The year 2020 is the year of postponements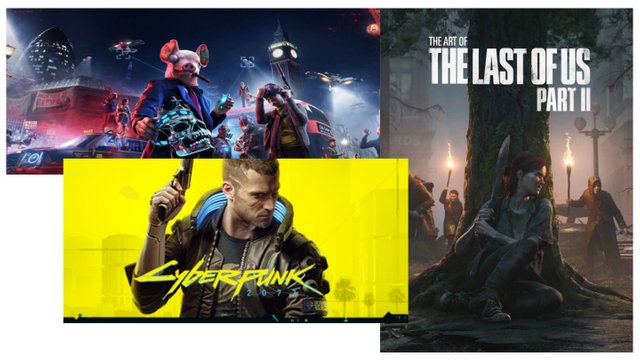 The year 2020 has many game postponements, the most recent of which was when writing this article: DYING LIGHT and MARVEL'S AVENGERS .
The decision to postpone the games from my point of view is a wonderful decision until the game comes fully polished better than being with updates of some version of the game and this is something I do not like. An example of this is the game DAYS GONE had many technical errors that affected the evaluation of the game, but after My experience of it after more than five updates I liked the experiment, but why was it not improved before it was released?
In this article, I will explain why games are being ignored and what are the most important postponements in the year 2020:
The reason for the postponement is divided into three types, it is a technical reason, a technical reason, and a commercial reason. I will talk about the promotion and I will put some examples of these types.
I will never postpone because of the technical side: the technical side has to do with the director as I saw it for the stages or gameplay or the story. Perhaps the examples will not be clear for that much because it depends on you that you are listening to what the director says about the game.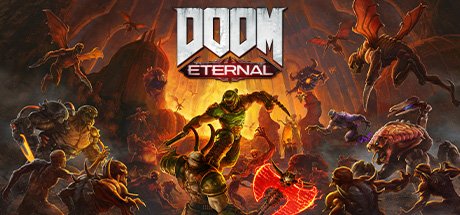 The example is Doom, the director stated that if the game was released on the previous date (last November), you will not enjoy the gameplay as we see it in the clips, so it was recorded in March.
Tania technical side: this side is easy to talk about.
Because of his age, the game is not ready from the technical side, and there are errors, for example, the game Cyberpunk 2077 was postponed for the month of March to confirm the absence of technical errors and the lack of occurrence, as happened with the game mafia 3, which sets the example in this generation on technical disasters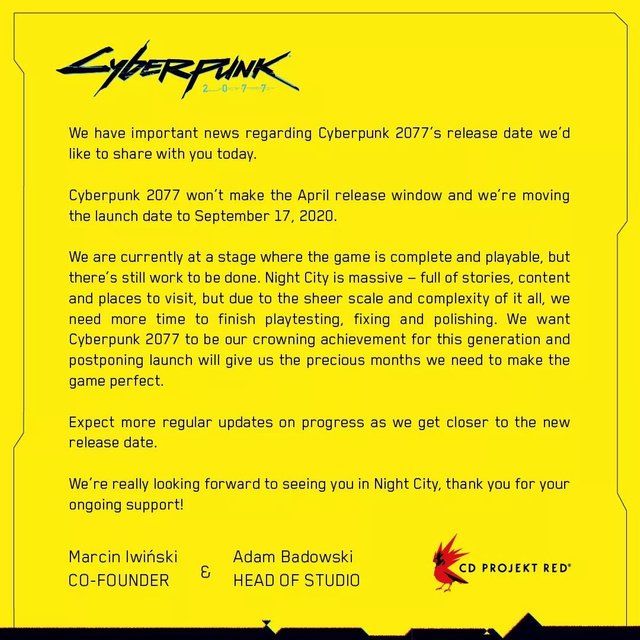 Do you ever have a question, why do AAA games often have delays due to problems?
The answer is the third reason, and the commercial side may postpone the success of sales such as the game Days Gone when it was postponed 5 months, which was the only game in that month unlike the date of its old release in February was full of huge games and the game succeeded a great success in terms of sales Despite the many technical errors
It may also fail when speeding up the release of the game, such as the Ghost Recon Breakpoint game that was released before making sure of the many mistakes it has. Ubisoft may have learned from its mistakes when many of its games were postponed for the purpose of improving the playing experience.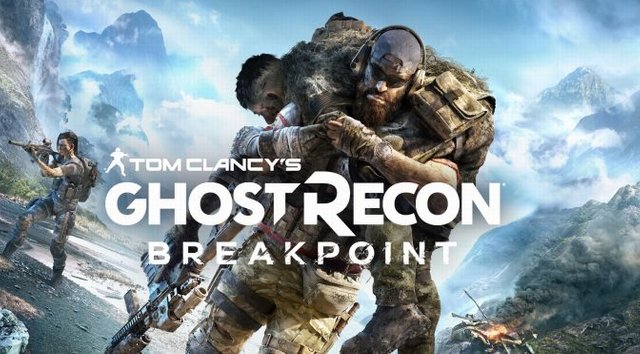 What is your opinion about postponing games, is it happy or sad news?
The first picture of my design
second picture https://store.steampowered.com/app/782330/DOOM_Eternal/
The third picture from Facebook
The fourth picture https://www.google.com/amp/s/www.gamespace.com/featured/ghost-recon-breakpoint-beta-preview/amp/