Ni No Kuni 2 (PS4 game): The good (part 2)
Just to get anyone up to speed about this epic game. Ni No Kuni 2 is a JRPG that is a nice little hybrid of turn based and real-time action. That probably isn't the correct terminology but that is what I consider it to be. This is the best game that I have played in quite some time and while I started out trying to fit it all into just one article, it quickly became 1500 words and I didn't want to shorten it. Therefore, this is a 2 part series just about the GOOD aspects of the game. If you want to see part 1, you can find it here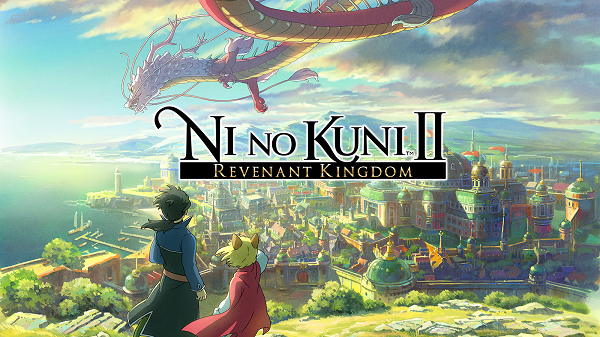 source
I am not a fan of super difficult games that require precise timing and memorization of huge amounts of buttons. Even if the game is beautiful, I am not going to dedicate the amount of time necessary to enjoy games the likes of Bloodbourne and Dark Souls. I just don't have the patience. In that regard, Ni No Kuni II could be considered a perfect game for people that consider themselves more casual gamers. I play video games almost every day and still consider myself casual. I'm just not into a game that is going to kick my ass 100 times before I can get past the first boss. NNK2 is not like that at all. As a matter of fact, while playing the game the whole way through the main story, I only died about a half dozen times.
This might be too easy for some people and many customers complained about this. Therefore, the devs made a patch to increase the difficulty of the game, which is something I did not try, but it is there if you want to give it a go.
Let's get on to my other Pros that I consider to be the aspects that make this a great game.
Fantastic Voice Acting

source
There are a ton of characters that you encounter in this game and I completed it in just under 60 hours of total gameplay. Whenever I play an RPG that is this long I kind of expect that some of the voice acting is going to be terrible. This was very true with a few of the characters even in huge-budget productions like the Final Fantasy 7 remake, which if you read my stuff you know I consider to be one of the biggest letdowns in gaming in my entire life.
I don't know was in charge of the translation and all the credits point to someone with a Japanese surname; when this happens you can normally expect something to be lost in translation but that was not the case with NNK2. They really did their homework to not just make sure that the story made sense, but also to make sure that the voice actors were not annoying or dull. Honestly, the voice acting for basically everyone is spot on... and this is extremely rare in gaming.
---
You can skip almost anything
I like cinematics as much as the next guy and I also dont mind a lot of dialogue as long as it is relevant. I would lean to the side of suggesting that Ni No Kuni 2 has a bit too much dialogue at times and that is why I was delighted to see that you can skip almost any cinematic or dialogue in the game simply by holding down circle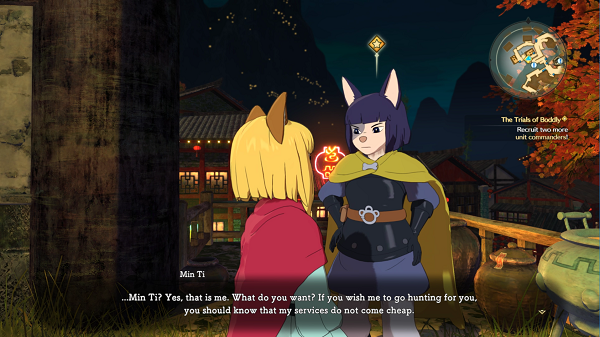 source
Not all content is as interesting as other stuff is and sometimes I was tired or just wanted to get on with it because my objective at the time was clear and I was tiring of being interrupted for some dialogue I considered to be a bit useless. This is in every game but I was just so happy that you can skip basically any cutscene or pop-up dialogue to your heart's content.
Thankfully most of the scenes are pretty engaging and this wasn't necessary very often. The ability to skip stuff is crucial for me in games and I have switched off many a game in the past because of the absence of this feature. Well done Bandai!
---
Tons of optional content
The game world is relatively massive and there are still portions of the map that I am not really clear what they are there for. I would imagine that there is something, somewhere, that I have to do in order to unlock whatever this part of the map is for.
The path to the endgame is pretty clear and is marked by a yellow arrow and dot on the map at all times. Optional quests, which will increase your nation's influence and overall stats, are all over the place.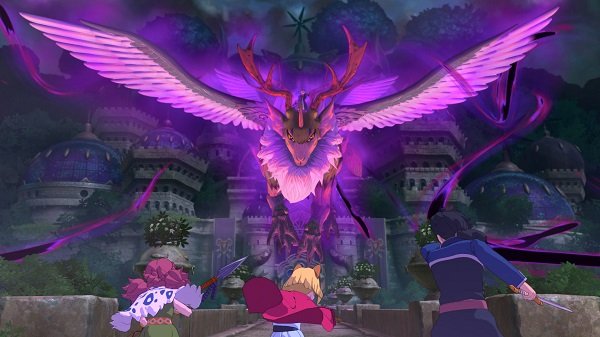 source
There's an entire subsect of the game that is called "Dreamers Doors" and they become more challenging and even have bosses that obviously become more difficult as you achieve a higher level in them. These areas are completely optional and you don't have to do them at all in order to finish the game if you don't want to.
For people out there that want to achieve 100% game completion due to some sort of psychological disorder (joking, but i do know an autistic kid that gets upset if he sees that you only completed 80% of a game) then this game will provide you with a ton of entertainment even after you have finished the main quest.
Even though I finished the main story about 10 days ago, I still log back into the game to poke around a bit and see what else I can accomplish. I also found out that there are 2 free patches on the PS store that gives even MORE content - which is something I will have to look into later.
---
Many possible party members
You start the game out with 2, then 3 characters in your party and as you get to the later parts of the game more and more people will join your team. However, you only have 3 active members to your squad in battle with the others in reserve.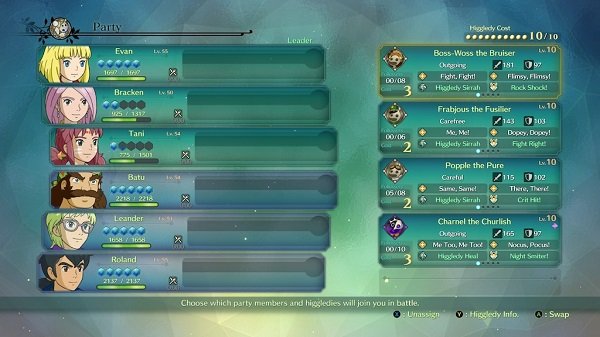 source
You can't swap during battle, but there is nothing stopping you from changing up your lineup between each and every battle if you so choose. This is handy with MP management as well because it seems as though that disappears pretty quickly in this game and I haven't discovered a way around that yet.
If you look to the right of the above image you will see on the right there are some things that are called Higgleddies. These whimsical characters follow you around and will participate in the battle. They are cute and have various (and sometimes very powerful) ways of helping even though you can't directly control what they do.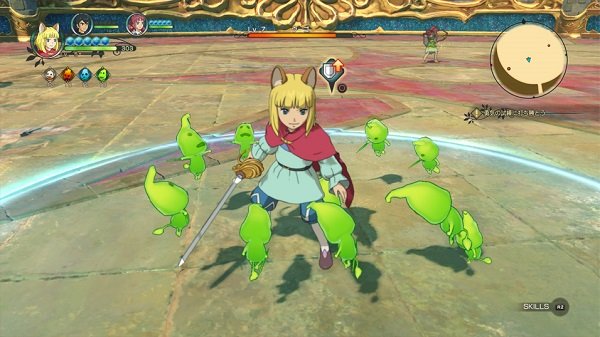 source
On normal difficulty I wouldn't say it really matters all that much which of them you use but from what I have read they can make all the difference in battle if you playing on a harder setting. You level them up back at your city and like I said, they are cute and I think that is probably their best attribute.
---
Ni No Kuni 2 didn't get a lot of widespread press in the way that other more well-known studios do, such as the now god-awful Square-Enix, and that is a real shame because this game, IMO, is vastly superior to a lot of the games that get a lot more attention than it does. It has a lot in common with Trials of Mana and I feel that Ni No Kuni II is a vastly superior game. It has sold over 900,000 copies worldwide, and hopefully that is enough to convince Bandai-Namco to make another one in the future.
Have you played Ni No Kuni 2: Revenant Kingdom? If so, I'd love to hear your thoughts in the comments!