What I Think of Firewatch, a Game About Escapism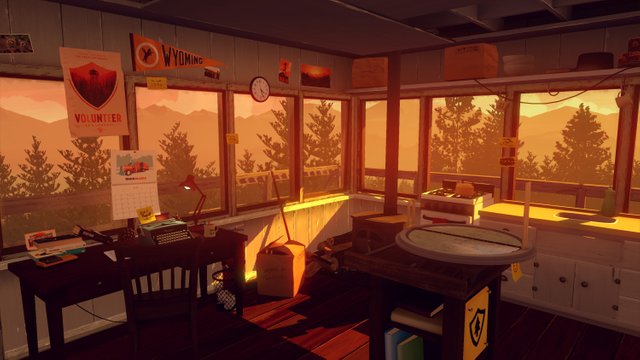 Firewatch is a game people would call a "walking sim", where you are to walk around a gorgeous forest environment while having to choose dialogue options throughout the course of the game. But, there is more to it than meets the eye, aside of that this game is a great take on adventure genre.
WARNING: Spoilers ahead!
---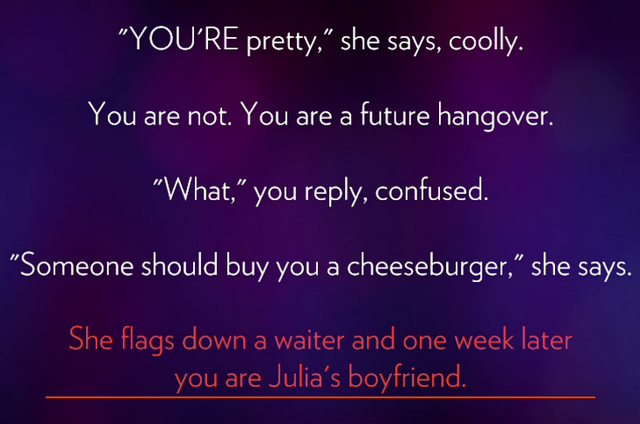 The opening is as touching as it gets. The game begins by telling the main character's past where he first met his wife at a bar... while he was drunk. It's a cute "remember how we met?" story that ended up in a happy marriage that sadly went downhill.
The main character, Henry, failed to take care of his wife Julia who is suffering from worsening early onset dementia. She lost everything she worked for, taken home by her parents from Henry, and now in his late 30s Henry took the firewatch job as a temporary escape. 
The seemingly suck escape for Henry turns out to be quite the joyful one because he meet a nice person who keep him company, real nice that it's not easy to part ways with her. Despite not having meet each other in person, not once.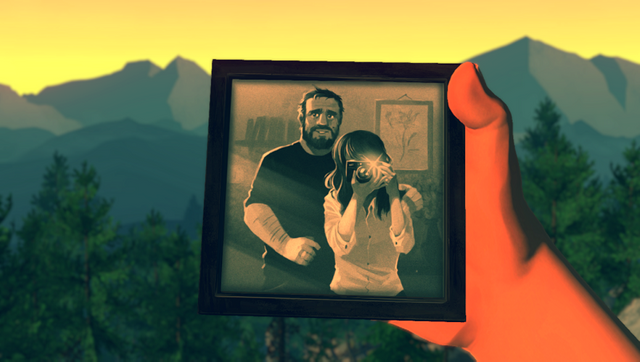 A photo of Henry and Julia.
It's Difficult to Say Good Bye to Something Beautiful

Henry and his new supervisor Delilah stay in touch via walkie-talkie as she talk to him from her lookout tower on the other side of the woods. Voice acting is a big determining aspect of the game, and it did so well in that regard. Having a long conversation or some short casual or silly chit-chat did nothing but made me interested with the two characters and their relationship.  
Not long after Henry gets comfortable with his summer job with Delilah, trouble starts showing up. And not some trouble that normally handled by some ranger or park guard like some drunken teenage girls lighting up fireworks, but trouble that looks and smells like some human experiment that makes your conspiracy senses tingling.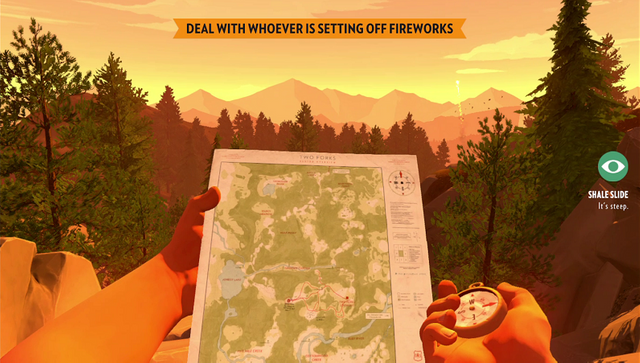 The atmosphere that changes based on the time of day makes the same environment, which is absolutely stunning, could have different feel. You can have an entertaining conversation with Delilah whenever you see just about anything other than cottonwood and aspen trees, which makes you want to get to know Delilah more and how this flirtatious friendship that point towards possible romance goes. 
Walking around doing your tasks as a firewatch and investigating the so called conspiracy isn't tediously boring. About halfway through the game, Henry found a transcript of his entire conversation with Delilah for the past weeks. The more he investigate further, the more you'll think that it's some mad scientists experimenting on them, with hints of such a thing here and there, plus the seemingly 'their' research encampment that Henry found which strengthen it. 
But, what do these beautiful aspects are for? Where do they lead? What's behind them?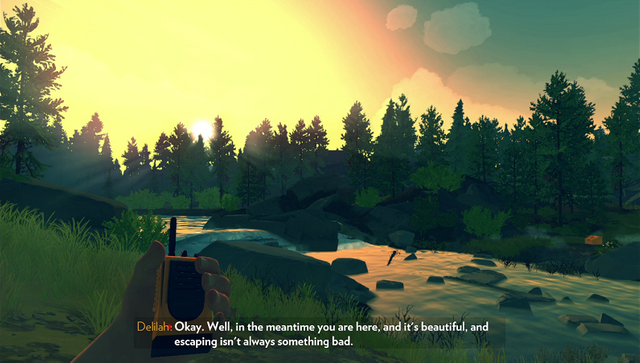 "Escaping isn't Always Something Bad."

If free adventuring and character that can reflect a piece or two of you whether or not he/she is a pre-determined character is what you seek, this game might not rub you in the right way, because it's not that kind of game. In (most) games, dialogue wheel is not only function for conversation, but also shaping the player's character. As in, do you want your character to be kind-hearted? Having no empathy? A sarcastic motherf**ker? Etc.
That's where you may not like the decision-making in Firewatch, due to the non-existing 'character shaping' that you probably expect. Choices you make lead you to the same ending. I know it's pretty much like any other games, but the different is that they lead you through different paths first. Firewatch, though, take you through the same path, to the same ending. Conclusion: Gameplaywise, your choice doesn't really matter.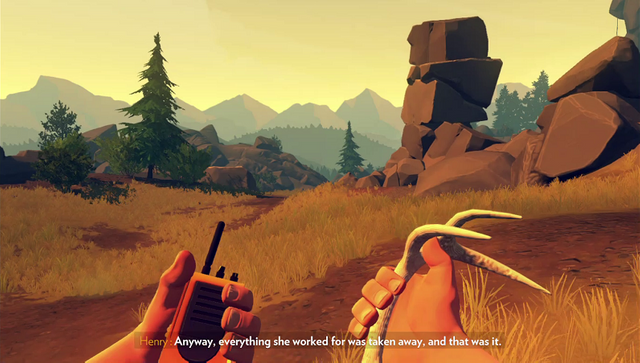 For example, there's a part where Julia gets a job offer at a different city, which makes her need to move, but Henry don't want to. The only options are a.) Convince her not to take the job, b.) Let her take the job but make her promise to commute (da f**k, man?).
No matter which actions you choose, Julia will ultimately quit her job due to her illness. That's the kind of person Henry is, and you can't change that. You can't make Henry reflect a piece or two of your personality. 
---
This anticlimax ending is a let down for many people, and honestly, for me too because of the 'thriller conspiracy' that I thought existed turns out to be the work of none other than an escapist as well, just like Henry. A PTSD-sufferer named Ned Goodwin who fled to the wilderness due to his guilt for his son's, Brian Goodwin, death. He freak out that Henry will find out about his son and assume that he murdered his son, that's why he try to scare Henry and Delilah away but eventually failed as both found out the truth.
So there's no conspiracy stuff, no mad scientists, no secret government organization and all that. Just a troubled human being causing trouble to other troubled humans.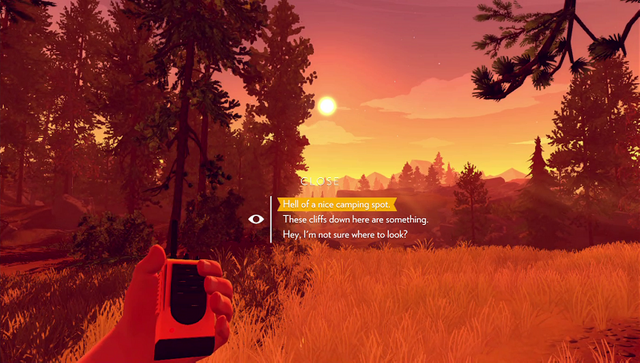 So What is This All About?

"People take this job to get away from something." said Delilah, and that is including herself. Within this ultra-linear story, characters, and gameplay, the message of this game is, as far as I understand it; you can try to escape from your problems, but life will eventually take you back and you must overcome your hardship. 
The three major characters, Henry, Delilah, and Ned are people who ran away from their problems and in the end, life take them back. Ned run away to the woods and live in solitude again. Delilah go back to her hometown, and Henry could either go back and deal with his family problem or stay in the watch tower all by himself.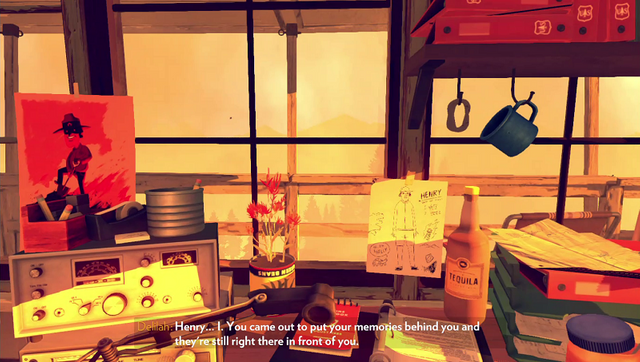 I know Henry is a married man who still deeply care about his wife. But, it's hard not to think that there's a big chance going back to Julia who don't even recognize him anymore, and her parents who hates him, will turn Henry into a guilt-ridden mess who can no longer move forward. I do want Henry to remain loyal to his wife, but it'd be good to see more of Henry and Delilah as friends. 
But no, the joy Henry (the player) found in Firewatch isn't meant to last forever. Henry will have to bid farewell sooner or later. I hate farewell. Perhaps that's the thing that leave the post-story emptiness for me. In their final dialogue exchange, Henry could ask if Delilah would come to his hometown. But, regardless of your dialogue choice, both will likely never see each other again. There is neither happy nor bad ending. Just human beings running away from real human problems, and going back to them.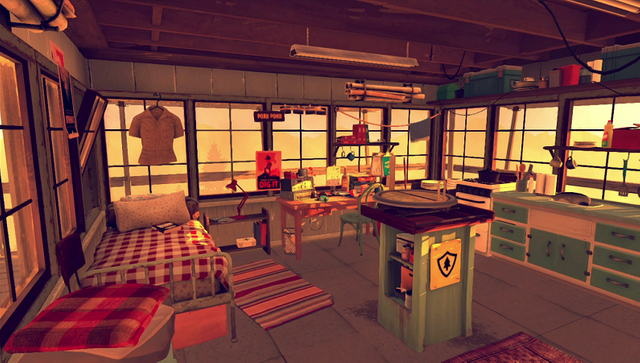 Delilah's tower.
I heard not talking is count as a response in this game, I think I want to try not talking to Delilah the whole time and see what happen. Maybe I'll be less emotionally connected to the characters and make it easier to say good bye. But I think I'll regret it, though. I don't know.
I guess that's it for my thought on this game. Thanks for reading, Steemian. I hope you enjoyed your read!

---
DISCLAIMER: All artworks in this post (except for the cited ones) are belongs to me and I don't allow you, your partner, your cassowary, or your waifu to use them without my consent. Think I'm a smug? Fine by me. Happened before. Hate it if it happen again.