God of War (an addictive game)

source
"God of War is the perfect manual of how to modernize a franchise doing everything right"
After the end that we lived in the third installment and although many expected that some day a new continuation would occur, the truth is that the company knew how to handle its development with great secrecy, it was a complete surprise to see Kratos appear from that mythical dark background . However Kratos had changed, an unknown child was with him, Greece had been left behind and the Nordic lands were the new scenario.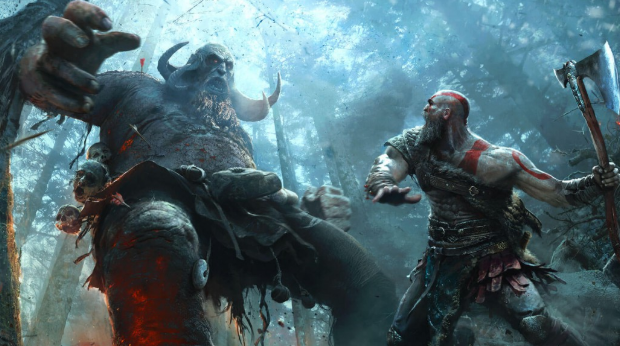 source
The change
The combat becomes much more brutal, they feel much more real each and every one of the blows, you get closer to what Kratos lives in each of the fights, which is also key when transmitting feelings and feelings, because the camera has been changed not only taking into account the combat, but that they seek to get closer to Kratos, get closer to their feelings, to a place that has remained asleep in all previous deliveries. The Spartan speaks more in the first hour of play of this title than in all other existing games. The camera seeks to approach the character so that we connect with him as we have never done before. For better or for worse God of War has been characterized by being a title where to distribute blows without caring too much the evolution or flat motivations of the character such as revenge or rage, colorful excuses but not too deep. In this installment the evolution of the character is constant, as is his relationship with Atreus, his son.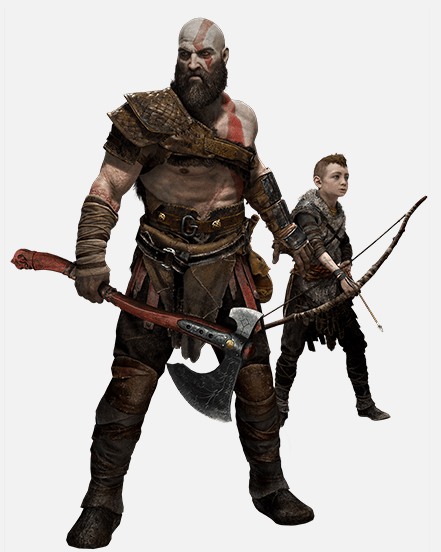 The combat system is still as spectacular as ever, but you live much more intensely with this new perspective. This game is the first one where we are really told that we have the power of a god. It is amazing and very pleasant to fight with the ax, so we can chain different types of hits with R1 and R2 in addition to being able to throw the ax and hit with the fists and the shield. Also as the game progresses we can improve skills and learn new and better skills. Throwing the ax as if we were Thor with the hammer, it makes us feel powerful and puts us in tense situations when an enemy advances towards us while we are waiting with the stretched arm for our weapon to arrive from the place that we launched it to be able to continue destroying .
"When art and technology go hand in hand"
God of War is undoubtedly one of the heavyweights of the games. The exclusive title of PlayStation 4 shows an excellent quality in many of its sections but, what we can say with absolute certainty is that the creation of Santa Monica Studios is one of the most spectacular games graphically to date, both in PlayStation 4 Pro and in the original model, as well as having one of the best soundtracks we have heard in recent years.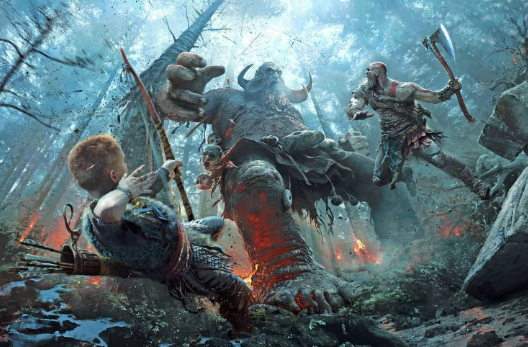 source
And not only must we talk about its graphic design, but how it absorbs us with a plane eternal sequence. There are no cuts, no fading to black, not even loading times. Game and cinematics merge into one same being, to such an extent that one does not know how to differentiate these transitions. Limiting only to loading times when we make use of quick trips, or when we die, and these are so derisory for such a huge work that I am almost ashamed to have to comment on them.
No doubt God of War is a masterpiece, one of the best if not the best PlayStation 4 game and a clear candidate for the best game of the year in a few months. A more human Kratos, more feeling, a more mature story, a better development of characters and a deep change in the gameplay are responsible for all the success that this game reaches. We can not forget either the work of Santa Monica on a graphic level and presenting a seamless technical game, where we have not been able to find bugs or problems that could cloud our experience at the controls. The Nordic lands have made us forget Greece thanks to its artistic design, its colors and some scenarios that will delight the photo mode that will come soon to the game. However, in some moments I lacked a spark, and I have left a feeling of expecting something else that makes us unable to give the maximum score but make it clear that excellence is present in all its facets.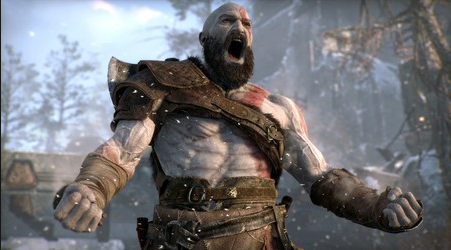 source