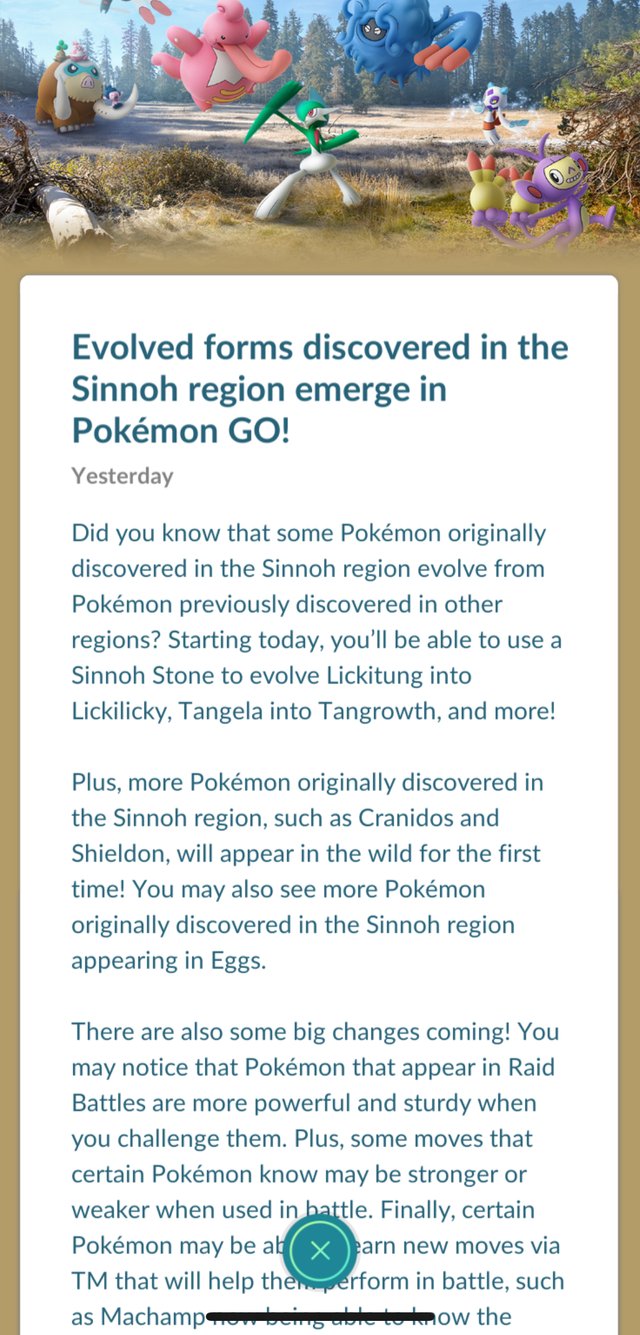 A new wave of Pokémon evolvements are now available in Pokémon Go. Last week, Niantic announced the release of new Generation Four Pokémon that come from involvements of previous generations. Also, new Pokémon from the Sinnoh region will be available in the wild for the first time. This comes right after the celebration of the Generation Two Pokémon had ended.
Sinnoh Stones will be used to make these evolvements possible like previous Pokemon released last year. You can still get Sinnoh Stones from completing the weekly research task package as well as from trainer battles. In fact, remember that the next Community Day Event will feature better chance to get some through battles. You can now use Sinnoh Stones to evolve Lickitung into Lickilicky and Tangela into Tangrowth. These will certainly be interesting additions as they have not been used much since the first Generation. The new Pokemon spawning in the wild are Cranidos and Shieldon. It has also brought some changes to the Raid Bosses.
In the same announcement, Niantic also stated some changes coming to movesets in game. This will also increase the difficulty of some Raid bosses we will encounter but will also allow us to have access to new moves for some Pokemon. This should add to the versatility of Pokemon when battling other Trainers. Niantic continues to add and adjust content to maintain players interested as any other games continue to compete for attention.
Thanks!