Untamed is Here | My first cards!!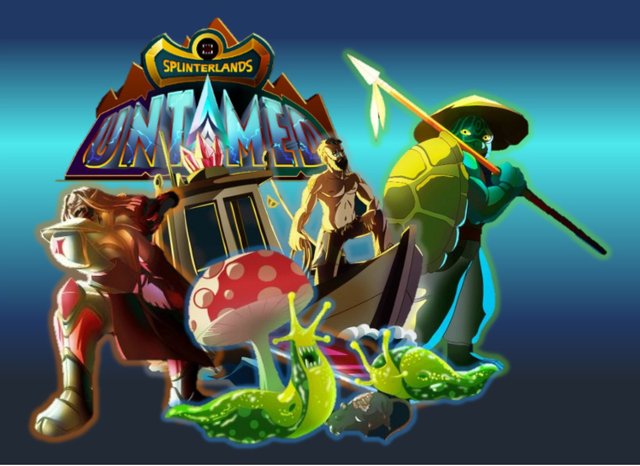 ---
Time went fast in the waiting for these game renewal expressed on a new set of cards. Untamed edition elements are really appealing, have new skills, allow combination we yet see happening in the game and of course a change in the market. I'm not abundant in funds, so I could only buy one pack. It was waiting to be opened al these weeks. Finally, I placed that pack on the summoning field and this is what I got: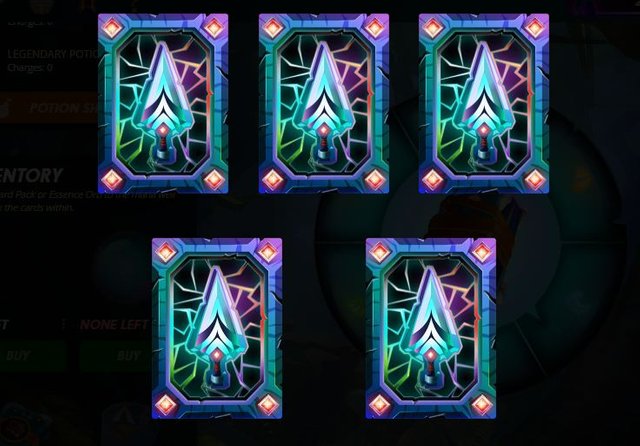 ---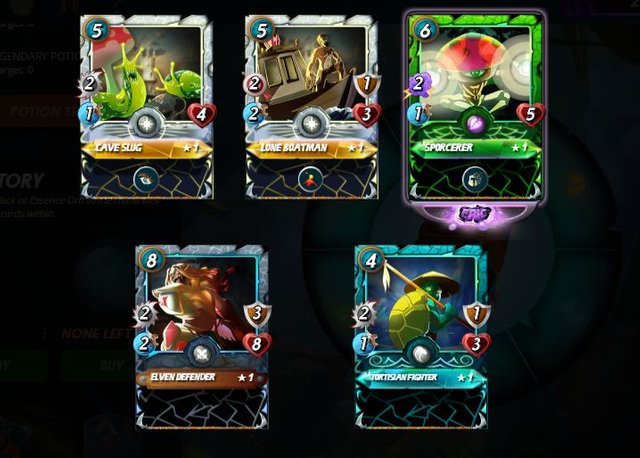 ---
The design is great. There's a complete difference in the way light and shadows are handled on each monster which grants a different sense of dept and focal points; more appealing design for sure. I got 4 normal and one Epic card. That violet one is like an evolution of mushroom seer now a Sporcerer! and that new skill of reducing shields comes in handy against life splinter.
This will be like rediscovering the game through new combinations and strategies. It would be like starting anew, and that's part of the fun!
I can't wait to obtain more of these cards
(cough - I accept donnations - cough cough)
---
@gaeljosser
Screenshots taken from the game