The Gaming Codex: Machinima
Machinima - Is a machinima something that you need a license to operate? Is there such a thing as a heavy machinima? Probably. Maybe. To learn more, you may as well watch this edition of The Gaming Codex.
General
Machinima is the use of real-time computer graphics engines to create a cinematic production. Most often, video games are used to generate the computer animation.
Popular
That Youtube network that screwed over a ton of people?
Marketing
We actually didn't sue people because of this.
We are supporting Steem/Steemit/DLive.io/D.Tube through our Shows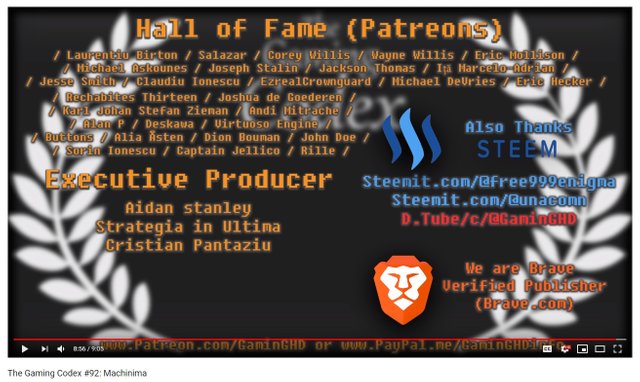 ---

Support Us and Our Work !
Youtube.com/c/GaminGHD | Minds.com/GaminGHD | Gab.ai/GaminGHD | Patreon.com/GaminGHD | Steemit.com/@free999enigma | D.Tube/c/GaminGHD | DLive.io/#/@GaminGHD |
- UPVOTE - RESTEEM - COMMENT - FOLLOW -
Gaming-Related Friends you should follow: @StefaNonsense & @ropname & @unacomn & @vladalexan
GaminGHD Discord Server https://discord.gg/CZSXJwy