GameTales #26: Gaming Trends that don't exist anymore
In ages long past, when dinosaurs roamed the land and complained about dial-up being slow, gaming was a very different landscape. And now, those very same dinosaurs will reminisce about the trends that died out in the many extinctions of the ages.
Check out Stefan's channel at: Youtube.com/CNonsense
We are supporting Steem/Steemit/DLive.io/D.Tube through our Shows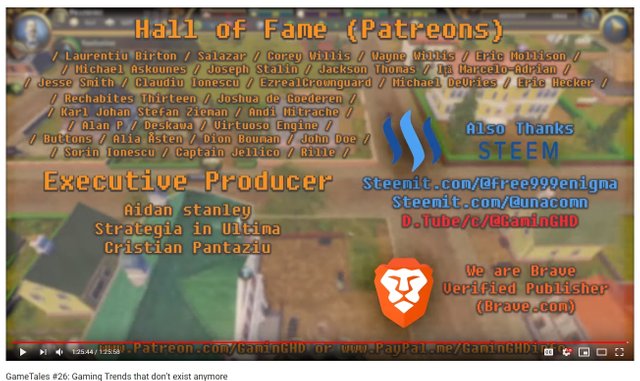 ---

Support Us and Our Work !
Youtube.com/c/GaminGHD | Minds.com/GaminGHD | Gab.ai/GaminGHD | Patreon.com/GaminGHD | Steemit.com/@free999enigma | D.Tube/c/GaminGHD | DLive.io/#/@GaminGHD |
- UPVOTE - RESTEEM - COMMENT - FOLLOW -
Gaming-Related Friends you should follow: @StefaNonsense & @ropname & @unacomn & @vladalexan
GaminGHD Discord Server https://discord.gg/CZSXJwy