Designing the perfect keyboard
I've had a bunch of keyboards over the years, but they all seemed to have lacked something. So here's my proposal for the perfect keyboard. One built for people that game and work for a living, for people that don't need fiddly nonsense, just a really good thing that works and is kinda useful for stuff.
We are supporting Steem/Steemit/DLive.io/D.Tube through our Shows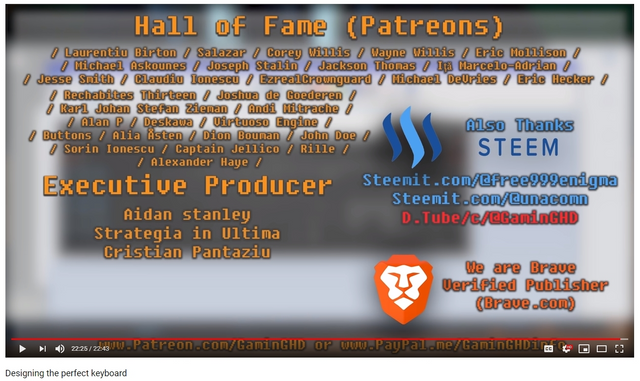 ---

Support Us and Our Work !
Youtube.com/c/GaminGHD | Minds.com/GaminGHD | Gab.ai/GaminGHD | Patreon.com/GaminGHD | Steemit.com/@free999enigma | D.Tube/c/GaminGHD | DLive.io/#/@GaminGHD |
- UPVOTE - RESTEEM - COMMENT - FOLLOW -
Gaming-Related Friends you should follow: @StefaNonsense & @ropname & @unacomn & @vladalexan
GaminGHD Discord Server https://discord.gg/CZSXJwy