A few years ago, Paradox Interactive expressed a wish to create an RPG, and it did so. It made Runemaster through Paradox Development Studios, but just when it seemed like the game would see the light of day, and we would all enjoy running around Norse mythology in a King's Bounty style of adventure, it got canceled.
We are supporting Steem/Steemit/DLive.io/D.Tube through our Shows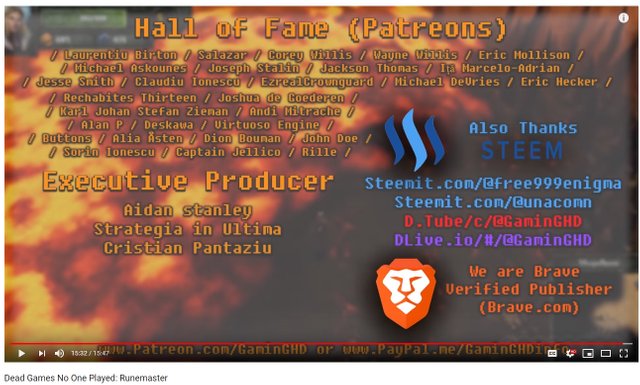 ---

Support Us and Our Work !
Youtube.com/c/GaminGHD | Minds.com/GaminGHD | Gab.ai/GaminGHD | Patreon.com/GaminGHD | Steemit.com/@free999enigma | D.Tube/c/GaminGHD | DLive.io/#/@GaminGHD |
- UPVOTE - RESTEEM - COMMENT - FOLLOW -
Gaming-Related Friends you should follow: @StefaNonsense & @ropname & @unacomn & @vladalexan
GaminGHD Discord Server https://discord.gg/CZSXJwy