Because third tier's single game has been bundled enough times already, the average is at only $3.50!
---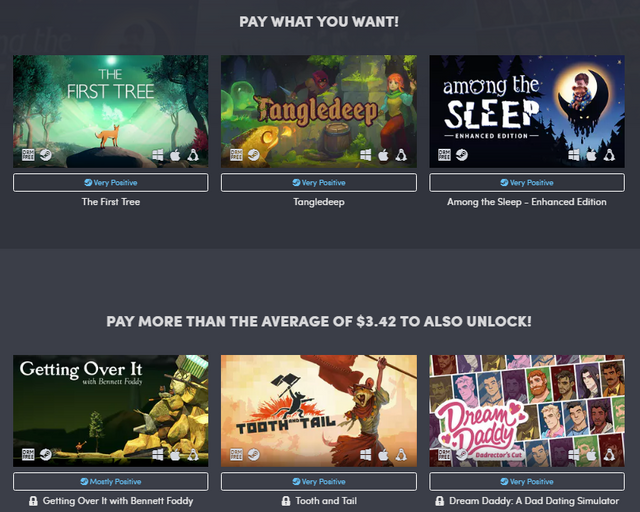 HUMBLE INDIE BUNDLE 20
Some games that have never been bundled before are on the $1 tier, which is the icing on the cake. Because of this, a lot of low tier purchases are being made, lowering the average price by a lot. Not many people ar egetting the third tier for $12, because it only adds Overgrowth.
Are the games good enough? You bet they are. Getting Over It with Bennett Foddy is a highly sought by traders, so even if it doesn'r suit you, it'll be easy to trade it away. Tooth and nail might be even better, because it's an amazing and incredibly good looking real time strategy game with plenty of positive reviews.
The average price might go up in the future, but right now, you can get all of these 6 games for less than 3.50 usd. Go ahead and grab'em, as I will do so myself in a bit.