Hello everyone ... Good night !! Welcome back to my blog. As always, I'll be present every day, to provide game related information, be it game reviews, game strategies, how to play games, or something else. And on this occasion, I want to discuss gameplay "Fortnite" game. Fortnite is a survival sandbox co-op game developed by Epic Games, People Can Fly and Epic Games for Microsoft Windows, PlayStation 4 and Xbox One which was released on July 2017. For that, don't go anywhere and stay here to get information about this game.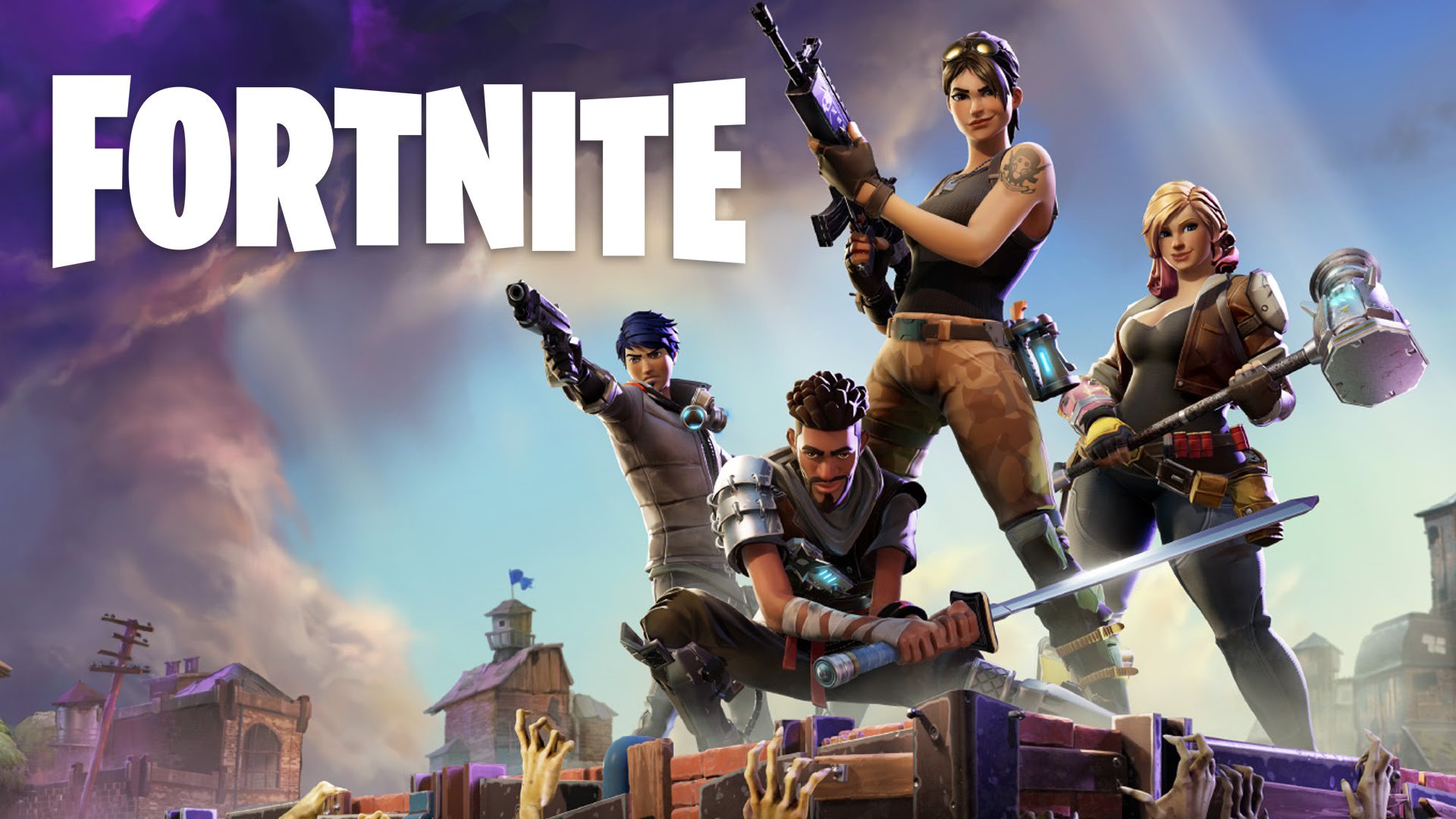 Source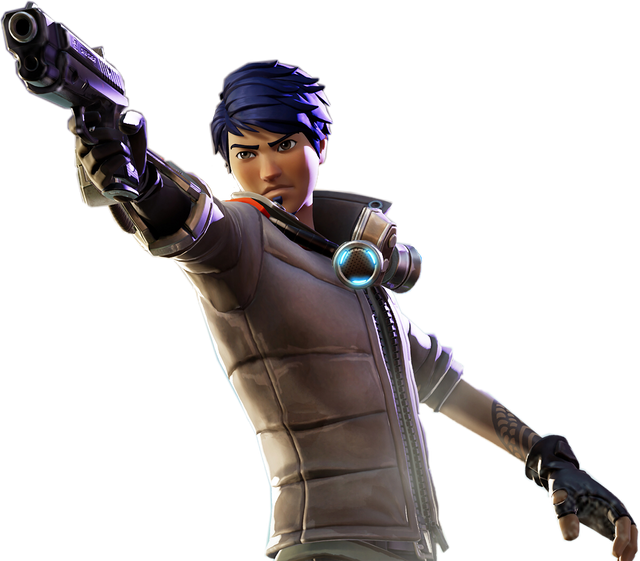 Source
As we know, if the game Fortnite provides two main modes of the game such as Save the World where Players versus environment, and Battle Royale where Players are against other players. Save the World-In this mode, you can say it's a survival sandbox co-op game, where you'll find things like exploring, gathering things, assembling weapons, and strengthening buildings. The cycle in this game mode is managing resources on a secure base, and then going on a mission to collect resources and get rewards for continuing the story of the game. In this game mode you have a stock of weapons, traps, hero characters, defender characters, and also supporting characters. You can use Schematics to build weapons and traps while in the field. Meanwhile, the hero character's function, as a representative of the character of a class of four classes available. Not only that, you can also use this character to perform missions like resource collection.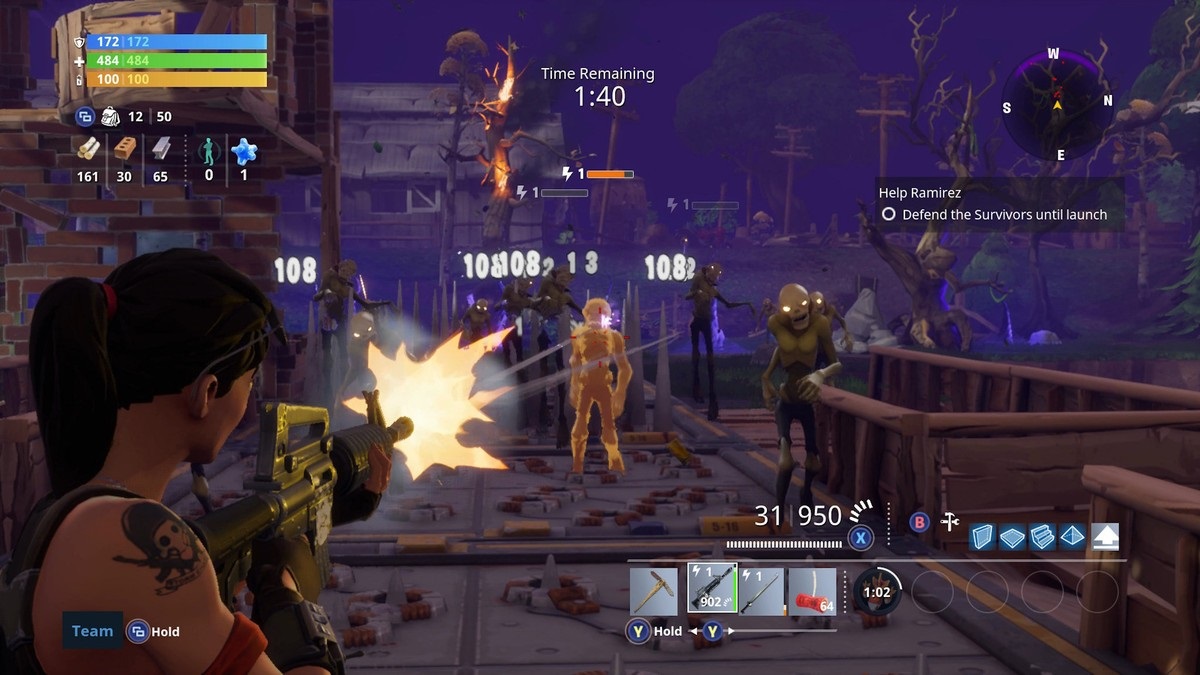 Source
Unlike the Hero's character, defender characters can be used to help defense, and this can only be used if there are less than four players on a mission. As for supporting characters, you can use them to form various squads that provide passive bonuses on attack power, building speed, armor, and health, and gain additional benefits, if you can match certain characterization attributes in a squad. However, you should remember, if this can deplete the various types of points and resources you get in return for completing missions, from booty boxes, or other sources to raise levels and develop character. Regardless of the character, for weapons and traps, this can generally improve the effectiveness as well as unlock additional attribute bonuses, while raising the hero character will unlock special skills that the character possesses while in the field.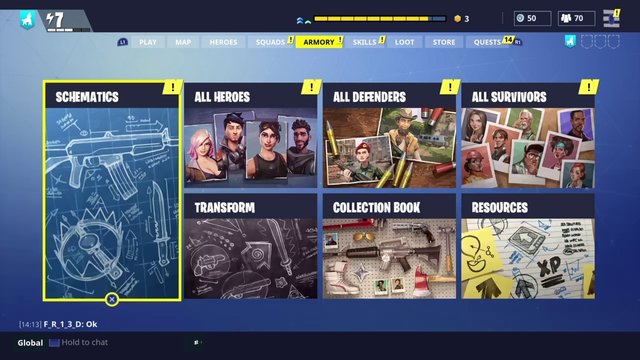 Source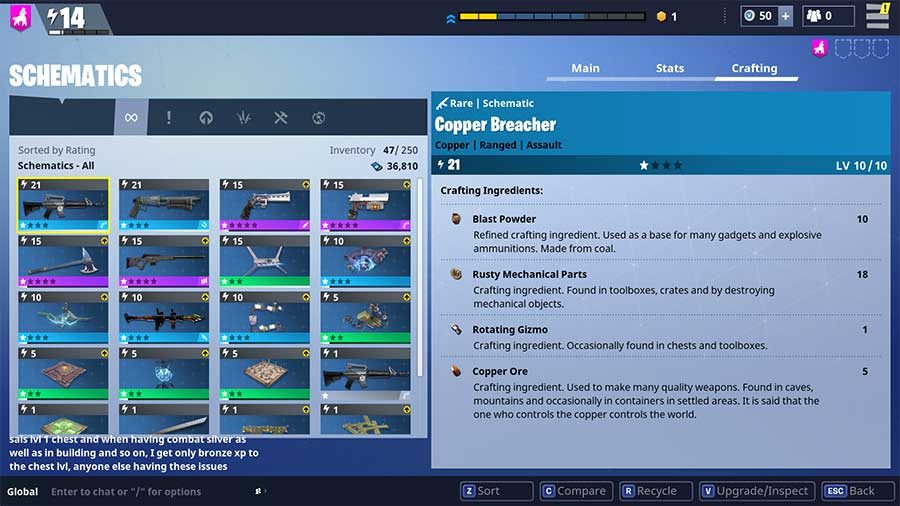 Source
Characters are generally given scarcity, which will determine how much they can evolve, since the inventory of schematics and characters themselves is very limited. But don't worry, because you can choose which characters you want to include in the collection book to get the award or turn it into a new random item. In addition, you can also use skill points, to unlock new skills that can improve basic character attributes. And usually, attributes shared while on a mission, will open a higher level of evolution for characters, unlock new squad positions, or even to unlock common skills that you can use in the game area. In turn, that progress will eventually acquire skill, squad composition, and the hero character chosen to form the level. In addition, you can also review daily, side, and event developments and searches, with currency.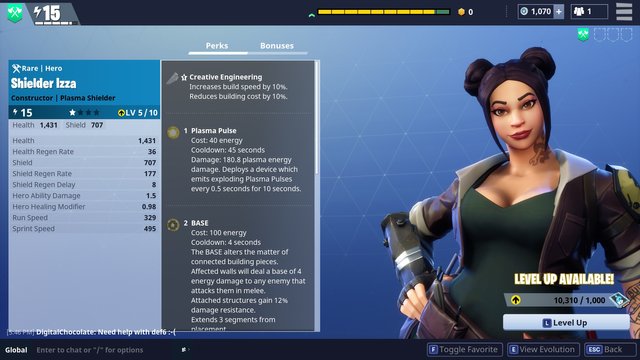 Source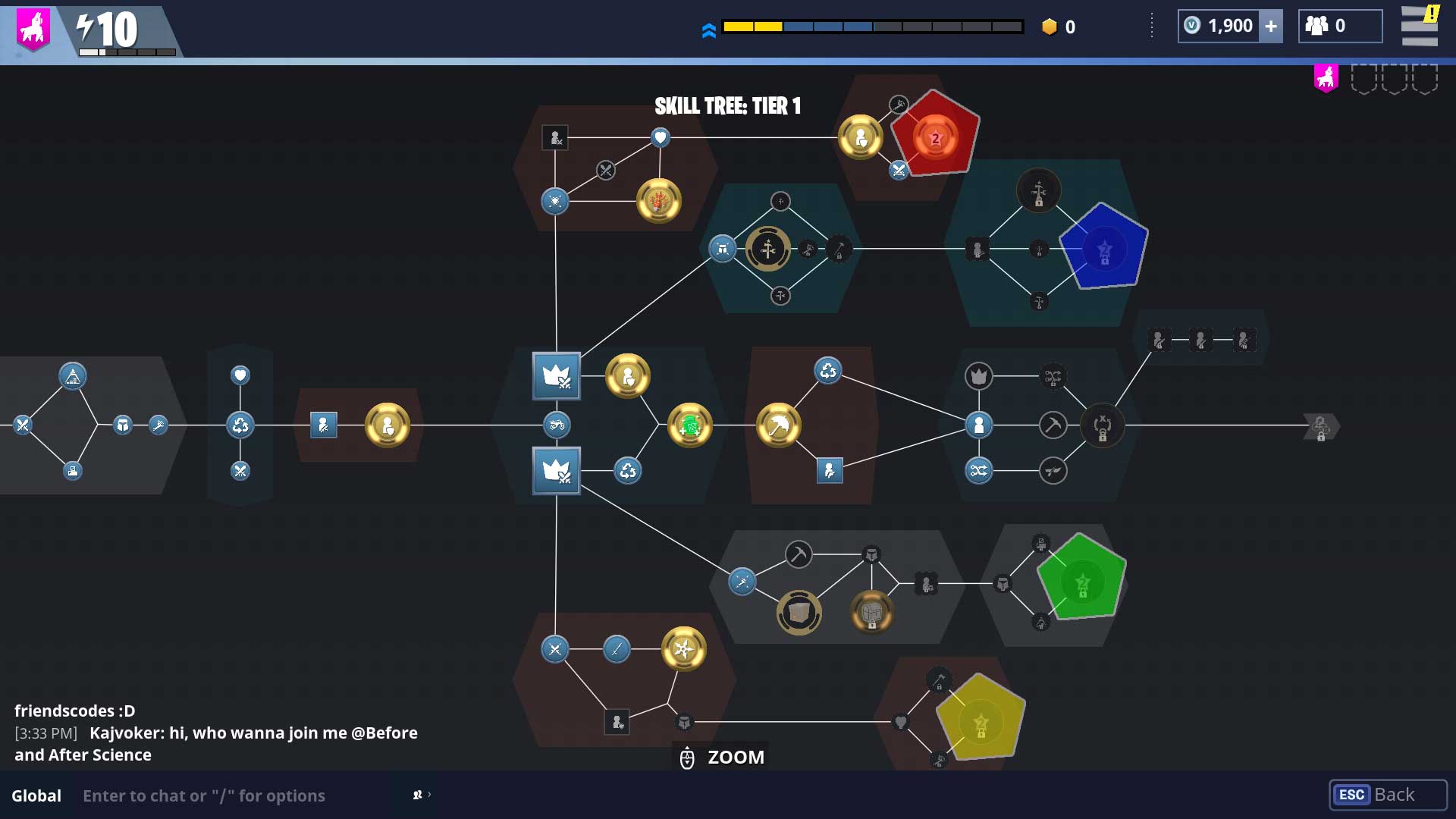 Source
As for the game mode Battle Royale, this mode supports players up to one hundred players, either individually or up to four teams, with the provisions of the team that managed to survive until the end of the winner. For that you have to hunt down other players and avoid their attacks. In addition, this mode is also not much different from Save the World, where all players will start without equipment. Thus, players are required to collect weapons, armor, resources or other on their own.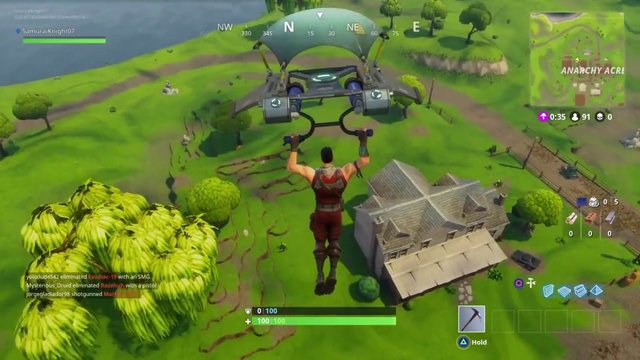 Source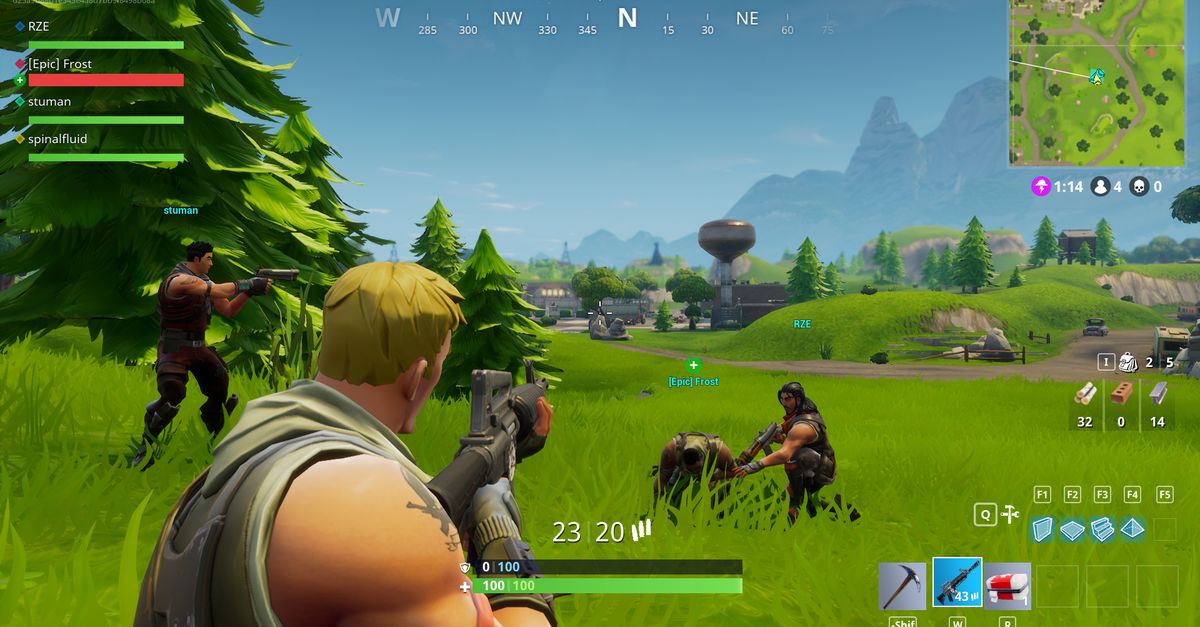 Source
Lastly, for its own mission, the game splits into four locations, but some are available only after you've gotten far enough in developing a story. And on location, there are usually several areas that indicate the type of mission, the terrain to be traversed, and the degree of difficulty. Thus, most missions here, based on locations that refer to a map, or building a castle around the site. And not only that, there are also time-limited missions that require you to find and help survivors, build radar towers, and clean up camps scattered around the map. The function of this mission is to encourage you to explore maps and farms to obtain resources either by searching for objects or destroying them, in order to build the necessary fortresses, weapons, ammunition, and traps.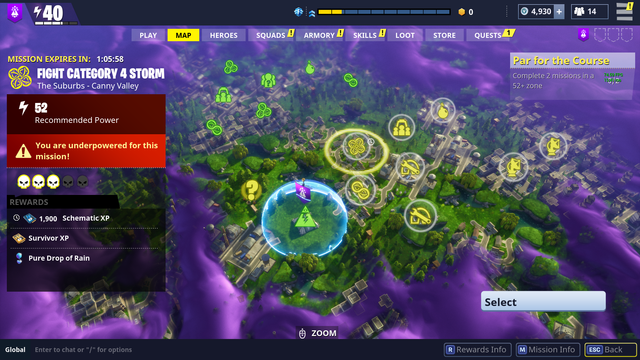 Source
Okay Everyone...maybe this is all I can share the "Fortnite" game reviews on this occasion. If there a mistake in writing or pronunciation, I apologize profusely. And finally, don't forget I want to say thank you very much to all of you who have visited my blog and also thanks to all support friends Steemian who have been willing to give me a vote. Because, without you, I am nothing.