Sniper Elite 4- Stay Sharp-Kills and commentary :)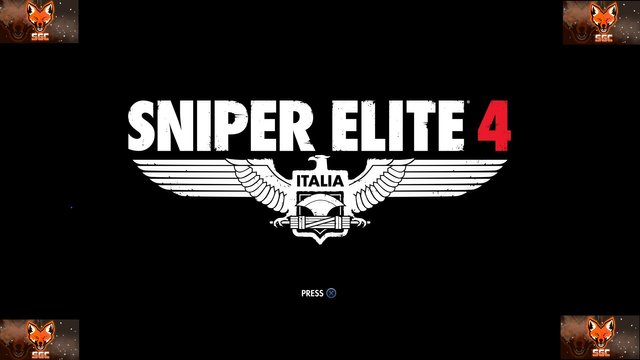 https://d.tube/v/eyeofthemind/QmSY2BqGMUr2K4xMnsrhdYfxdZv9mUzH7tq58drhatHSGi
Greetings all and welcome. Thank you for tuning in. Yes, it's been a little while but life happens right? So here we are today and happy to be here. Thank you again for taking the time and tuning in.
Today we have one of Sony's August free PS Plus games, SNIPER ELITE 4. Come along with me as I give you a taste as to what this game is about. Can you guess? It involves a sniper rifle.
Having come into this game knowing nothing about it and expecting just the same, I am quite impressed by it's instant enjoyment and playability. You start off with all the necessary tools: Sniper, pistol, machine gun. Plus some med kits, grenades and trip mines.
What really blew me away about this game and get a kick out of is the KILL CAM. Wow, what a touch. As time slows down upon firing that perfect shot, you see clearly where your precision ends up. Whether it's an eye socket, stomach, brain or even below the belt, you won't be disappointed by the presentation. Or at least I wasn't. If that's not for you, you have the option of turning it off.
Now I mentioned instant playability and enjoyment. This game surely has the potential to feel repetitive, but I have yet to feel that effect. However I think the added option of co-op campaign is something that most games this day are missing and it adds a great sense of enjoyment. Teaming up with a good buddy or a cooperative stranger is a great way to quench the thirst of that old school feeling, when everything used to be co-op. Well done Rebellion Developers on that one. You made me a happy gamer on this one. Now, the killing.
This video is under 30 minutes yet I was able to rack up at least 35 kills in that time. Yes, bodies will drop. Feel free to just tune in and enjoy the show. But if you want to see just the action, here's a list of how it goes down. Thanks again for tuning in and enjoy the show!
1:35 first blood
2:20 first sniper kill...and it's a good one
5:00 Epic officer kill
6:20 kill cam
6:24 kill cam
6:45 brain kill cam
7:00~ doing damage from the tower
8:00 your face!
9:00 sound masked kill
9:45 curiosity killed the car
11:00 contact! Machine gun kills
13:00 fast hands scoped kill
13:28 pistol kill
14:40 hand to hand stealth kill x2
16:20 pistol kill
17:00 pistol
18:30 bush kill
21:20 kill cam
22:30 tower kill
22:50 moving in
25:50 truck destroyed
26:00 headshot kill cam
27:00 how's your face?
28:00 signing off