Hello friends.
This is the second edition of STEEM-PUZZLE. Play to Win 2SBD.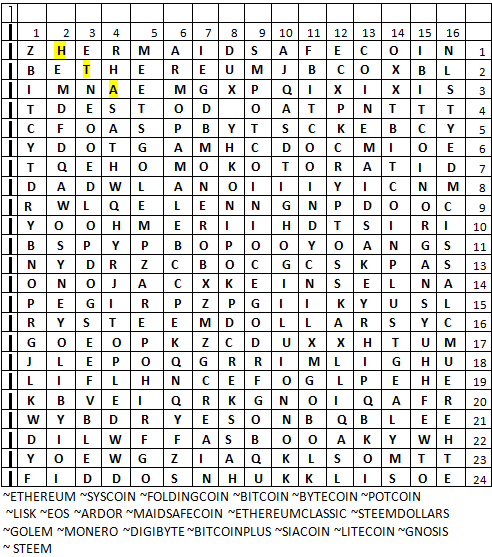 Do you have what it takes to be the STEEM-PUZZLER for the day? Then join and play this exciting game called STEEM-PUZZLE? TEST your word skills with this interesting puzzle game to win your share of 3sbd.
How to play.
a. Comment in the section below with the word STEEM-PUZZLE
b. Strike out the words as you see them on the table. (Mobile phone players can use the numbers to play, i.e if the word you are meant to strike out is HTA, you simply put HTA= 234-123.
c. Play and submit through the comment section
The winner will be picked based on First come First serve basis and a STEEM-PUZZLER will win 2SBD.
Note: This game is absolutely FREE.
This just a test stage and prices will increase as we proceed, upvoting this post will enable us introduce more games and prizes.
Good luck!