A Quick Introduction and Remaking My First Game
Hey there Steemit community my name is Darrell Wulff. I am a 23 year old guy from California who is currently working towards getting his piece of paper that says he is qualified to mash the keyboard (I am trying to finish my computer science degree). I found this community just by chance really and think it is a really interesting idea with cyrpto-currency.
I am an aspiring game and software developer who is taking the journey as a solo "indie dev" for now. Growing up playing games I feel so much has changed over the course of lifetime in the gaming industry. There are so many games being released every single week it is absolutely impossible to play most of them. I feel its important for me to be realistic about what I am getting myself into by going after game development since it is a pretty competitive field.
I've always been a person who loves to spend their time creating things. Whether it was music or building legos when I was a young kid I loved putting all my little ideas into different creations of mine. I feel games and software are just another extension of that tinker inside me. Though that is really enough about me we should get to the actually interesting stuff, the games!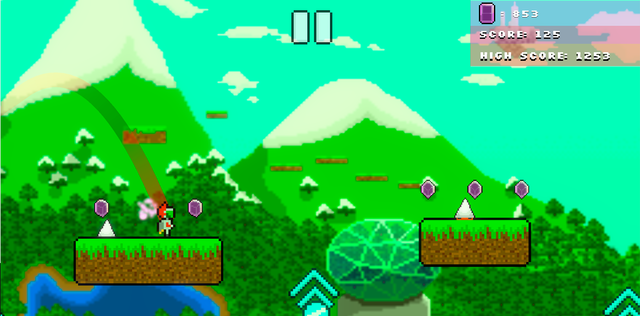 What is this monstrosity?
This here is my first game I made in Unity that I released publicly! A pixel art mobile endless runner game called "BitBot Runners" in which you collected little squares called bits all while trying to avoid all kinds of different unfriendly obstacles. I released it onto the Google Play store in 2016 after stressing and rushing it out into the wild. I had learned a lot about finishing games with this project. It felt so good to get it done and I was sick of looking at my funny little pixel doodles. I was looking to make bigger and better games.
The game has been sitting on the store stagnating away as I have gone on to get stuck in what I like to call an "endless promising prototyping" loop. You start making a game that feels fresh and new. Then one day the excitement for the game prototype starts to dwindle as a new spark of very promising new game project starts to take form in the brain. It can be really easy to fall into this trap even for years!
To break the cycle I returned to my first game to give it the best update that would really make for a funner game!
Fresh Coat of Paint

I transfered the game from 2D pixel art into 3D with voxel models made with the program Magica Voxel. This new version has more of the fun "racing" feel that I wanted the game to evoke. I completely redid the procedural generation from scratch. The character has more nuances with how the jump is controlled. I think mobile games are going to go through a decent change in quality as smartphone's hardware starts becoming more and more powerful.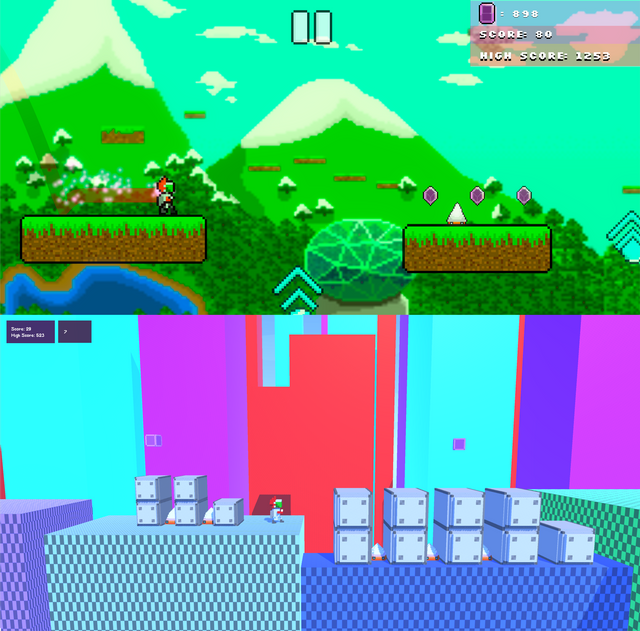 Heres a comparison of the old version and a work in progress of the new one. The old version does have a certain charm to it with the environments. The old version has a few different environments that you teleport to over the course of the running. If you want to check it out before I tottally wipe it off the face of the earth just swing by the
Google Play Store:
https://play.google.com/store/apps/details?id=com.WereWulffStudios.BitBotRunners
To have all the cool environments in the update I am also making a adventure mode with levels I design and not an algorithm.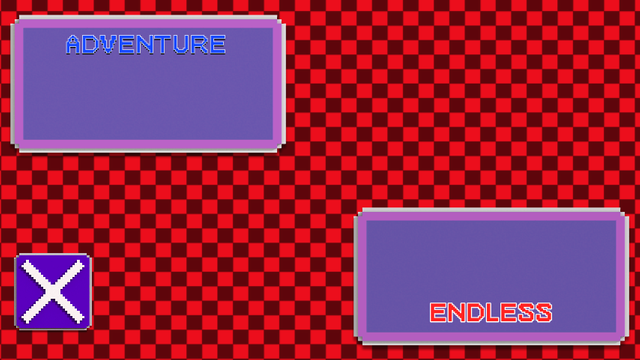 The adventure mode I am trying to channel those big name platformer games I love(Mega Man 2, Sonic Mania, Super Mario World, etc) while combining it with mobile "run and gun" type of game-play.
Here is some more other progress pictures:
Character Select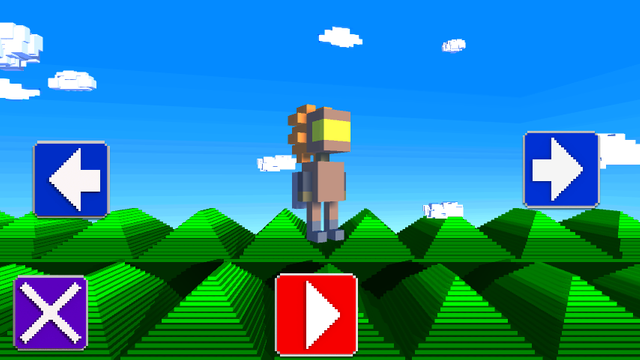 The old menu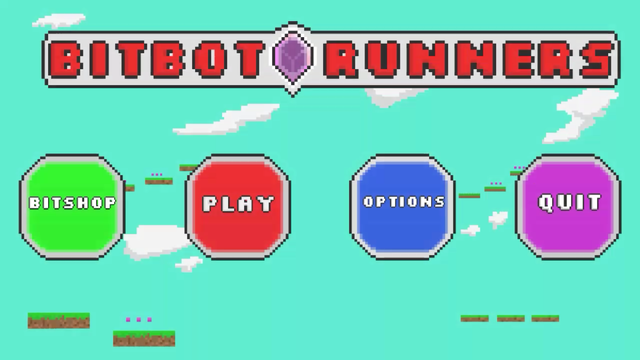 The new menu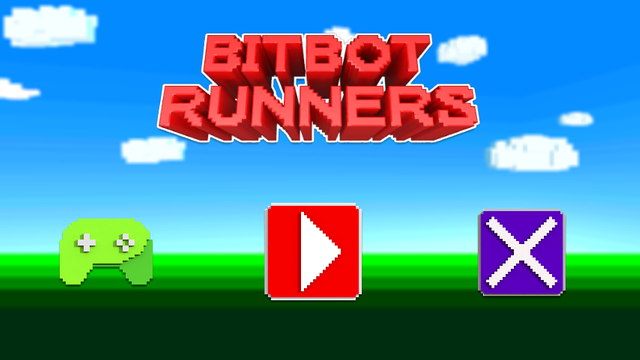 It feels "chunky" and fresh.
If you made it through all of this thank you so much for taking the time to check a look at this dev log!
I am aiming to have the big new updated version done later this if I run into no hiccups( fingers crossed and mashing that keyboard).
Also if you're a developer writing any articles on here I would like to swing by and check them out!