Blockchain Gaming: XAYA, a real gaming game-changer!
XAYA • "The Ultimate Blockchain Gaming Platform"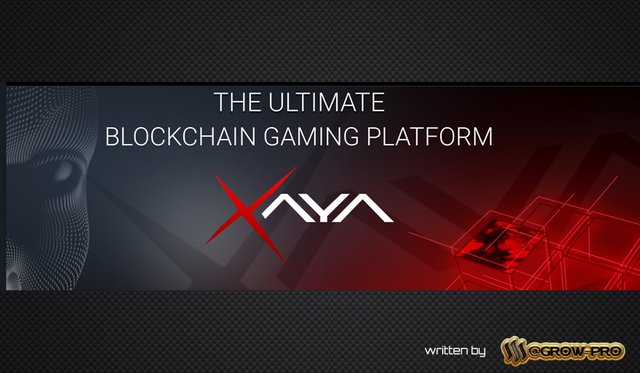 If you are not familiar with XAYA (pronounced: Z-eye-Ah), be sure to follow @xaya here on Steemit for the full scoop, updates, and more. Hopefully, I can help offer some great resources for those of you who are not yet familiar. XAYA is a new blockchain gaming platform that allows real asset ownership, completely decentralized virtual worlds, and has no central servers. Games can run serverless and immutably right on the blockchain.
https://xaya.io/# • XAYA Home
Imagine creating your own autonomous universe where all assets have ownership which can be traded freely within the XAYA payment gateway. Asset management for in-game assets has never seemed so simple. They have what is considered "Atomic Trading", which is:
As pioneered in Namecoin, this guarantees safe trading of virtual assets where everyone gets what is agreed upon, and fraud is impossible.
This is a total game-changer, as the title suggests. Consider how many MMO (massively multiplayer online) games exist today and how much money is spent purchasing in-game assets. Consumers spent $22 Billion in 2015, according to Statista.com's report. This is expected/projected to grow to $32 billion dollars by the year 2020.
Did I mention Human Mining?
Human Mining was coined by the XAYA team through their prototype game, Huntercoin, in which gamers are paid-to-play in a blockchain-based gaming environment. In Huntercoin, players compete in a simple MMO environment to "mine" coins on the Huntercoin blockchain. These coins are minted into the virtual world in accordance to a comprehensive set of rules. Players compete against one another to collect (or "mine") these coins in a provably fair manner. From there, players have complete ownership of their coins; they can trade them with other individuals or sell them on an exchange for real profit.





source
This opens new doors for developers, which by the way, requires no new programming languages to develop! XAYA offers "C++, JavaScript, Python, .NET, anything! The XAYA API lets you submit and receive blockchain data with no complex Smart Contracts and no real blockchain knowledge needed." Which I feel opens the doors for developers who may not have previous experience with blockchain technology. This is soon to pave way for the pioneers and gaming community to collide and truly interrupt the gaming industry.
Loyalty & Rewards Just Got Easier
Rewards for loyalty are common practice in business today. This further begs the question: why do gamers not get rewards for success in a game that they spent their hard earned money on, plus their time? We reward a frequent customer at a coffee shop, why not the dedicated gamers that afford these large game producers the IMMENSE fortunes that they amass from selling games and in-game assets?
Developers now have the ability to work with gamers to generate new forms of rewards, make objects and assets in-game mineable. This could be combined with other in-game assets to generate or construct within the game. A quick example: players can mine for construction materials in a virtual world, buy/sell these materials or use them or combine them to create infrastructure, buildings, bridges, or many other things in the game. Not to mention, OWN that infrastructure.
Beyond that, in-game capabilities associated to the items and cross integration by developers give major potential to the human mineable items in any game.
Fast forward a few years and I can picture in my head a virtual world where people can earn from constructing environments, like a construction worker and earn actual money doing so. Imagine a real estate agent that also buys, sells, or flips property in an entirely virtual world! The possibilities are virtually infinite. These items or assets could easily be integrated across various games throughout the XAYA platform.
In a future where gamers worldwide participate in the human mining genre, top players of popular games will reap huge rewards as they accumulate large ownerships of scarce and highly desired resources. Players will be participating in gameplay that offers unrivaled and real competition and rewards for all of its participants.
Gaming is a competitive activity. Competition is a beautiful thing and I feel that XAYA is onto something very special here. Now we are seeing the possibility for gamers to compete and earn real rewards that they can spend, sell or exchange. As a parent,
I truly see the day we as parents say "stop playing games, you can't make any money playing games" fading away, fast!
WATCH THE XAYA VIDEO EXPLAINER:
XAYA offers a referral system and if you liked the information that I have shared - you can help high-five me by signing up using my link:
Sign-up today and complete some social tasks to earn CHI tokens, just a little more than 12 days remain to do this, so now is the time! You will find all necessary info on their site and also how to participate in the upcoming public token sale that will begin in just 19 days. The XAYA Coin Sale will begin on the 29th of August 2018. You can find more info at https://xaya.io/coin/ regarding the token distribution and details.
Do not feel obligated to use my affiliate link above, but please know that I greatly appreciate it if you choose to do so. It really helps. Don't forget to follow @xaya here on Steemit to stay up to speed! Thanks for reading and I look forward to reading your thoughts below!
---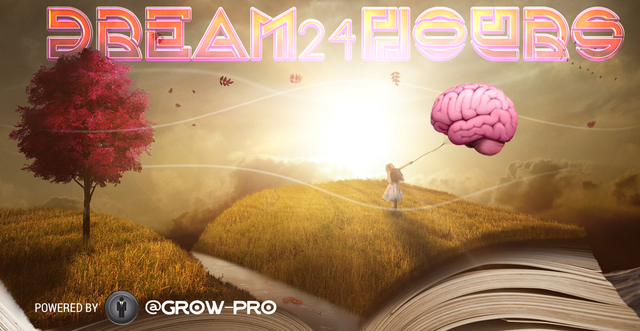 Article written by @grow-pro, posted to @dream24hours - all media within this post is the property of its respected​ owners. The author assumes no rights to the media used and all information shared within this article does not constitute​ as any type of legal, investment, financial, or professional advice.
This information is solely for educational and entertainment purposes. The author does not currently own any CHI or tokens mentioned within this article and was not compensated in any way for sharing this information.