eSports is here to stay



In the last decade, eSports has become a global phenomenon. Video gaming, in general, has been a revolutionary phenomenon in the history of humankind. A tremendous amount of achievement in computer technologies development, be it in hardware or software area, in my opinion, is due to the video games. One would ponder if computer science would exist in its current state if it wasn't for video gaming.
eSports took video gaming to the whole new level. Who knew watching other people playing video games would be as entertaining as playing them and would attract millions of viewers. I guess some early gamers who became successful Youtubers who posted their video game plays online and streamers who made twitch a success knew better.
Today, being good at video games, sharing tricks and tips, streaming live is a profitable endeavor. Many gamers do this on a full-time job basis. eSports created a whole new category to sports, rather than being a direct competition to traditional sports. Many eSports fans, do enjoy watching traditional sports as well. It seems to be more of a generational gap in approach to eSports as a thing, yet future of eSports seems to be bright.
The audience for eSports is rising every day, more companies are getting involved via sponsorship, advertisements, or other ways that they deem would be beneficial for their companies. More gaming companies are shifting their focus to eSports. For early adopters of eSports, such as Riot Games initially, it was not about profitability, but rather a marketing strategy. Profits would come in as more fans would spend more money on in-game purchases. That strategy has worked very well, and now eSports itself becoming profitable.
eSports and Blockchain



Both eSports and blockchain came into our lives within the last decade and attracted millions of people, creating large global communities. They share many similarities such as consisting of diverse global communities of people who embrace innovation at the same time being looked at with skepticism by the majority of the human population.
"Bitcoin is a scam." some say, "You must be crazy to cheer people playing video games." some say. While many similar claims have been proven to be wrong by success in both areas, many still Choosing to stay out them.
My view for the future is to see the merge of the both. I would like to see blockchain brought to eSports or vice versa. This union will be a drastic positive step towards the future. I think this will be happening regardless, it is just a matter of time. Sooner the better for both communities.
Introducing Steemit to twitch streamers can be of great benefit for both Steemit community and streamers. Tens of thousands of fans watch streams on daily bases. I think if some of the whales sponsored few of the streamers many gaming fans can be introduced to Steemit. Sponsored streamers can advertise Steemit on their streams. This is one of the ways how G2A gaming e-commerce platform have gained many customers. If there are any whales willing to promote this project, I can do the grunt work.
League of Legends World Championship 2017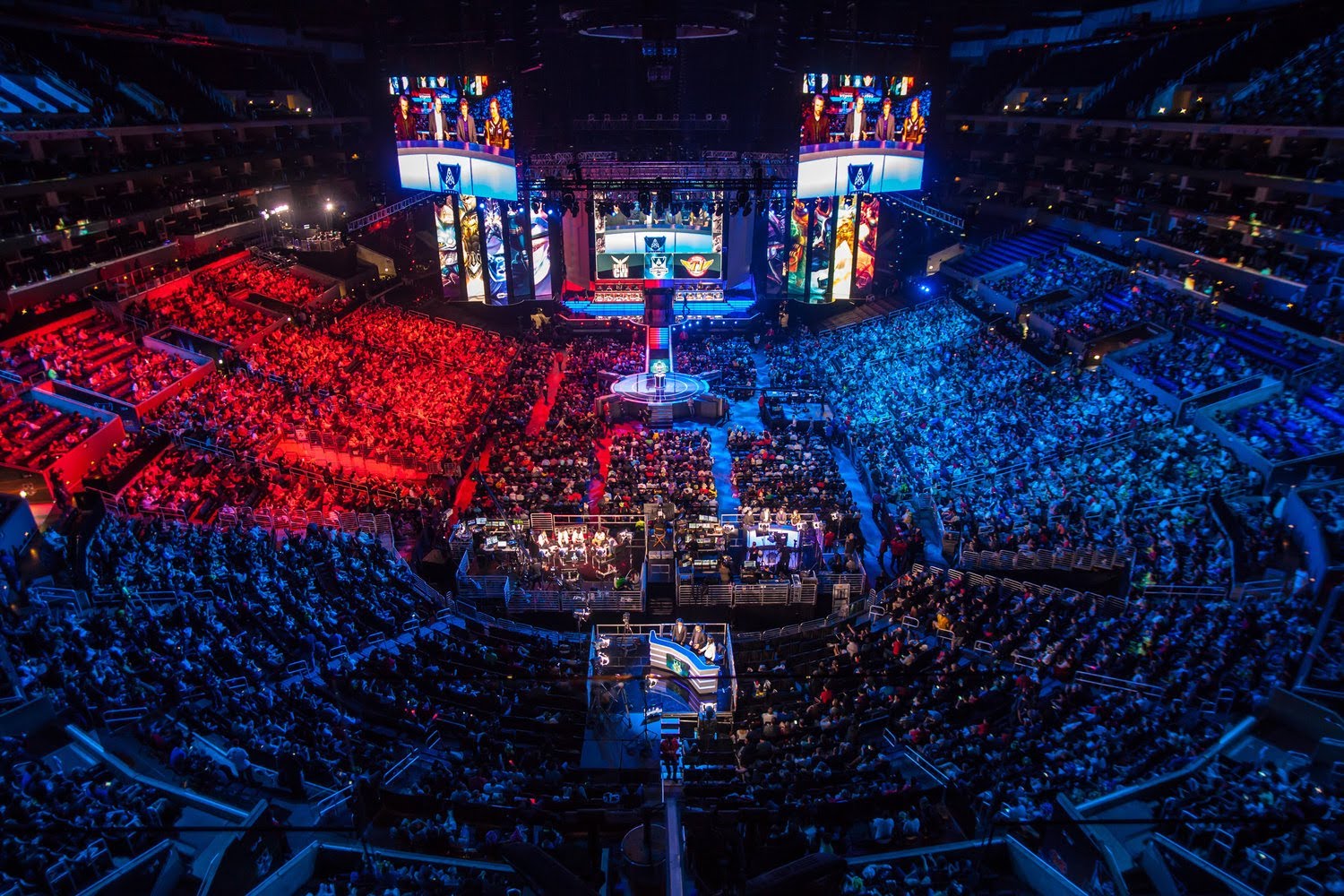 Source
League of Legends is a Multiplayer Online Battlefield Arena(MOBA) style game developed by Riot Games. I believe it is owned by Chinese company Tencent now. League of Legends is arguably a leader in eSports arena. Some Dota 2 game fans would disagree though.
League of Legends has been around for about 7 years now and every year around this time they hold World Championship tournament where teams from regional leagues compete. Sixteen teams from various regions/leagues have been participating in this year's World Championship:
Immortals - IMT (North America)
Team Solomid - TSM (North America)
Cloud 9 - C9 (North America)
G2 Esports - G2 (Europe)
Misfits Gaming - MSF (Europe)
Fnatic - FNC (Europe)
1907 Fenerbahce - FNB (Turkey)
Edward Gaming - EDG (China)
Royal Never Give Up - RNG (China)
Team WE - WE (China)
Flash Wolves - FW (Taiwan)
ahq e-Sports Club - AHQ (Taiwan)
SK Telecom T1 - SKT (South Korea)
Samsung Galaxy - SSG (South Korea)
Longzhy Gaming - LZ (South Korea)
Currently, four teams, two Chinese teams (WE & RNG) and two Korean teams (SKT & SSG) remain in the tournament for semifinals. RNG will be facing SKT this Saturday, and WE will be facing SSG this Sunday at semifinals in Shanghai, China. For more information please visit lolesport.
SKT as defending champions from last year will be heavy favorites. However, I am rooting for RNG. Also, Chinese teams will have a home advantage and hopefully Chinese fans will not be disappointed.
Speaking of regions, South Korean League has been dominating eSports arena for many years now. Apparently, eSports are taken much more seriously in South Korea compared to the other parts of the world. Many big companies seem to support teams, and they have developed advanced methodologies in building great teams and producing best players in the world. South Korea in eSports is like Brazil in soccer. China comes second in this global competition, but they are catching up quickly and I wouldn't be surprised if they overpass South Korea. After all eSports or traditional sports, they all based on competitiveness. Competition is healthy, if it is fair competition, of course.
Three pro players to watch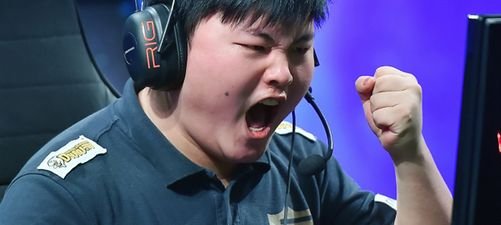 Uzi: He is a veteran pro player who plays as an Ad Carry. His team is RNG. I hope he will show some spectacular performance and make Chinese and global fans proud.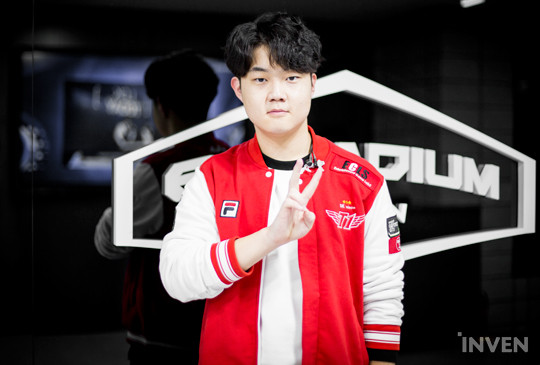 Huni: He is also a veteran player who plays the role of Top Laner. He has a funny and entertaining personality, likes to play aggressively. He is playing for South Korean team SKT. However, in the past, he played for European team Fnactic and North American Team IMT. Finally, I think he found the team where he is shining. SKT is the heavy favorite this championship. But I hope RNG will stop them, and take over the reigns.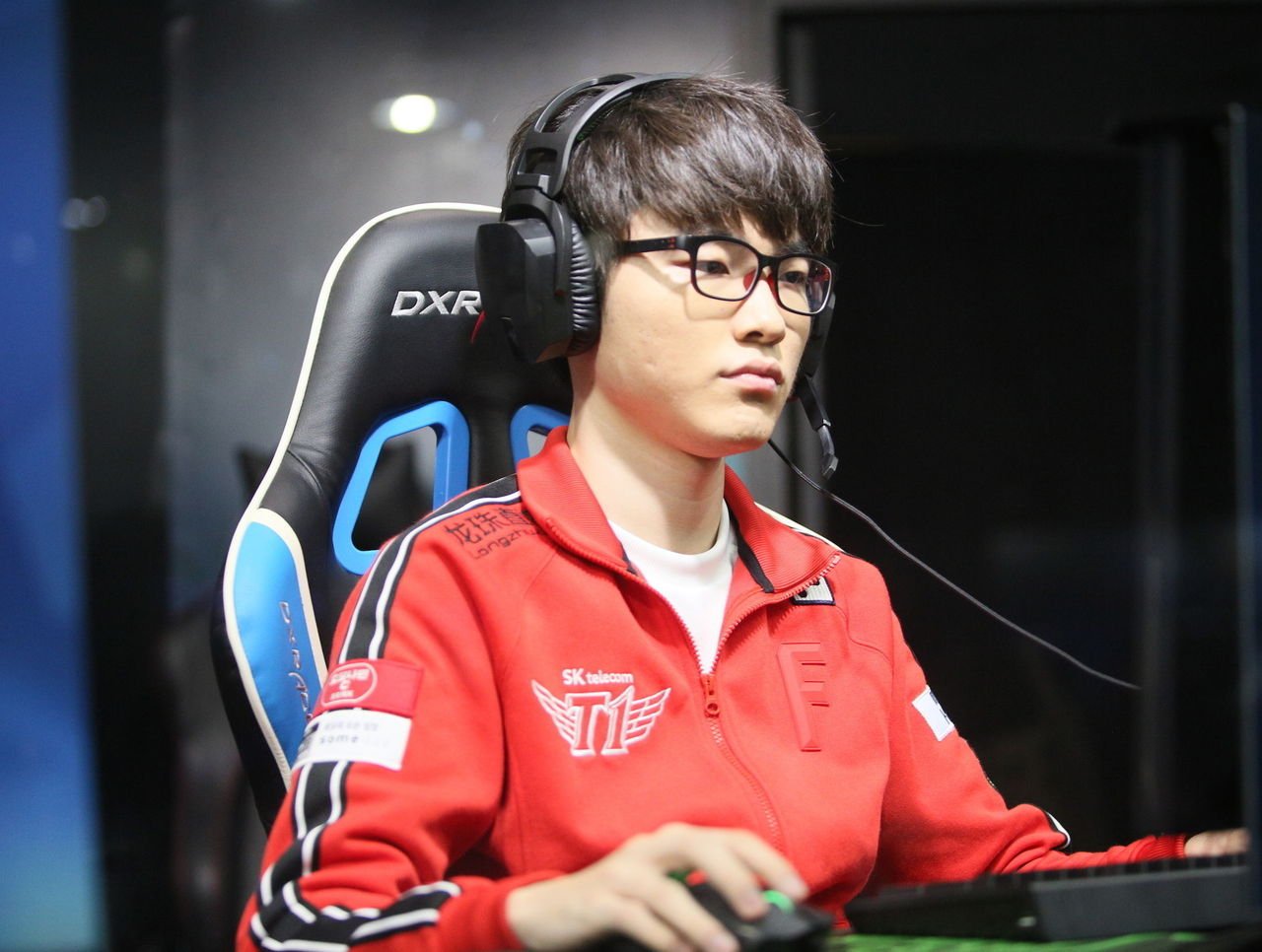 Faker: I think it is unanimously accepted the Faker is the best league of legends player of all times. He is a veteran player who plays as Mid Laner. He has been playing in SKT for a long time now and holds multiple championship titles.
---
What do you guys think of eSports? What eSports do you follow? What are your favorite teams and players? What are your thoughts on blockchain going into the gaming industry? Please share down in the comments.