My First SteemMonsters Tournament
This one is coming up in 20 minutes and I am registered!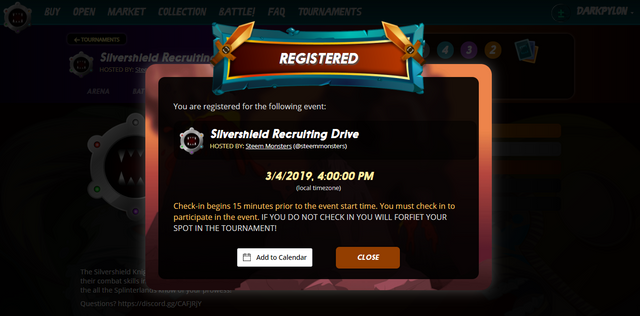 Now I am registered and waiting to check in, in just a few minutes.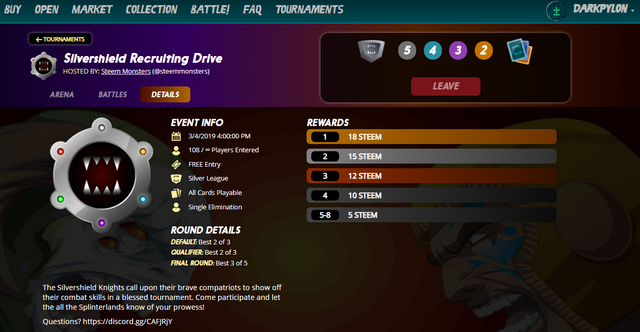 I have been playing SteemMonsters since it launched.
This will be the first SteemMonsters Tournament though.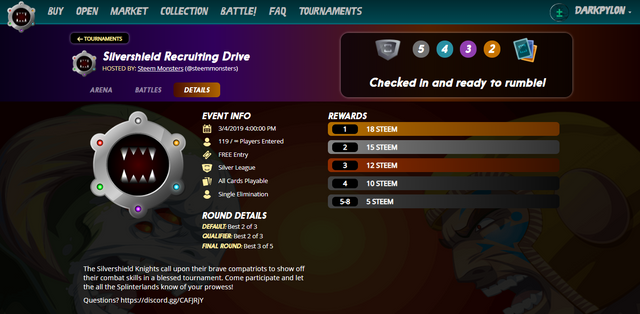 Checked In
And Ready To Rumble!