It's really quite easy, if you have the element of surprise. Travel east of Lake Totori or to the Hickaly Woods.
There you may find a bear just sitting, thinking about Honey. It helps if you have stealth clothing, wall very slowly.
Dont make a sound as you approach, and when the time is right simply mount the bear. Tap L repeatedly to sooth the bear.
The bear will relax and be your companion. Be careful not to approach any enemies because they will attack and you will lose your bear.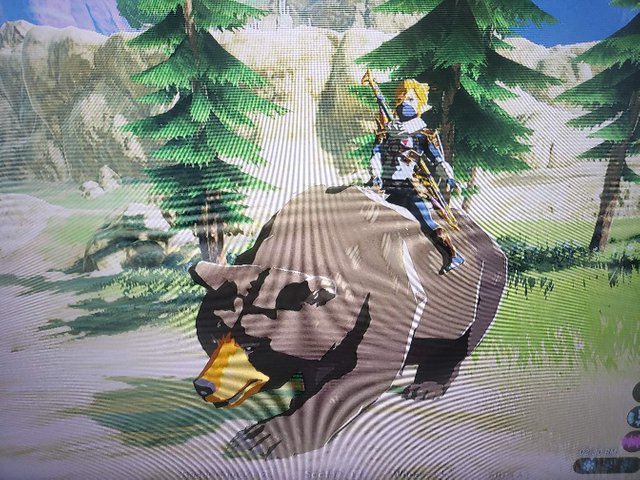 Posted using Partiko Android