Couple of days ago I noticed several posts on my Steemit feed about this new EOS game. And it was not one, but multiple posts. @thecastle and @cicbar are some of those who posted that they are playing this game.
I like the idea od games on the blockchain. I think that they go very nice together and can be a huge thing for the crypto world. So, I checked the game, read some instructions and decided to give it a go.
I bought myself some EOS a month ago and was planning to put it on my wallet. But then I realized that creating an EOS wallet is not that simple. First you need to create EOS account. And this is not free. You need to pay for it. I started to explore all the things that are around the EOS ecosystem and was coming back on the topic for time to time. Meanwhile my EOS was stuck on the exchange.
Now here was an option to start using EOS for the game. So, I set down, did all the things that are needed, setup account, install wallet, install chrome extension scatter, and was ready to go.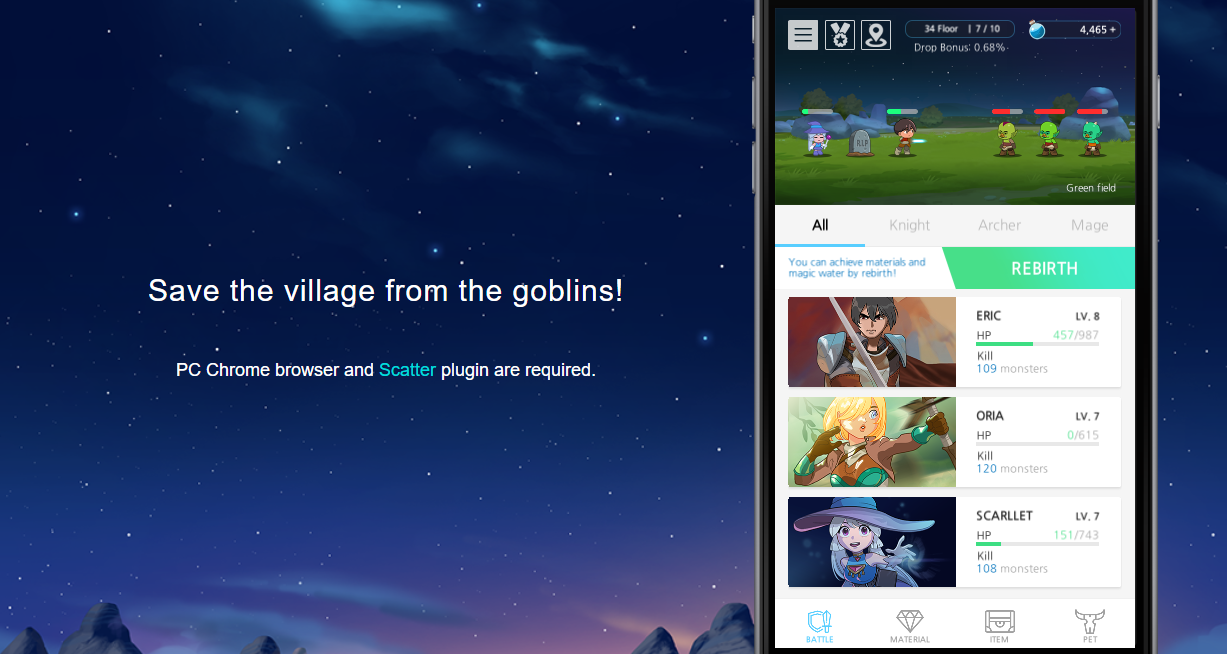 screenshot taken from my game play
The game is played in chrome browser with installed Scatter extension. It is actually a mobile game, so a mobile like window is presented on the web, with all the options for the game. There is still no mobile app android or iOS, but on the web, it says that they are coming soon.
It means that the browser is simulating mobile like environment for playing the game.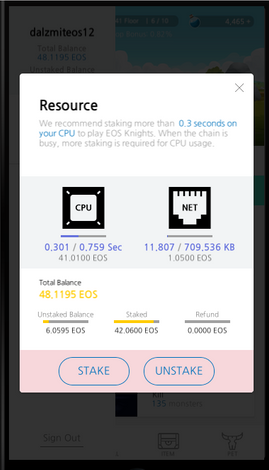 For staring the game except EOS account and Scatter, some EOS coin is needed as well. Especially in staking CPU. I started small and was hoping to get it work but soon it started blocking me out, saying that not enough staked CPU is there.
So, I put more and more stake on the CPU until it was OK. They say that more than 0.3 seconds on the CPU is needed but I'm not sure how exactly to they do the math. How much EOS is this. In the end I put totally 42 EOS staked on CPU. For now, I don't have problems and all the operation are going smooth.
When starting the game, you need to make purchase of the tree characters fighting for you. The cost about 0.4 EOS. I'm not totally sure about this number, because I forgot, but approximately it is this.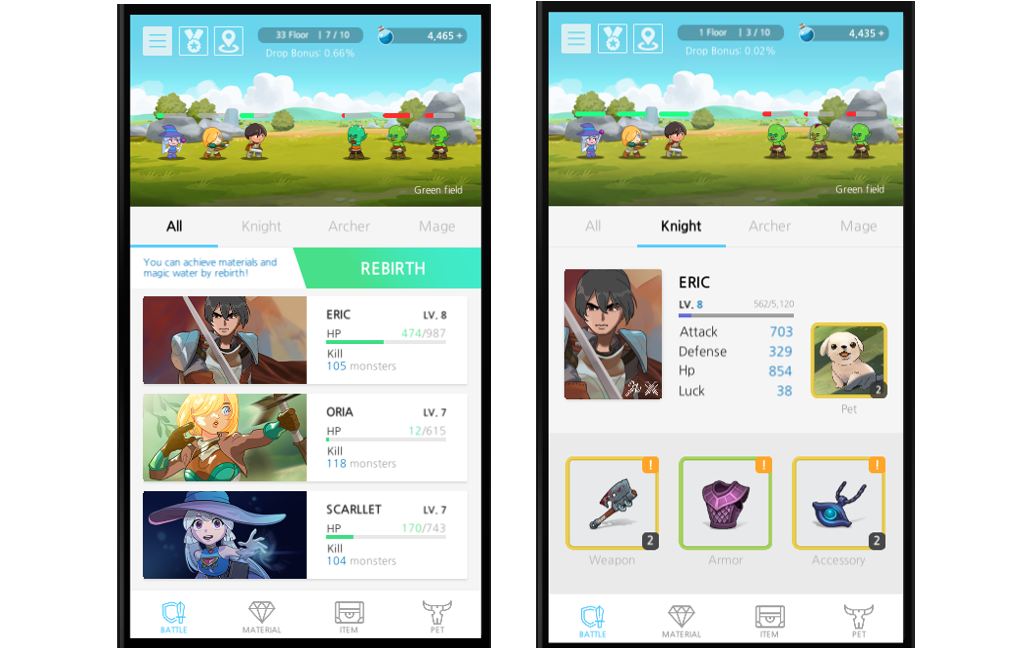 screenshot taken from my game play
The game it self is an idle game, and once started it is playing until your characters are killed by the goblins. Then you need to press the rebirth button. This is the most important thing in the game. Pressing rebirth button on regular basis.
After each round of fighting you get 3 materials. With them you can craft weapons and shields for your knights, increasing their parameters. Also, after killing certain number of goblins the level up.
As you make your knights stronger they fight longer, and with each round reach further field. I'm currently at 46. The top players are more then 500.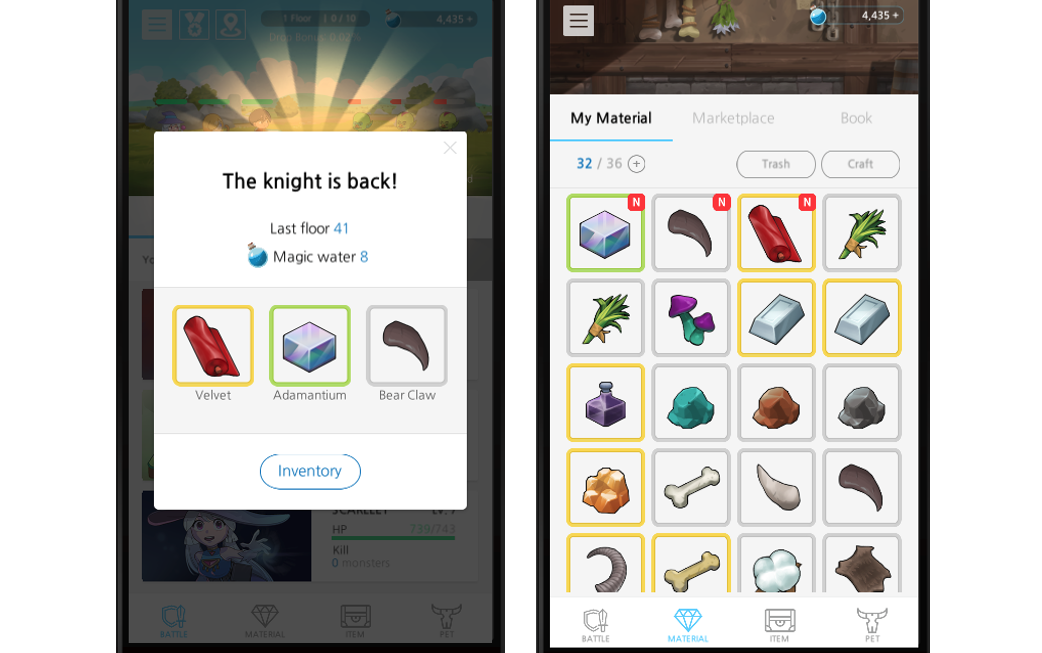 screenshot taken from my game play
Now the interesting part is the market. There is market for materials and for items. You can sell your materials and items here and earn EOS. Also, you can buy some materials and items to progress more quickly.
Another interesting implementation in the crypto world.
https://game.eosknights.io/
All the best.
@dalz