Gaming and Blockchain : Match Made in Heaven?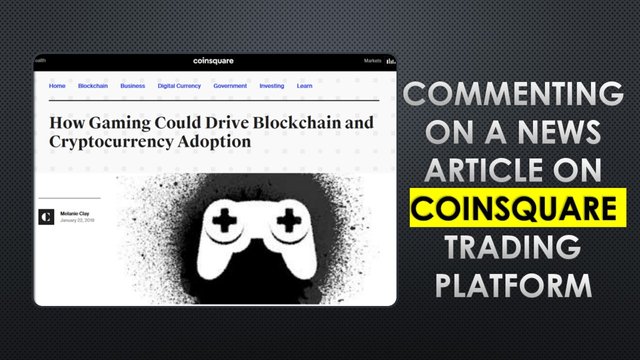 Gaming and crypto currency could be a well-made match, I've read a recent article on the CoinSquare website, I've witnessed the rise of www.drugwars.io on Steem - and I've listened to the radio show on Gaming on Steem tonight - on which I heard of the new "GAME" token being launched. All dials indicate - a match made in heaven!
This is a hybrid of a number of topics:
Coinsquare is a secure trading platform – where you can currently trade in a number of currencies including: Bitcoin, BitcoinCash, Etheruem, Ripple, Litecoin, Dash, Etheruem Classic, Swiss Franc and Doge – but they don't have STEEM yet!
On first inspection this looks like a brilliant trading platform which comes courtesy with a mobile app and clean user interface – obviously it would be nice to see these guys list STEEM given the qualities of the Steem Blockchain and it's great prospects for the future!
News Article On Gaming & Blockchain
I was reading Coinsquare's news page and came across this article "How Gaming Could Drive Blockchain and Cryptocurrency Adoption".
As you might expect the article very much resonated given the rise of @steemmonsters and @drugwars on the #Steem Blockchain. There are thousands of registered players now across the Steem platform - and outside in the wider internet there are millions of gamers on Fortnite and Apex Legends so this is absolutely a hot topic and it will be interesting to see which styles and genres of games that make it to blockchains over the course of 2019.
It's a pretty short article which briefly explains that gaming and crypto currency could be a well-made match.
Growing gaming and crypto sectors
Game developers are already creating virtual currencies
Similar target markets
In-game purchases & token trading
Tokenisation of game assets
Virtual Economy
Here is the article: https://news.coinsquare.com/digital-currency/gaming-drive-blockchain-cryptocurrency/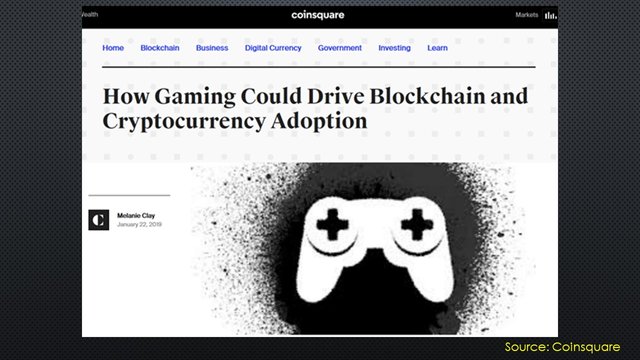 I couldn't read it, without making a comment about Steem Monsters & the recent rise of @drugwars:
Hi Melanie
I've just read your article, what a great read and it feels very real to me considering I have just witnessed the rise of the new crypto backed game "drugwars" on the Steem Blockchain [drugwars.io / @drugwars ]. In less than two weeks the developers have accumulated over 7,000 registered players into this retro themed game where the players are rewarded daily in cryptocurrency. You can see the players are incentivised to play more and more as part of a catchy well-developed game that suits blockchain technology very well. The gaming community on Steem have enjoyed @steemmonsters, the digital card game, and are really bought into "drugwars", so much so that gamers have invested over $50,000 in "in game upgrades" in the last two weeks.
There is a massive opportunity for a Steem micro-economy around gaming which rewards both developers and game players. Gamers have a tradeable crypto-asset which they can either store or spend, it has an immediate value, and being linked to the leading social blockchain which has masses of "use cases" their Steem tokens could well appreciate over time.
It's a win-win and a great time to be on Steem.
Nice to read your article, I also wondered if listing Steem as a trading pair will be on coinsquare's roadmap at some stage? Thanks
I couldn't help but leave a comment: perhaps you might think about mentioning Steem or the recent rise of general Gaming Apps in a comment too?
Interestingly, my comment has been deleted!. Perhaps I went over the top on mentioning a Steem listing at the end- so I dropped a bland comment on there instead (and that one hasn't been deleted!).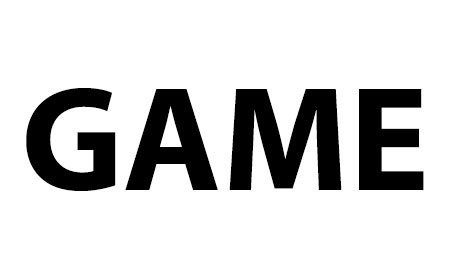 I've just listened to the inaugural GAME radio show, brought to MSP by @pennsif in a new radio show: https://steemit.com/mspwaves/@pennsif/starting-next-thursday-on-msp-waves-the-game-show
Please make contact - with @pennsif - if you would like to:
learn about his new GAME tokens and how he is going to distribute these to early adopters
review games built on Blockchain technology
be a guest on a future GAME radio show (every Thursday)
run contests on the Steem Blockchain
develop games on the Steem Blockchain
if you have tips and tricks for Drugwars - I'm sure you will be welcome on next weeks show especially with "Battles" commencing on Drugwars this Sunday.
Do look out on Pennsif's blog for the playback of the first episode of the GAME show - there was a lot of valuable information and debate on the topic of Gaming on #Steem. AND if you pay attention to the last 15 minutes you might learn how to earn some of the very first GAME tokens - they have a very catchy name to them don't they!
GAME OVER & GOOD NIGHT