Green Ramen!?!?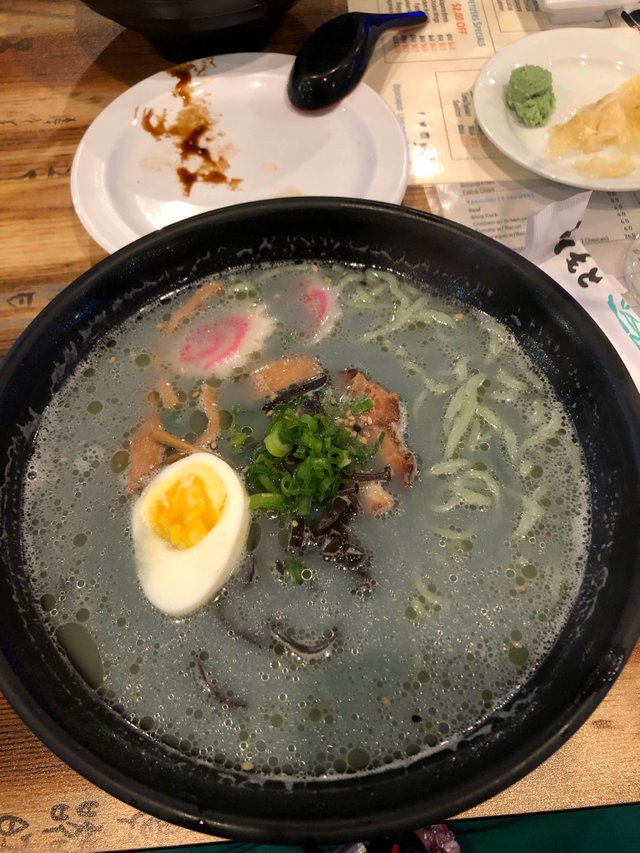 What's up Steemit!
I didn't have a chance to post today because I had been focusing on developing my game programming and unity skills. I made pong!! Yay!
I might be able to post the game on Steem but I gotta look into it.
After that, I had a chance to eat out and I think that this picture pretty much summed up my opinions on the restaurant. It's a tonkotsu ramen bowl that is green. Mildly interesting but very underwhelming.
Thanks for reading and I'll see you in the next one.
Chrispy99
Posted using Partiko iOS