Hey Steem Gamers
I recently got my hands on a PS4 exclusive in the shape of Marvels' Spider-Man which is hands down my favourite Marvel character. I may be a DC fan boy through and through but there's something about o'l Spidey that rekindles the flames of nostalgia.
I'm not one for going after the latest games but a friend happened to lend me a copy so I thought since its brand new I'll use it as my first real review of a brand new game
Super-hero video games have been notoriously bad and there have been a long list of failures in the genre. Until recently when WB/WB Montreal and Rocksteady started work on the Arkham series of Batman games.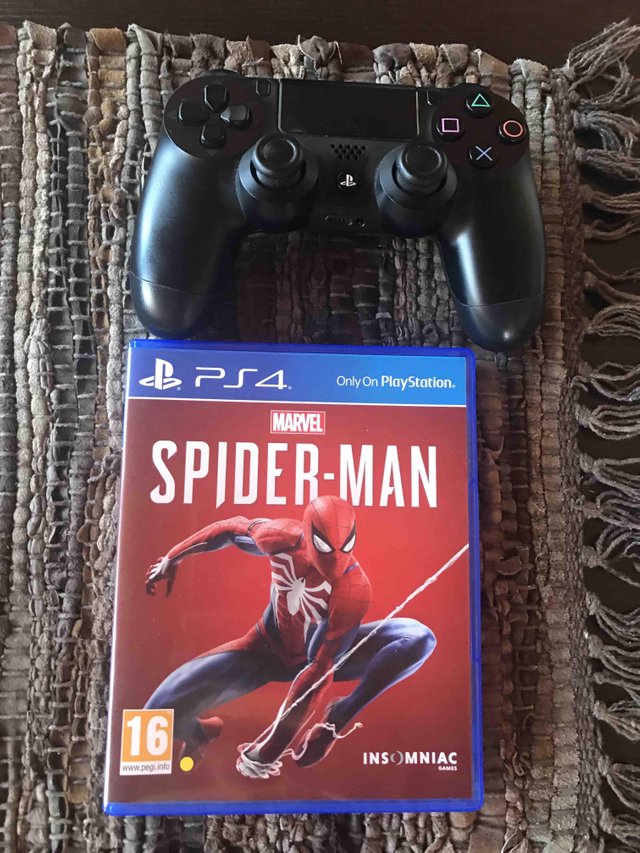 This is insomniac's first crack at a super hero game who have thus far been known for Spyro, Rachet and Blank as well as Resistance and Sunset Overdrive.
So taking on the task of creating a worthy superhero game seemed like it was out of their comfort zone. They borrowed heavily from Rocksteady's Batman games from game play, traveling, fighting mechanics, task set up, group battles, finishers.
At times it often feels like it was Rocksteadys work reskinned and repackaged as a Marvel game. I feel as if they took a winning formula and then added the Spider-man theme and some extra features to just to polish the game off further.
This doesn't take away from the game at all and it works really well, all I'm saying is this does seem like a copycat especially for someone who was a fan of the Arkham series.
I know the Spider-Man 2 game debuted some of the mechanics but the polished version that become a success was very much a Rocksteady staple.
Trailer for Spider-man
What I think of Spider-man
The plot
You start out as the lovable and forever broke Peter Parker. Starting out as a friendly 23-year old New York City scientist living a double life volunteering at a homeless shelter named F.E.A.S.T. with his aunt, May Parker, and as the superhero Spider-Man.
During a day of crime-fighting, Spider-Man brings down crime lord Wilson Fisk after the police obtain enough evidence to arrest him.
Fisk is sent to prison, but warns Spider-Man that he will regret it, claiming that order in the city will crumble in his absence. As Fisk is no longer around to pull strings other gangs and villains decide its now there time to take up the spot vacated by the crime boss and its up to you to kick butt and put them all back in their place.
This is a different spider-man to what we've seen in previous movies and games and back stories for Peter as well as a few of the villains have been changed from the original concepts but I feel it works well within the context of this world that this game is trying to build and hopefully expand on in future.
The Campaign
The main campaign should take you around 20 - 25 hours to complete if you set your heart on just knocking this game out in the shortest time possible.
However there are a host of side missions, as well as collectible quests that can push your game play well over the 40 hour mark. Unlocking and leveling up to the max does make the game a lot easier when you're playing on hard which you will need or you will end up dying A LOT!
My one issue with the campaign is that you take so much time in the first and second act getting to know Peter and his double life and battling this new gang the demons that when the 3rd act comes around and all the iconic villains begin to show up it feels rushed as if they didn't know how to end the game or just wanted to do too much too soon for an epic finale.
The Game play
The game play is fast, furious and fluid and is really the closest thing you'll get to feeling like the real Spider-man. Web slinging across New York is amazing and so enjoyable you will hardly want to fast travel which is an option.
The fighting naturally is similar to the batman games with an spidey twist. You can kick, jump, punch, parkour, use webs and gadgets all in combination with finishers to take down groups of enemies and really doesn't get stale.
The game also includes sections where you can play as Mary Jane and Miles Morales however these are forced stealth sections and could have been handled with a cinematic cut scene instead or at least allow me to fight off some baddies.
Collectibles and upgrades
The game while not a real open world that we come to expect from games in this generation has heaps of content to keep you going. There are over 10 different suits each with their own upgrades. You can unlock new spider gadgets and moves a long the way to make defeating your enemies easier.
The collectible and upgrade system work pretty well. A player is required to complete a certain amount of tasks and receive tokens for each type of task. Using these tokens in combination will allow you to unlock the various upgrades. This encourages users to try out the various tasks and not just ignore these side quests and gun through the main story, which is pretty clever.
The quests do start feel like a grind when you get towards the end like chasing down a pigeon for the 4th time but most of the tasks are pretty fun.
As you level up with experience you will also unlock skill points that allow you to upgrade 3 different sets of skills all with over 10 skills per set. So you can really become a power house if you choose to, similar to the Batman games.
The graphics
The graphics are by far not the best I've seen on PS4 the open world is rather static and the majority of it are simply ornaments as you travel to your next mission.
I would say great care was taken to set up this section of New York and you will recognise tons of land marks from the iconic city as well as referenced to other Marvel characters like Dr Strange, Iron Fist, Dare Devil and of course the Avengers.
Where they did take their time though was the crafting of the suits, they look epic in every way. Each suit as its own quirks and the level of detail is to be applauded.
You can really see the difference each suit brings its not just a cosmetic overhaul.
My Rating
The story has a plenty to villains to keep you entertained and situations that require you to adapt your spider skills. The game does feel a bit rushed towards the end but overall its a polished first attempt and I won't be surprised if a sequel is in the works.
I would have to give Spider-Man a solid 7 out of 10 It's a decent game with a ton of activities and really makes you feel like you're the webslinger.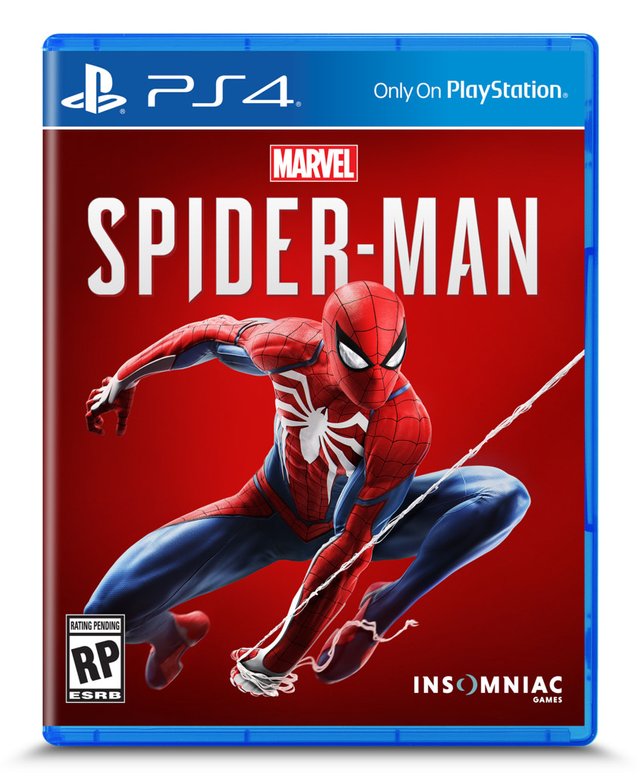 Let's connect
If you liked this post sprinkle it with an upvote or resteem and if you don't already, consider following me @chekohler


---
Get Daily Upvotes With SmartVote

Trade Bitcoin, Ethereum, Litecoin, Doge or Dash for STEEM instantly
Check out blocktrades to quickly exchange popular cryptocurrencies for STEEM, STEEM power or STEEM Dollars or trade your STEEM, STEEM power or STEEM dollars for popular cryptocurrencies
---