Retro Gaming - Bubba 'n' Stix (Amiga) ¡The abduction of Bubba!🎮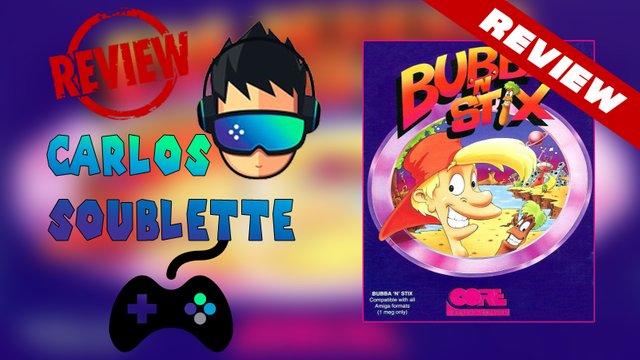 Hi to all Steemiant colleagues, today we present this video game called "Bubba 'n' Stix" was developed in 1993 by the great company called Core Design, mainly had its launch for Amiga CD32 video game console but years later it was developed for different videoconsolas for their great acceptance by their fans. This video game is played by a young man accompanied by a character in the shape of a stick with his own conscience, together they will have many adventures in a world full of fun and lots of animation.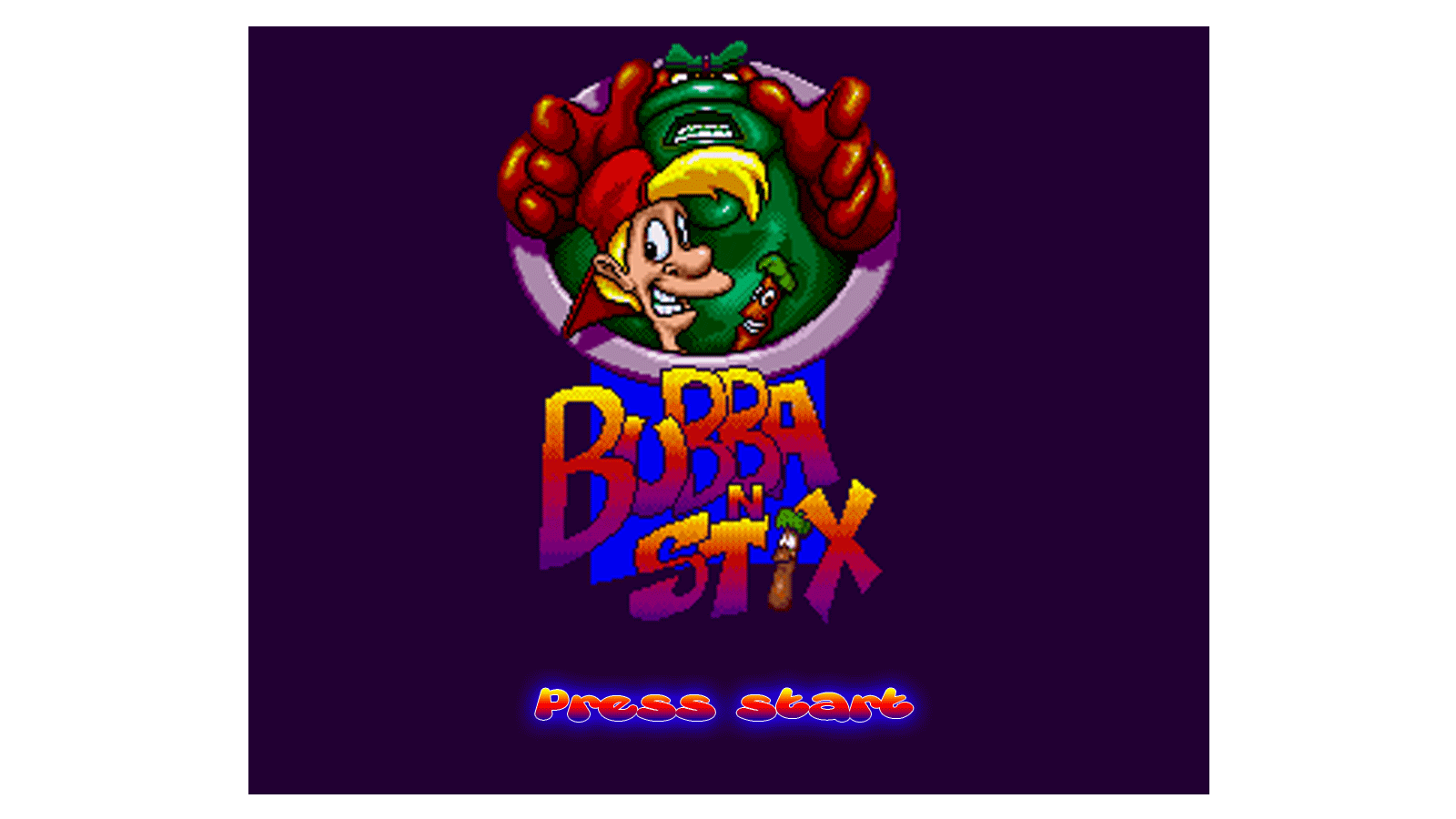 Bubba 'n' Stix has a great story, as the game tries to lead or guide a character called Bubba through different levels, through tunnels, jumping walls, eliminating enemies, solving a puzzle series using all the Possible resources to achieve not be eliminating or losing a life. Note: the protagonist will have a friend named Stix that we can also use as a weapon to eliminate some enemies hitting them like a bat or throwing a stick, the goal is to help young Bubba to cross all levels without being eliminated , since he is kidnapped by extraterrestrials to be confined in an intergalactic zoo.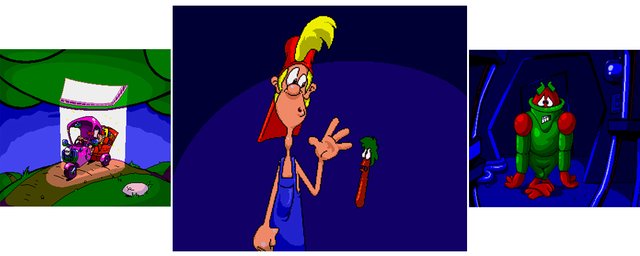 If we talk about the technical level and the graphics you could say that the Bubba 'n' Stix is well achieved, since it is played by characters that have a great animation and super specials, all the characters are excellently made and with a very soft that match the backgrounds of each level, the scenarios attract a lot of attention since they are all colorful, bright and with a high range of surprising and varied colors, all scenarios have animated objects that make the game have more life and be more eye-catching and entertaining when playing.


The soundtrack and the FX of Bubba 'n' Stix are repetitive but very addictive, full of life and animation, all the tracks are great and offer classic sounds to rhythmic sounds depending on the situation we are in, all the levels have melodies of different backgrounds that go according to the plot of the game, and not to mention the FX of sounds since all are excellently digitized and they go from voices, jumps, blows, beat ect, that are perfect to listen to them at the time to play.

The gameplay of Bubba 'n' Stix is excellent because it has characters of good size that have a simple and easy to perform, that is: all the movements of the protagonist Bubba are easy to perform with just a little practice we could manipulate it to our liking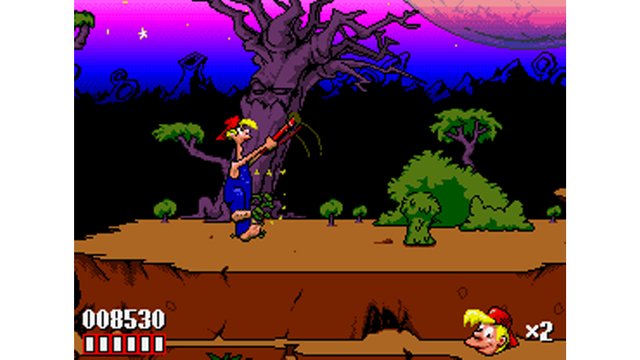 With the protagonist Bubba we will have to go through endless scenarios and levels that will not be easy to overcome, all levels are full of obstacles and enemies that always attack us constantly, for that we will have to take care of many since we will only have a total of 3 lives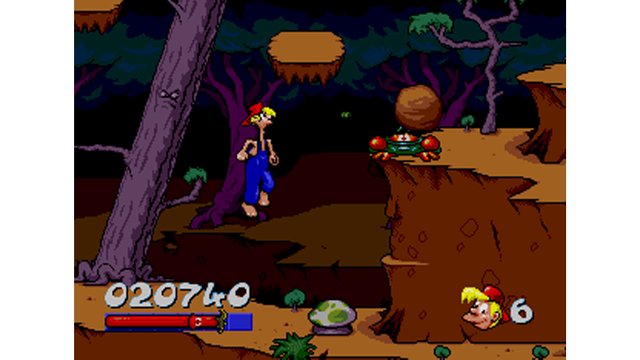 On occasions of the game we will encounter obstacles such as complicated puzzles, but for them we will have the help of a character and adventure companion named Stix, this character is shaped like a bat or a stick that has incredible powers and unique intelligence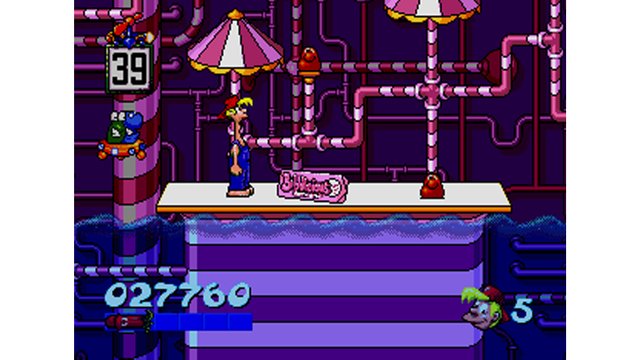 The character Stix can also help us eliminate many enemies or overcome many obstacles that we can use by throwing it as a stick or rather hitting the enemies so strongly that we will eliminate them more easily. Note: in my personal opinion I love the game mode and especially Stix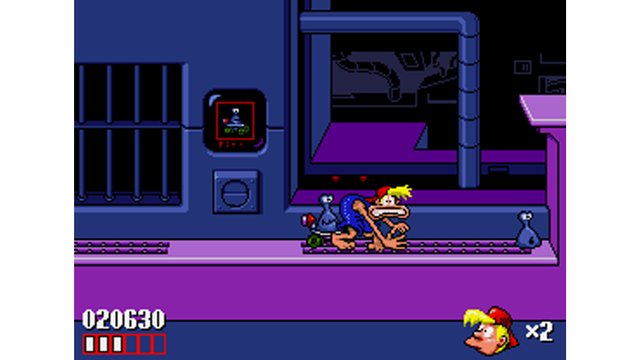 During the adventure we can access a bonus phase that will help us collect points, lives and items that are necessary to continue advancing in this great adventure. Truly Bubba 'n' Stix is a super game highly recommended to share with family or schoolmates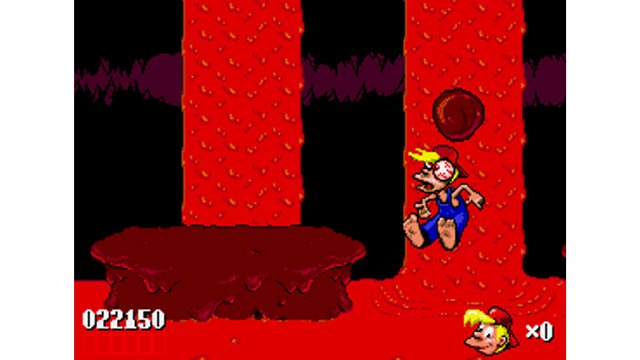 Without more to say Bubba 'n' Stix is one of the best Amiga CD32 videogames and q that has a unique but very simple gameplay to see, also has fully manageable characters in all aspects, all have a different animation , showing us a bit of humor and charisma at the same time, all the scenarios of this magnificent video game are spectacular since they all have a high range of colors that go perfectly with the character and with the plot of the game, all this accompanied by a magnificent soundtrack that offers us metallic and digitized sounds that will transmit lust and fun at the same time. Below I will leave a link so you can download the game and enjoy it in the comfort of your home with the company of the most loved ones.
Enter here to see the review of the previous game


And if you want to support the Spanish-speaking community !!!
Collaborate with your vote as we are many people who have to thank the great support of Cervantes, Enter and vote for @cervantes as a witness Witnesses is grateful for your support, below I will leave a link for more information.
https://steemit.com/witness-category/@cervantes/cervantes-witness-supporting-the-spanish-speaking-community


And do not miss the audioconferences between the Cervantes members and the promotion channels by categories
https://discord.gg/SnDH9Ku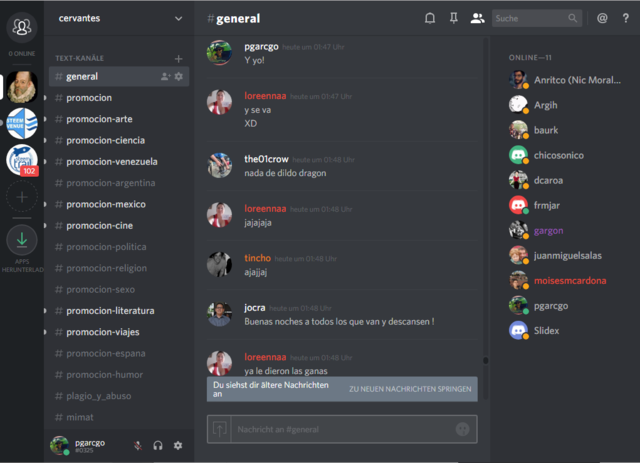 It also supports and follows the work of this great team !!!
In this great platform there are great bloggers who present great works that feed us with information and learning, then I will name only some of them that I recommend to visit and follow, they are @acidyo @glitterfart @hendrikdegrote @handmade @liberosist @curie @pharesim @hr1 @anwenbaumeister @kushed @meerkat @jodipamungkas @archdruid @blakemiles84 @dan-bn @jasimg @funnyman @munawar1235 @songsina @jlufer @slider2990 @free999enigma @pal @modernzorker @minnowpond @cmtzco @steem-marketing @daydayup @free999enigma @todderic @bitgeek @steem-id @coolguy123 @jasimg @liberosist @meerkat @boombastic @barrie @playfulfoodie @thegamechasers @howtostartablog @erangvee @beatemups @gamesack @rgt-85 @donkeypong @analisa @kevinwong @meerkat @rerez @playfulfoodie @opaulo @theb0red1 @arconite @erangvee @moon32walker @mammasitta @pcsg-dev @bue @steempunknet @ausbitbank @pharesim @playfulfoodie @crimsonclad @howtostartablog @discordiant @thinknzombie @team. Just name some but I recommend that you follow the work of each of them, and thank you very much for the support.