Installing Marvel Contest of Champions on Your Computer
Have you ever heard of this not-so-new yet addicting game called Marvel Contest of Champions? The game is about setting up a team of villains and heroes and pitting them against each other.
Apart from that, there are also story quests and game events, and to make the most out of the game, you need to keep on upgrading your characters.
To do that, you need to gain lots of resources. That said, you need to join missions, quests, and alliances in an attempt to upgrade your characters and finish the game (You can use our free Marvel Contest of Champions hacks to get resources easily and fast). That sounds like a lot of fun, right?
Most people install the game in their Android and iOS phones. However, if you want it installed on your computer, then all you have to do is to follow these simple steps.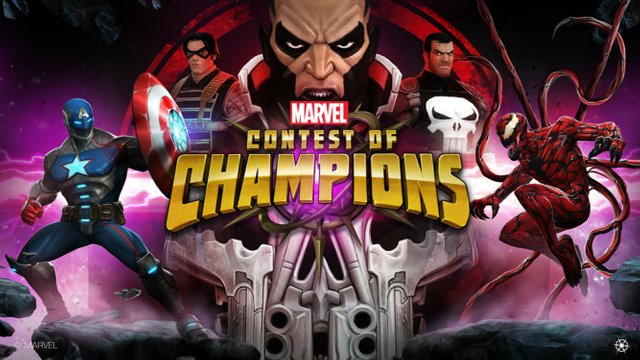 1. Install Andyroid on Your Computer
There is a similar software that can help you install Android apps on your computer, and it's called Blue Stacks. However, Andyroid is recommended because it has a much simpler setup, performs faster, and uses less hardware.
Once you press "download", just wait for the installer to finish the setup successfully before you can start using it.
2. Register an Account if You Don't Have One Already
The software will first ask you to set your language setting and then ask if you'd want to use your Google Play account or create a new one.
Take note that if you already have an existing Marvel Contest of Champions account; then it is best to use your current Google Play account.
However, if you are planning to create a new Marvel Contest of Champions account or if you don't have an account yet, then you can opt to create a new Google Play account.
3. It's Time to Install Marvel Contest of Champions on Your Computer
You have to launch the Google Play app to install the game on your computer. In some instances, you'll see the Google Play icon at the bottom of the computer. Other times, you have to locate it in the search bar.
If you can't find the Google Play icon at the bottom, then you'll just have to simply look for the search bar, and then type the word "Google Play".
As the Google Play app opens, you'll see a bunch of games and other apps that you can download. You might see the Marvel Contest of Champions game there, and if that's the case, you can download it the way you download games on a mobile phone.
If you don't see the game in the first window, then you'll have to give the search bar another go. You have to type the words "Marvel Contest of Champions" until the game appears. After that, it's time to download.
You can start playing the game then. However, it is highly recommended that you finish this tutorial before jumping into the play zone.
4. Configure Settings
You'll be using Andyroid, not only for downloading but also for playing games or using apps.
Some Android games are only built to be executed for Android systems, which is why certain simulators like Andyroid are created for you to be able to play games or use apps specially made for Android.
Before loading the game, you need to configure the software first. You'll only need 1024 MB of memory and 2 CPUs for Andyroid to run smoothly. So, what you need to do is set things up in the virtual box.
Andyroid already does this at the first launch. However, there is no harm in making sure. After that, it's time to set up your keyboard support. Playing with a mobile phone is much easier since you only have to click on the joystick located on your phone's screen.
However, in this case, since you're using a computer, you'll have to use the keyboard. To gain the best experience, you have to set up the keyboard hotkeys. That way, you won't have a hard time clicking around all the time while playing.
What You Need to Know
Installing an app that was programmed to be run on Android and iOS can have adverse effects on your computer. With that, you need to follow certain steps for the app to be installed correctly on your computer, leaving no glitch in the computer's system.