Return To Castle Wolfenstein Gameplay EP1 and 2
Hello Friends!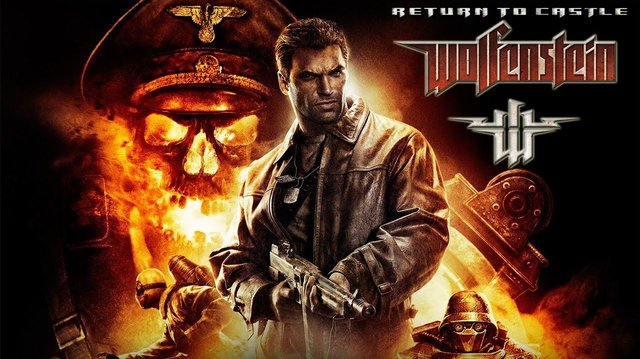 So recently I started to play (again) Return to Castle Wolfenstein.
This is episode one of my gameplay
This is episode 2 of my gameplay
Return To Castle Wolfenstein is a wonderful game that I played long time ago with my friends
We had a lot of fun time being this American that ruins that destroys the plans of old Nazis while trying to escape from the prison.
This game is a classic shooter-horror-stealth game that for its time and even today is amazing.
But for me....when I found out about this game It interested me only one thing...that was forbidden.
Yeah so this game was banned in Germany ...and me as a kid when I heard banned I said :
I must play this game now!
NOTE: Here are some related articles/comments on the banning of this game as information:
I never expected to find so many things in this game....history mixed with lore and so much more.
At that time I was familiar in the shooter domain of games only with Quake-or more exact Unreal Tournament and Project GI.
Do not get me wrong those games where good but this one....this one left a big impression on me.
So I give this classic game 10 out of 10 !
Requirements
Processor: Intel Pentium 4 1.3GHz / AMD Athlon
Graphics: AMD Radeon 7000 64mb or NVIDIA GeForce FX 5200
System Memory: 256 MB RAM
Storage: 800 MB Hard drive space
DirectX 8 Compatible Graphics Card
This is what I have ( basically I run this game on my burscoin miner pc)
Lacie porsche design 8tb usb 3.0 desktop 3.5 inch extern HDD:
http://bit.ly/LacieHddCynetyc
GPU AORUS RX570
http://bit.ly/RX570Cy
Motherboard MSI X299
http://bit.ly/MSIX299Cy
Power source
http://bit.ly/FSP850WCy
seagate 10tb internal HDD
http://bit.ly/10TBCy
USb HUB
http://bit.ly/USBHUBCy
Tower
http://bit.ly/TOWERCy
SSD:
Kingstone
http://bit.ly/KingstoneCY
WD Black
http://bit.ly/WDBlackCy
My pc runs on windows 10 so if you have the same you may have some problems but you can resolve them by using this patch/crack
https://www.gamepressure.com/download.asp?ID=2095
If you still have problems running it ask me or the guys on Steam, they will be happy to help .
That was it for today, thank you for reading my article and I hope you will enjoy my gameplay!I am Cynetyc and I will see you next time!