Arcade ports are Sega's forte, at least they used to be, and their Dreamcast console was no different. With ports of Hydro Thunder, Soul Calibur and Mortal Kombat 4 (Gold on DC). Launching platforms with arcade ports became a Sega mainstay with the Genesis console and was continued through on the 32X and Saturn consoles (the Sega CD went a whole different route). The House of the Dead 2 is, as you can probably guess, a sequel to The House of the Dead which hit the Sega Saturn and was also an arcade port (though not a launch title).
For those that do not know what The House of the Dead series is a rail shooter where the camera angle is handled for you. All you do is aim the light gun and kill whatever moves. This may sound simplistic to most but it is quite challenging when you factor in sheer number of zombies and other creatures coming at you, your limited life bar and limited rounds available before reloading is required. All in all, there is more to this series than meets the eye at first glance.
The House of the Dead series has even been made into two movies and various versions have been on several other platforms. The Xbox, Windows and Wii all have seen ports of House of the Dead games. The House of the Dead 2 is the second, and final, game in the series to see the light of day on a Sega console.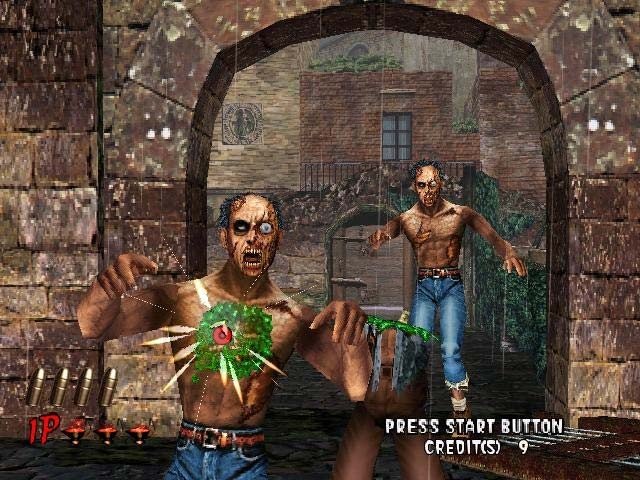 The House of the Dead 2 engine has been used in The Typing of the Dead, a typing teaching game that used the Dreamcast keyboard accessory instead of the light guns to eliminate zombies.
What is your favorite light gun game? Is it a House of the Dead game or is it Point Blank or Operation Wolf or something else entirely?
Links to get The House of the Dead: Ebay

(Dreamcast

, PC

, Xbox

, Nintendo Wii

)