Have you ever been addicted to one game
Do you have a game that you play ever since you sat by the computer for the first time?
I do.
It's Football manager!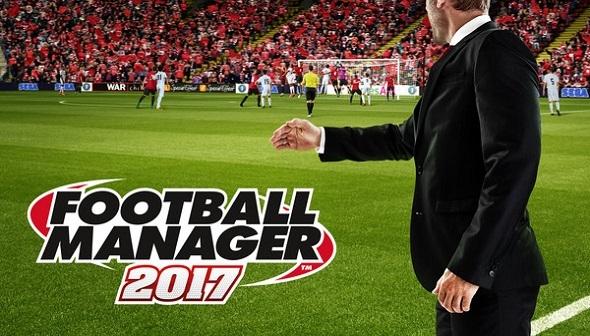 source
Every now and then I turn off my life and take one club and make him great. Or I fail, which is also OK, because then I lose interest for a while.
Long story short, Football manager is a game where you take control of a specific team and basicaly you play the role of a manager. Setting up tactics, buying and selling players, playing matches. So you do everything that a real manager does.
You control the budget given to you, you scout for players, setting up tactics you are going to use in every game, you have to make shure your players are happy. You buy coaches, scouts, everything.
If you take a respectable club like Real Madrid the game is much easier then taking control of Šibenik.
You have know that if you control Šibenik you will probably never win a Champions cup, although in CM 01/02 (Championship manager is an earlier version of the game) Šibenik did won a Champions cup a couple of times, I played more than 20 seasons in a row then and it was much easier.
I got to know the game in 1999. and it was then called Championship manager. It was easier, less complex and with almost no graphic, just plain text.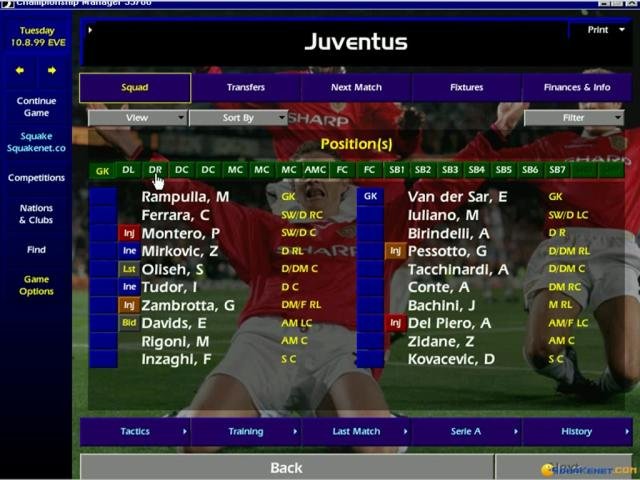 this is how it looked back then
You had to have a decent computer even then to run CM because of his large database. So the game was, even entirely textual, slow. Even then time consumption was large, but what the hell.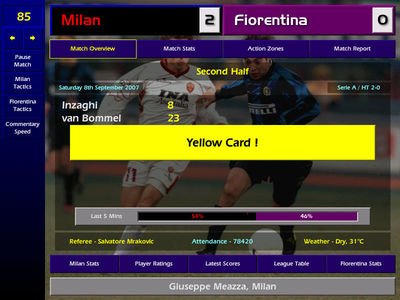 this is how it looked during the game
Later on as the computers got more powerfull the game evolved and a lot more function were addded. Like watching the game in 2D. Wooooow! I never thought that is possible back then. So after years playing a game looked like this.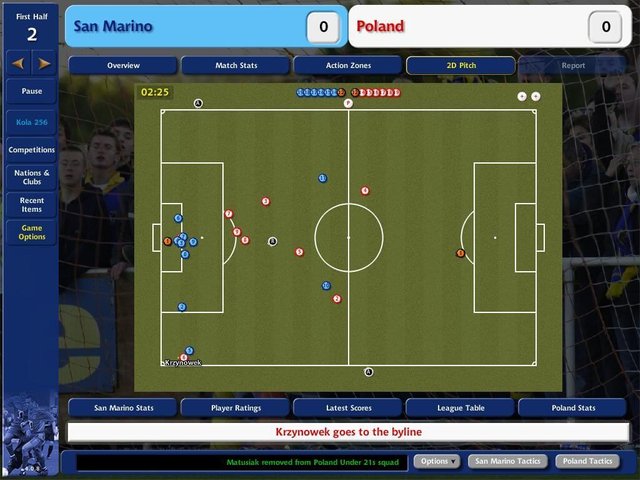 yeah, circles with a number on it, faboulous
And so we come to this day where everything looks pretty good, and the gameplay is hard. You have to spend more time setting up tactics, you need to talk to players, you need to handle press conferences, you have in game options and is all just pure fun.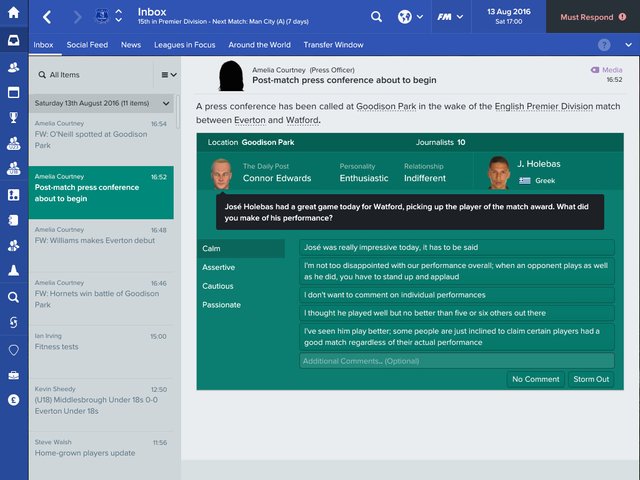 inbox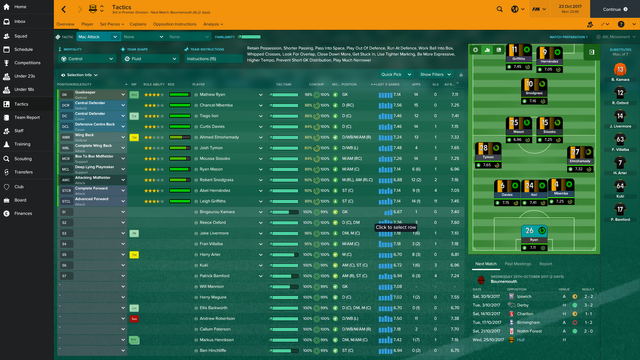 setting up tactics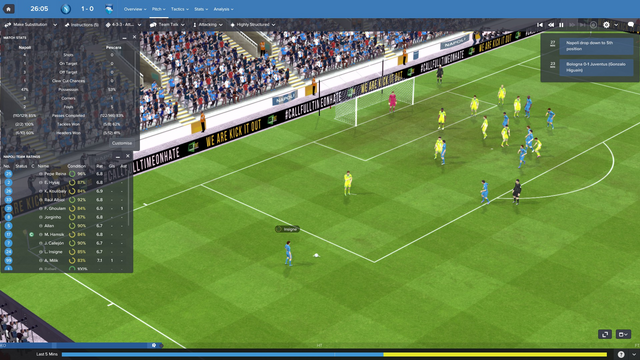 controling the game, just like a rela manager
When playing the game people often take one club and try to lead that club to glory. I had a couple of clubs I like to lead. Real Madrid, AC Milan and, of course, Šibenik. I play with those bigger clubs when a new version of the game is released to get a hang of it and then I switch to Šibenik. And that is all I play on my PC. Nothing else. Sometimes I like to play PES or FIFA but it's just not fun playing alone, so FM is my addiction.
I leave it alone from time to time, but I always come back to it and play it. I just love that game and I am not ashamed of it.
In my last save I decided not to play only with one club, but to build up a carriere as a manager. So I started in Šibenik, then went to manage Maribor, spent some time in Italy managin Udinese, Crotone, Palermo, Bari and finaly had a real chance in Malaga from where I ended up in West Ham, now finishing third in Premiership and have played the Euro cup final.
I also manage Croatian national team who recently ended up 4th in the World cup.
And the story continues while we wait for a cracked version of Football manager 2018.