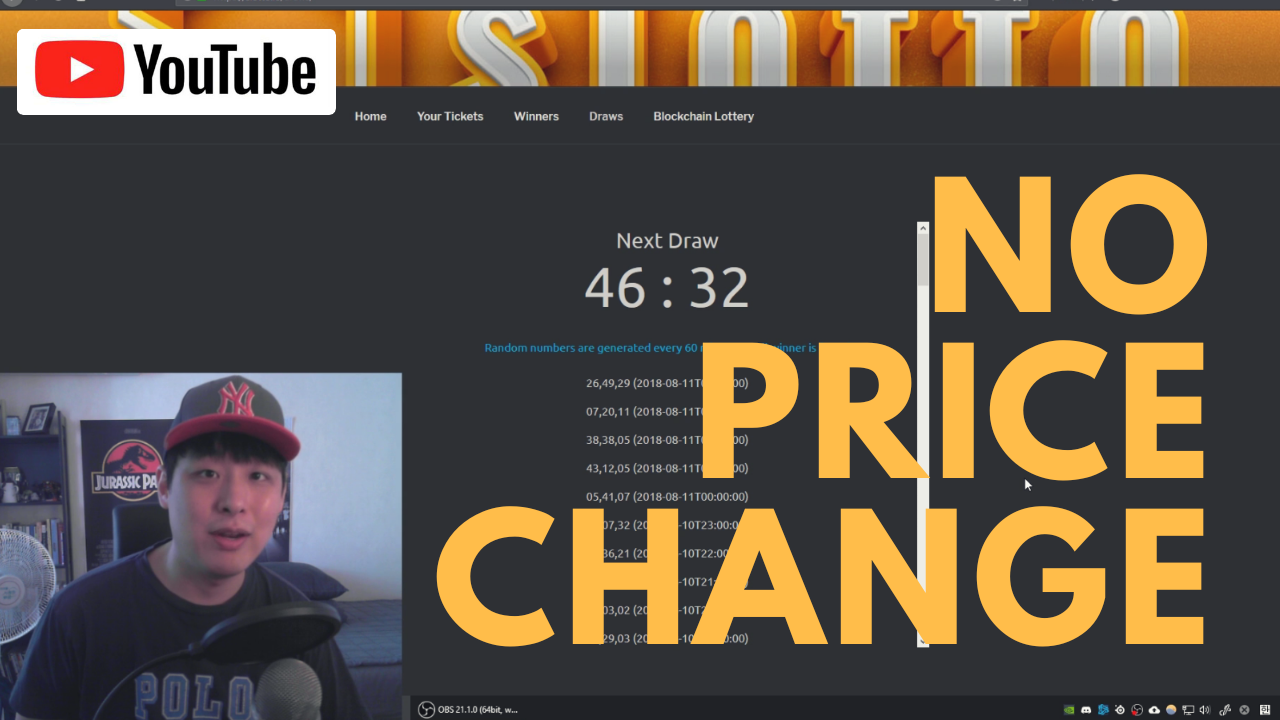 Thanks for all the feedback and cool ideas!
I can't do everything at once, but eventually your ideas will be implemented in one way or another.
No price change
The common feedback was 'price change is no good', so I won't do it. Instead, I'll have some other updates that'll make the game more consistent and exciting.
Weekly draws and bonuses
I believe the current countdown system is flawed because there's nothing to look forward to. The jackpot is a very small percentage (1 / 49 * 49 * 49), which makes the countdown almost meaningless.
For the next round, I plan to have a weekly event that you can look forward to, which will have small bonuses coupled with a live broadcast to show you the entire process.
The idea is you can play every week (if you wanted to), and while increasing your chances for the big pot, you can continuously look for a smaller pot with a higher percentage. Consequently, the big pot will snowball until there's a winner because it has a lower percentage. Hopefully you can play and have fun, but the excitement will continue to build until somebody hits the jackpot.
Nothing is changed for the current round
Everything I mentioned here is about the next round. I will not change something in the middle of a round. The only change possible is me speeding up the process so that we can move on.
We still have time until the next round, so pls don't hesitate to give me any comments/suggestions. Thanks.
---
Visit slotto.io | Win 100+ steem