How To Cash Grab
Bioshock Remastered?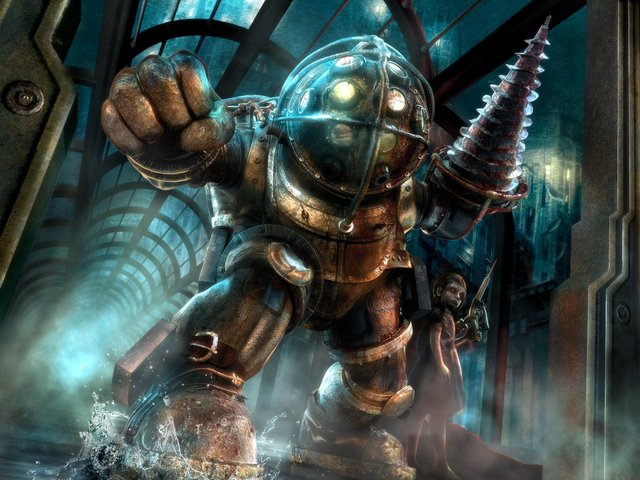 Source
---
When a big-name company rereleases a game as an HD remaster or something like it, I am always skeptical. Games like this are the reasons why
Plot:
This is exactly the same plot as the original. Nothing new whatsoever, despite the fact that this is a new product with a new price tag.
Mechanics
The mechanics have not changed, with the exception of some new bugs. This is an update of a 2009 game, but had no new settings or anything to make it more modern. There was a massive bug to do with mouse sensitivity. You had to go into an .ini file and paste a fix. This shouldn't be happening.
Graphics:
They are better, but not a lot better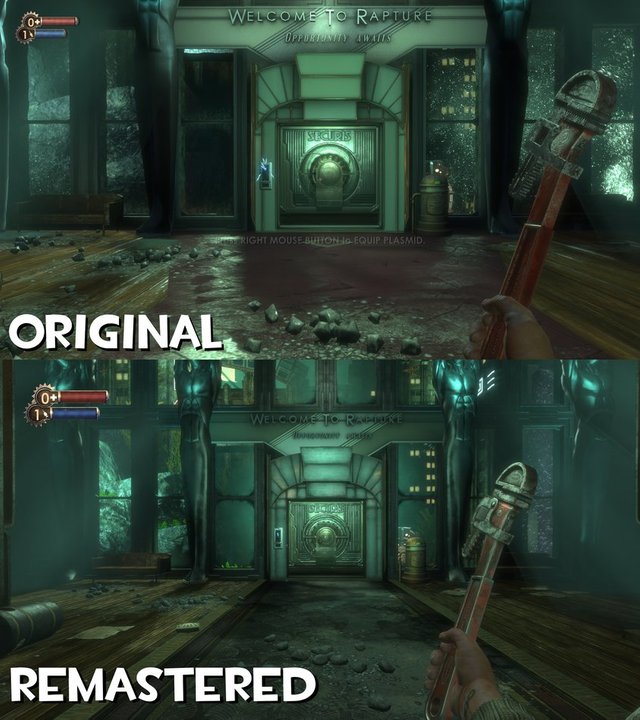 Source
The only thing I can see is that they jacked the FoV through the roof, and maybe changed a few textures. This is an absolute joke.
Review: 1/10
I am not rating the game as a plot or anything of the sort. This is an absolute disaster. Nothing new that couldn't have been fixed with mods, and an embarrassing bug that had no place considering how little work was done to make this product. And they charged for it!