This one is for all the gamers out there! Are you playing games like Call of Duty, DOTA2, Counter Strike: Global Offense, etc. just for fun? Not anymore, get PAID for that! Do what you do for fun, and you can make it your job with Gilgam.es!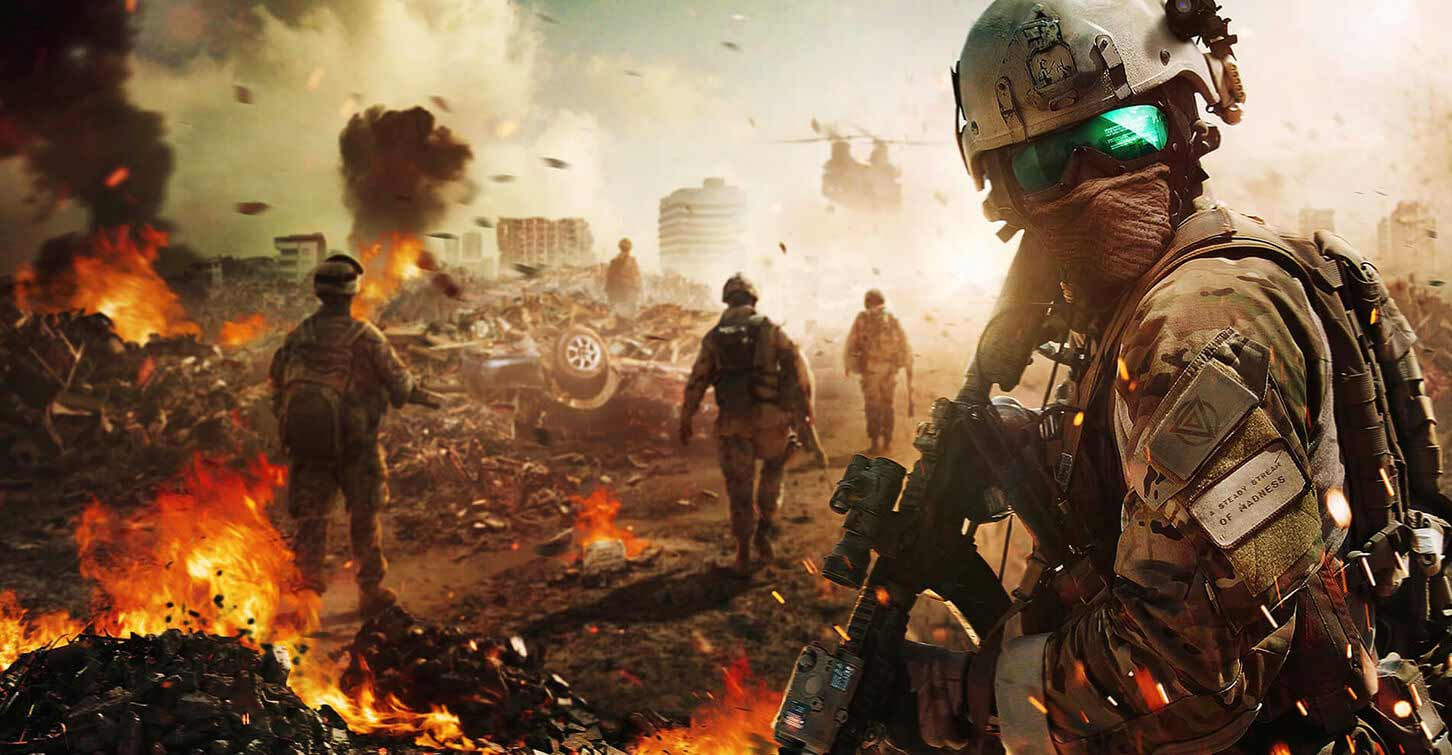 It is a platform supervised by their own artificial intelligence that allows teams and individuals to compete against each other in popular eSport gaming titles like Call Of Duty, Counter Strike: Global Offense, etc. and in return, prize them with money for their skills.
Their Platform.
Here are the basic features that their platform will offer:
Security Of Players- To prevent any type of cheating including in-game cheating, they're planning on implementing their AI with strict KYC software monitoring.
Financial Decentralization- All the financial transactions will be conducted by smart contracts on the Ethereum blockchain which will eliminate the chance of financial cheating.
Automated Filtering- Their AI will analyze the outcome of the matches and determine the result of the games. Then the players may accept the outcome or place their complaints.
-Client based app-filtering.
-AI based match filtering.
-KYC based user filtering.
Electron Client- Their platform will be divided into different regions to distribute the network load and to keep the pings low. Their planned regions are Asia, Australia, Europe, North America and South America.
How Will It Work?

Their tokens will also be used for ranking rewards, vetoing debated match results, organizing private tournaments, betting events, jackpots, buying/selling inventories, referral rewards.
Their Target Market.
E-sports like any other sport engages the people and creates active communities of titles.
They are not only targeting the players but the game publishers too. You may have noticed an increase in the content creation of gaming specifically on Youtube, Twitch, etc recently. These game publishers approach these (Youtube/Twitch) gaming sensations to market their products, and it turns out to be the most cost-effective way to increase their exposure which brings more players to their games.
Gilgam.es aims to increase this engagement exponentially.
With North America and Europe leading the pack and rapidly investing in this field, the global e-Sport market generated 748 million dollars in 2015, is expected to grow over 1.5 billion dollars by 2018.
If you believe in the project and feel like it has some great potential, then you can still get your hands on these tokens before it hits the exchanges!
Their initial coin offering had already started on 06/20/17, but it is still going on for one week until 07/20/17.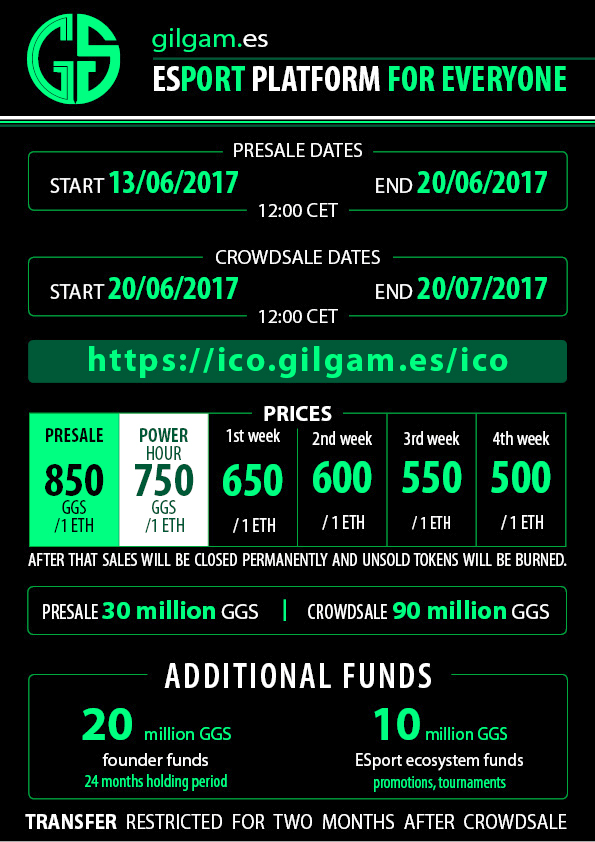 Funding Structure:
15%- General and Administrative
50%- Tech Development and UI
20%- Sales and Marketing
5%- Legal
10%- Misc. and Reserves
You can check out their website for more info -->https://ico.gilgam.es/
For in-depth details on the project, check out their whitepaper-->https://ico.gilgam.es/whitepaper/Gilgam.es.whitepaper.pdf
As a previous gamer, who doesn't play as much video games as I used to when I was in my puberty, I feel like this project can take gaming to the next level and bring back those lost Call of Duty pros! Looking forward to it!
Website Asia
Twitter
Facebook
Slack