I'm not gonna lie, I did NOT finish this game and I think that the people who can finish it are a completely different type of gamer than I am. Is this the most difficult game on the planet? I don't know but it is damn near impossible.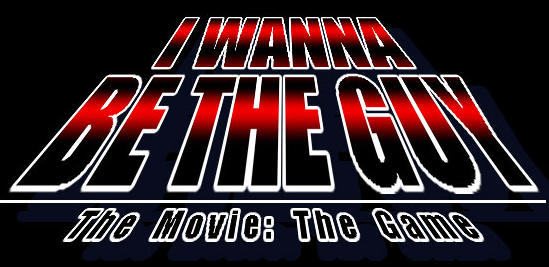 source
I remember back to the days of NES. A time when you weren't really supposed to be able to beat every game you played. For me I think Ghosts & Goblins was the first truly difficult game I encountered and I honestly don't remember if I defeated it or not - probably not. Anyway, I'm saying that these days they have very specific ways of determining if games are "too difficult" and I honestly believe that I Wanna Be The Guy was intentionally released to be damn near impossible and see if anyone cared to take it on.
As it turns out a lot of people were willing to take it on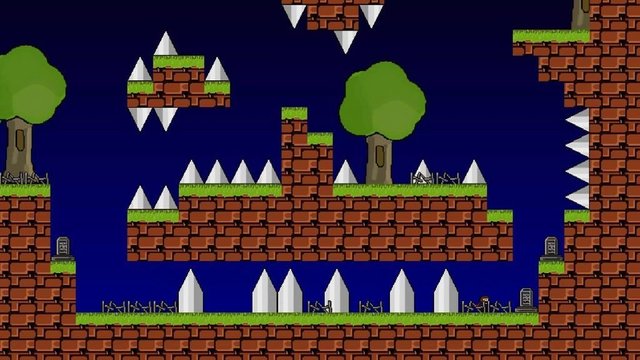 source
The level above is the first time that i really was like "they can't be serious" about the difficulty and this is pretty early on in the game. The timing and placement of your jumps has to be EXACTLY right and if that wasn't difficult enough, bats or demons come flying at your at certain points so rapidly that I can't imagine anyone that could react that quickly unless they had already been there.
The Twitch channels of this game are boring because the players are lying and saying that this is their first time playing the game and it clearly is not. here is what a true first time playing looks like and I want you to keep in mind that the guy has the game on its easiest setting and that is why he has a pink bow in his hair. Skip ahead to 55 seconds for gameplay.
I had played this game for a bit as kind of a dare from a friend. It is insanely difficult and requires a tremendous amount of patience. If you don't die at least a hundred times in the first 10 minutes, you are lying. There are some great videos out there where professional gamers who had never played or even seen the game do a "fresh run"
They start out laughing about how hard it is and as the video goes on they slowly go insane. These confident players with pinpoint accuracy in other games are shouting at the screen and throwing things.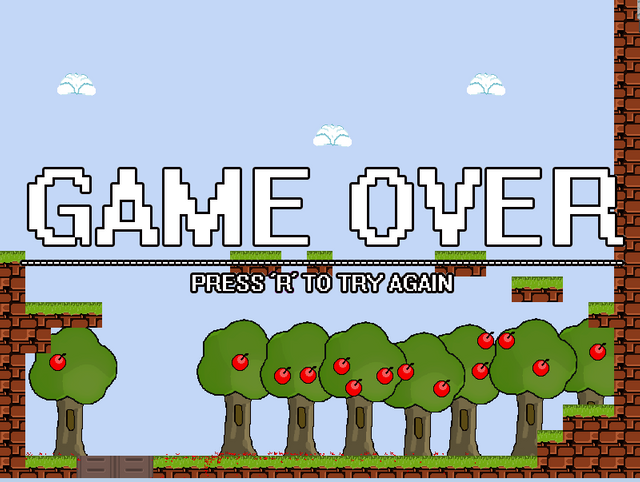 source
I can't really recommend this game unless you really want to torture yourself because seriously, it is ridiculously difficult. It is also amazing to me that Kayin, the developer, didn't get sued because many of the levels take their graphics and sound directly from other games. I mean it is obvious the background was simply lifted from another game. IWBTG is now open-source because for some extremely hardcore gamers out there who don't care about their sanity wanted even harder levels. There are also a few speed runs out there where the person playing didn't die at all, which is a level of supreme dedication that I can't even fathom.
I don't recommend playing this game, i recommend you watch some videos of it because good gravy this game is impossible.
rating intentionally withheld