Don't get me wrong; i like a challenge. However, i kind of have to draw the line at a game where you will die near 50 times making it through the very first stage. Cuphead needs a difficulty selection like a crackhead needs crack. It doesn't have one though and this is the reason why I will likely not play this game for much longer.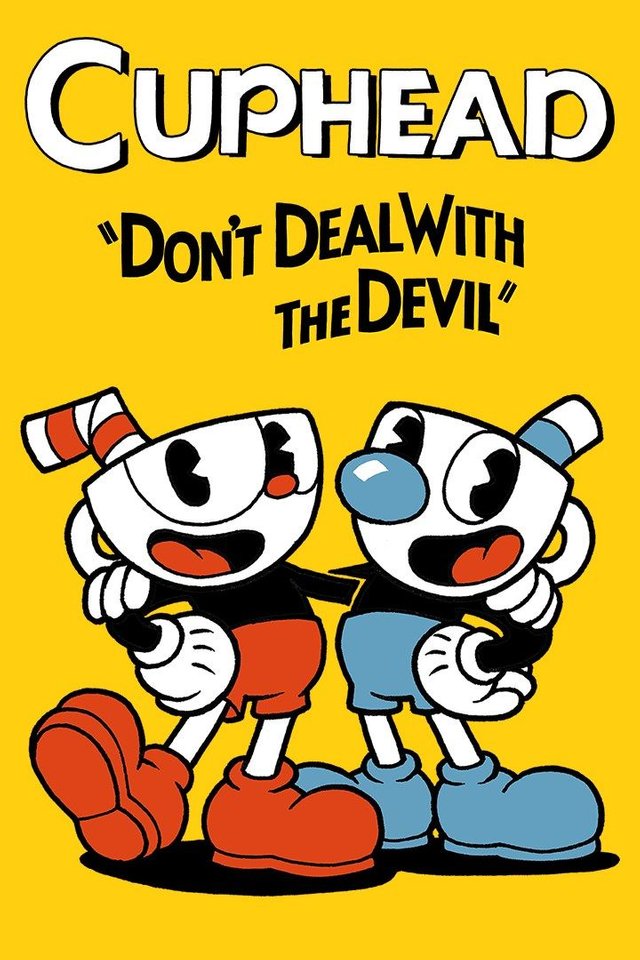 source
Everything about this game is incredible. The graphics are a throwback to early 20th century cartoons and all the characters and the settings are just brilliantly drawn. From the moment you start playing it is just an amazing graphical experience that actually isn't terribly demanding on your system. I can quite easily play it on the highest settings on my mid-range laptop which is far from a gaming rig.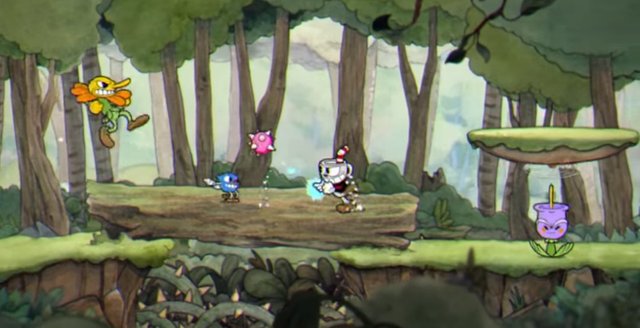 source
From the very start it is apparent that this game is going to involve a level of difficulty very few are prepared to face. There are things coming at you from all angles and a mere touch from any 3 things means you lose. You can continue as many times as you want (thankfully) and you can go ahead and plan on doing a LOT of that.
The levels seem to be a 50/50 split between platformer and flying shooter and each of the levels have some element of checkpoints. The boss battles take place on their own levels for the most part so at least we have that going for us. The problem is the bosses are ludicrously difficult.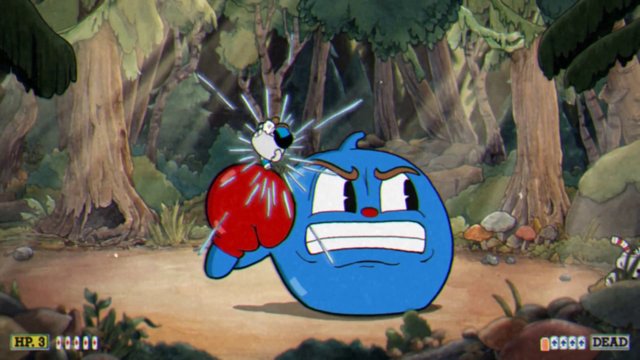 source
This is the very first boss, he has 3 separate "stages" and I think I had to try around 30 or 40 times before I defeated him. It is presented the way that I would imagine a boxing match from the 50's would have played out and it is a lot of fun. It is just too stinkin' difficult because if you make one wrong move you can end up trapped in a corner for an unblockable punch.
I know there are a lot of people out there that can appreciate really difficult games like this but I think that the average gamer is likely going to side with me on this one - there are very few people with the patience and time to get through this. If you are one of the people out there that managed to get all the way through then i tip my hat that I don't wear to you my friend - you are a god among gaming mortals.
For me, i sincerely hope that there is a patch coming out that will allow a slightly lower level of impossibility. As it stands now, I think this will remain in my Steam (the other one) library underplayed for quite some time. This game is really cheap at around $10, so if you feel you are up to the challenge I say "go for it!"
rating intentionally withheld because I haven't completed enough of it to have a real opinion