New TULIP Mania Game Starts This Friday!
It seems like a long time since the first TULIP Mania Game finished. The ADDAX game has been going well, with healthy profits, but that too will close on Monday. So, as one game closes so another one starts!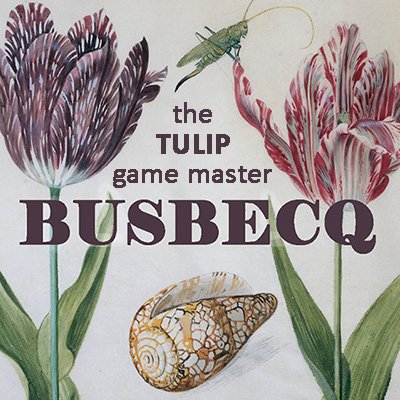 There will be some changes to the TULIP game rules, so please read below. The two biggest changes are that this game will be calculated on a cash basis rather than ABV, and that it will last just 15 days. The reason for making it shorter is so that it does not overlap with Steemfest4, as I just may not have the time to monitor the game and post updates.
Conceptually, I wish to see what happens if we do not place a low limit on the tokens distributed. By setting a fixed distribution of price-points, that also defines the number of tokens available. By freeing up the Dutch auction, we shall have a better sense of the level of interest from the players.
There is also the issue of too many TULIP tokens hanging around from the previous game. Whether to include them or exclude them from the ABV calculations for the new game is a problem I do not wish to juggle with on a daily basis. Hence the move towards calculating a running cash total with daily buy-backs. All of this is explained in more detail below.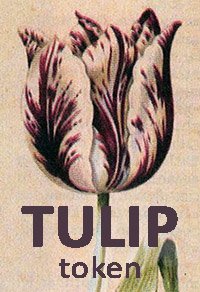 The Start
The new TULIP Mania Game will start on Friday 18 October, 2019, at 02:00 UTC.
The game will last 15 whole days so will finish at 02:00 UTC on Saturday 2 November.
The distribution will be flat, with 10,000 TULIP tokens at each price-point, starting at 1 STEEM cent and rising in steps of 1 cent.
The Dutch Auction at the start will continue until 100,000 tokens are sold. This means this could go on for a few hours, giving everybody a chance to start with some bargain coins. I shall post comment updates about progress made and when the auction phase is completed.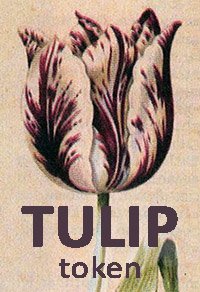 The Trading Game
Unlike previous trading games, this round of the TULIP game will distribute profits during the game and not at the end.
This change is really to see if we can flush out a lot of TULIP tokens still hanging around from the previous game. These can distort the ABV and the amount of cash paid out at the end. So, this game will be done on a cash basis, meaning that along with an estimate of the ABV, every day will see the publication of money in and money out.
At the end of the game, there should be more money having gone out than coming in from token sales - that will be the fund's profit for this round of TULIPs.
Every day, @Busbecq will create a buy-back order at that day's ABV. It is then up to players whether to sell their tokens or not. If such an order is not fully triggered by the next day, it shall remain an open order till the end of the game.
There will be no final payout!
There, of course, will be a buy-back order placed on the final day, but it may not have enough tokens to pay every token-holder. You may need to look at any buy-back open orders still on the market. So it is up to the players to have a strategy and most should be making a decent profit.
To add some further interest to the playing strategy, there will also be some prizes offered this time. The top TULIP token-holders at the final whistle shall receive prizes in STEEMP in exchange for transfering their tokens back to the game master account @Busbecq. These prizes will be announced on Day 2 once we have seen how large the fund is for this game.
As always, our aim is that the total money going out at the end should be higher than that coming in at the start. This is just a different way of distributing such profits and also requires looking daily at the TULIP market.
So, every day, @Busbecq will publish an estimate of the ABV plus a cash update of monies coming in and going out.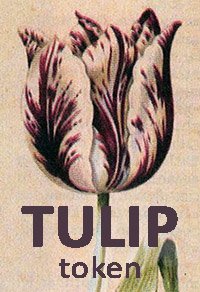 The End Game
As I said, there will be no final distribution of profits as has been done in previous games. Such distributions will be done on a daily basis instead. There will, of course, be a distribution on the final day but by that time it will consist of whatever funds are left in the game.
Note that once the official TULIP game ends, players can obviously carry on trading if they have tokens left over. There are also a lot of TULIP tokens from the previous game, so those players may suddenly wake up and participate.
Once our TULIP game funds have been distributed, we shall erect some token sell-walls just to stop the market being disrupted during its resting phase.
Any questions, please ask.
I am also sending out comments with small upvotes both to announce the new game to previous and to see how many token-holders are still alive and kicking and should be selling their tokens.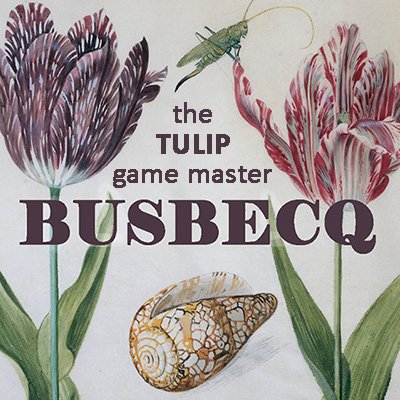 ---
---
Building Steem's Fintech

[BUY MAXUV] - [READ MAXUV]

[BUY MAPR] - [READ MAP REWARDER]

[BUY MAPXV] - [READ MAPXV]

Plus Some Serious Funtech

ONECENT: The First Strategic Token Investment Game (STIG)