Warning!! The post has a lot of GOT spoilers!!
Another reveal that most fans have received with mixed feelings would be Jon Snows relationship with his aunt Danaerys, truth be told, it's perfectly normal and is even standard practice for a Targaryen to wed his relative, it's a practice all Valyrians adopted to keep their magic bloodline strong and it continued even after they conquered Westeros, although this practice caused trouble with the religious in Westeros and led to a massive uprising by the Faith Militants, under the reign of king Jaehaerys I Targaryen they made a truce with the Faith Militants, hence his name "the conciliator", and they agreed to exclude the Targaryens from their mainstream beliefs and practices.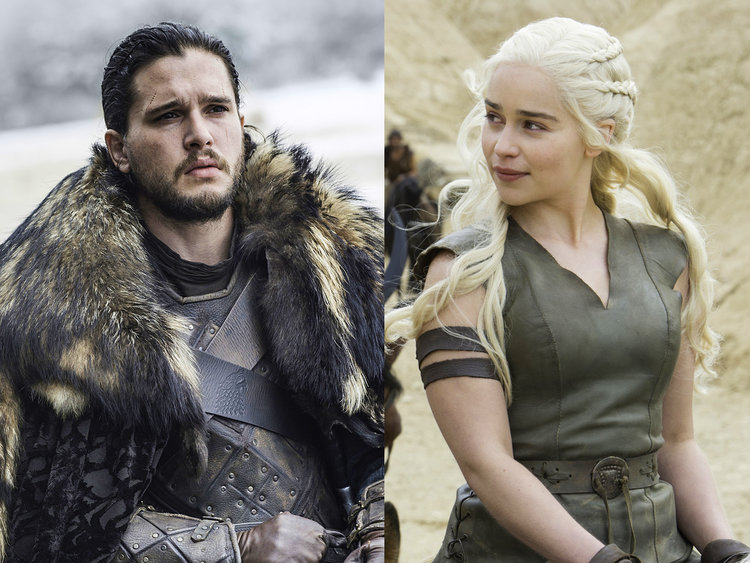 So the only ones that should find this awkward would be Daenerys and Jon themselves, and the honorable Jon might have a hard time dealing with the fact that he's bedding his Aunt, but even if he's able to reconcile this fact, there's still a big problem.
Jon Snow has a stronger claim to the throne than Daenerys, even though she's the daughter of the King, the children of the Kings first child has a stronger claim than the subsequent children of the King, and Jon is the child of the Kings first Son, so will Jon Snow forfeit the throne out of love and let Danny rule?
If that's the case, she would be the third woman to sit on the Iron throne, the first was Rhaenyra Targaryen who was declared heir by her father Viserys I Targaryen, in a way she never really did rule Westeros though, hence her name the Half-Year Queen, during the infamous Targaryen Civil War known as the "Dance of the Dragons", Aegon II Targaryen usurped the throne. The second woman atop the throne would be the Cersei Lannister, who we are all familiar with.