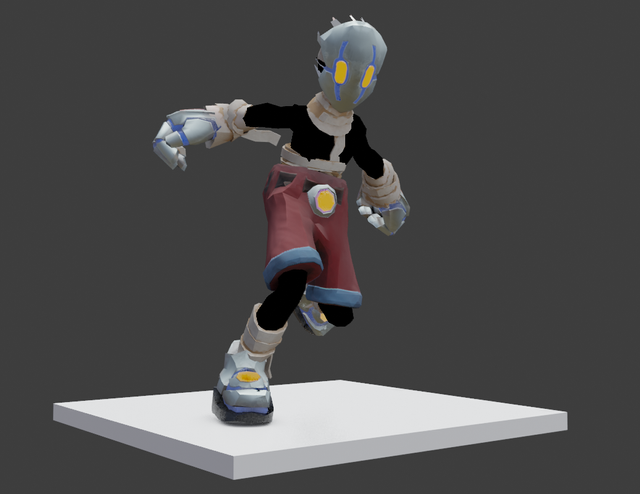 We teased this in our last post but here's a full picture of the character model. This is our first time using a freelancer and we are pretty happy with the result. Bento Cesar (gostbento) created the model/textures/rig and did some starter animating for us.
We are now playing around with it in Blender. Putting on some polish and working on learning Blender's animation system. So we'll continue to update this guy going forward. But thought it'd be cool to show the full model.
What do you think so far?