Must TRY this app #1 Catchu is a fun cat collector app for everyone. Place items and watch cats play!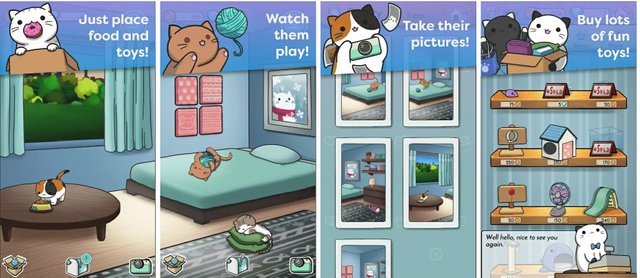 Immerse yourself in a world full of cute cats!
How to Play Catchu:
• SImply attract cats to your room with food and toys!
• Every cat is unique! Watch how they interact with different toys!
• Some cats damage toys faster than others. Make sure your toys are in great condition for the cats by fixing them when they're broken!
• Don't forget to refill the food when it runs out!
Features:
• Take their pictures and view them in the gallery. Share your cat pics with friends!
•Keep track of all the cats you've encountered in the Album.
• After each visit, cats will leave behind a gift for you to purchase even more exciting toys!
• Bond with cats over time! You might learn about their mysterious pasts...
• Catchu is free to play!
• Many more exciting features are coming...
• more cats and toys
• expansions
• cloud storage
https://play.google.com/store/apps/details?id=com.CatchuLabs.Catchu
...