World of Warcraft: how many people want to join the Pirates of blood sails? 魔兽世界:有几个人想加入血帆海盗?
Booty Bay is located in the valley of thorns and the sea place here, surrounded by mountains on three sides, forming a natural barrier to Stranglethorn Booty Bay Road is a carved out of the mountain tunnel, the tunnel with planks is neat, dry and comfortable, warm wind blowing from the other side of the sea tunnel. This way, for busy adventurers have to say is a rare pleasure.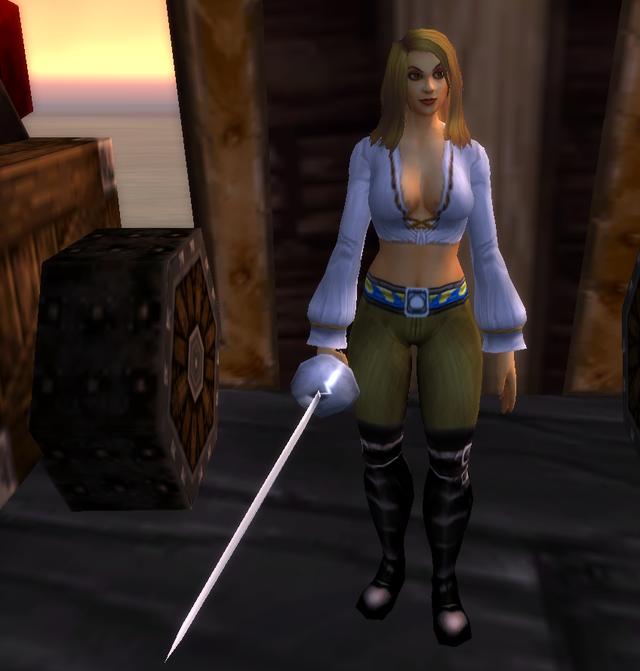 In the horseshoe shaped Bay, the mountain is built up with wooden houses. People from different camps and races come in and out in some houses. There are gambling, trading goods and hired killers. Here, as long as you can afford money, everything is there.
The control is the black water Pirates of the goblin. In their eyes, there are no good or evil, no right or wrong, some are just interests. They put the large amount of money and property they have to get here to trade, so the Tibetan treasure Bay is named after that.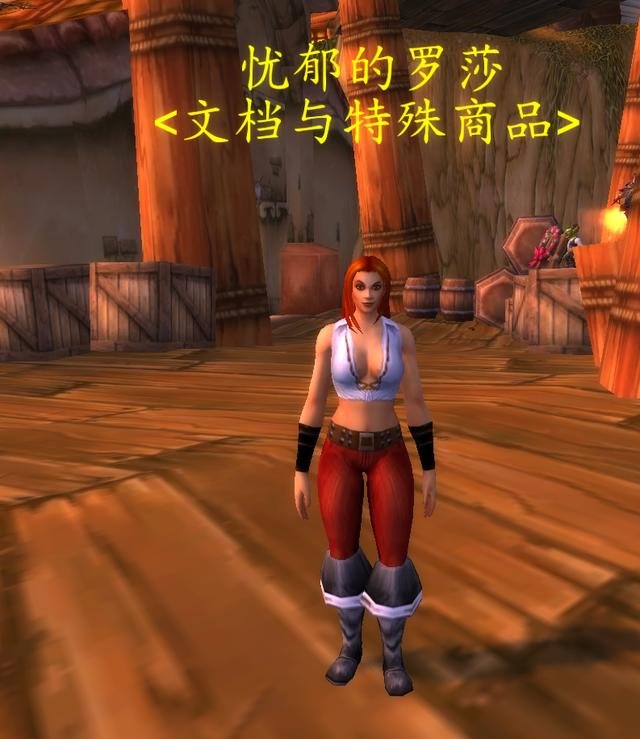 Adventurers have received to the pirates rivals Bloodsail undercover at, here, adventurers through hardships from a seaman has been promoted to captain recruits, but the pirates there asked adventurers to unwarranted charges were his Bloodsail to cut its power, when back to find Black Pirate Booty Bay the report on the situation, Bloodsail know in advance the attack deception.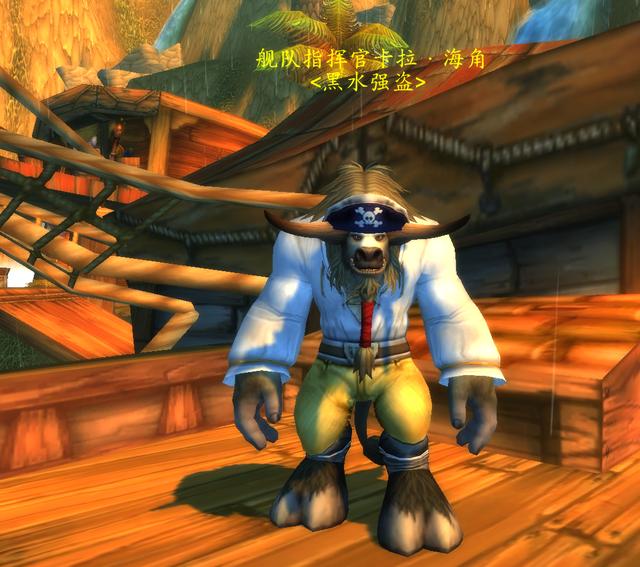 The adventurer's help, Bloodsail was repulsed, at the same time, the pirates head Weijiazi requirements adventure alone to kill the corsair Bloodsail leader Phil Helen, but at this moment, treasure bay to the pirate ship artillery fire......
In the end, the Pirates of the black water were a bit of a conscience and picked up a comatose adventurer on the sea.
If the task can be chosen to be the captain of the sails, the captain of the pirate will attack the bay of Tibet, and the adventurers will be willing to accept it.
藏宝海湾坐落于荆棘谷与大海相接的地方,这里三面环山,形成了一个天然的屏障,荆棘谷通往藏宝海湾的道路是一条从山里开凿出来的隧道,隧道里用木板铺设整齐,显得干燥舒适,温暖的海风从隧道另一边吹了过来,这对于忙于赶路的冒险者不得不说是一种难得的享受。
马蹄形的海湾里依山建满了木质的房屋,不同阵营、不同种族的人在些房屋里进进出出,有赌博的,有买卖物品的,也有雇佣杀手的,在这里,只要你出得起钱,什么都有......
控制这里的是地精的黑水海盗,在他们眼里,没有善恶、没有对错有的只是利益,他们把抢来的大量财物都放在这里交易,藏宝海湾因此而得名。
冒险者会接到前往黑水海盗死敌血帆海盗处卧底,在这里,冒险者历经艰辛从一个新兵水手一直被提升为船长,但是黑水海盗那边要求冒险者以莫须有的罪名处死自己手下的血帆海盗来消减其力量,当回到藏宝海湾找黑水海盗首领汇报情况时,血帆海盗知道自己受骗提前发起了进攻。
在冒险者的帮助下,血帆海盗被击退了,同时,黑水海盗首领里维加兹要求冒险者孤身前往海盗船击杀血帆海盗首领菲尔拉伦,但是就在这时,藏宝海湾火炮向这艘海盗船一起开火......
最后黑水海盗还算有点良心,在海面上捞起了昏迷的冒险者。
要是任务可以选择做血帆海盗的船长进攻藏宝海湾就好了,相信冒险者们一定会乐于接受的。