Good day co-steemians!
Today I'll be sharing to you my one of my recent activities related to my game Pokemon Go! Enjoy reading my post and don't forget to leave comments and if you're one of the lost Pokemon Go players or in hiatus mode, come join us and feel the hype of gym raid battles!
The Great News!
For the third time, my account in the application Pokemon Go with the in game name of "toooooonyyyeeewww" received an exclusive raid pass which showcases the legendary pokemon "Mewtwo". Yes, you've read it right, its my third time to receive an exclusive raid pass. What's new in here is that my girlfriend @kneelyrac with in-game name "therylkawaii" finally got her first invitation for the exclusive raid of the said legendary pokemon.
Also, my alternate account under the banner of team Mystic with in game name "GahiDiliHiwi" also received an invitation. One more thing, my friend Kevin Avila who is not here in Iligan City, two of his multiple accounts received an invitation despite of him staying in Makati City at the moment. To settle the issues for the invitation he received, we agreed to have his account logged on to one of my borrowed smartphone from my friend @jenpotgb and my other playmates Nilo. All in all, Caryl and I were handling five accounts. The raid was scheduled February 11, 2018 at exactly 5:00 PM up to 5:45 PM at the Miguel Sheker Park, Tibanga, Iligan City.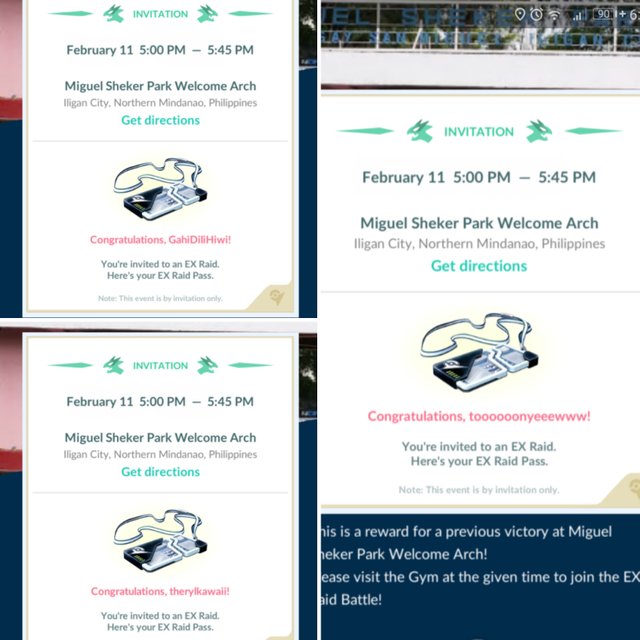 The Judgement day
Handling multiple accounts for the exclusive raid was never that easy for it would require as a couple of smartphones. With this problem, we came late and that got me nervous. Luckily, when we arrived at the location, we realized that around 70-80 accounts also received an invitation for the exclusive raid which would mean that there would be several rounds of raids because a single lobby for each raid would only constitute a maximum of twenty (20) players.
When we were having the game, Kevin's other account was having in game problems which resulted of it not having the chance to participate on the raid battle. This made me nervous which lead me to have my legendary Pokemon Mewtwo in my account "GahiDiliHiwi" to flee. The rest of my accounts including Caryl's got the pokemon Mewtwo. It took me around 5 minutes to realize that the Mewtwo that fled has a Combat Power (CP) of 2270. Knowing that the Combat Power of the 100% IV (Individual Values) Mewtwo is 2275. This made me sad but @kneelyrac cheered me up because I still got the other Mewtwo's in my other accounts as well as hers.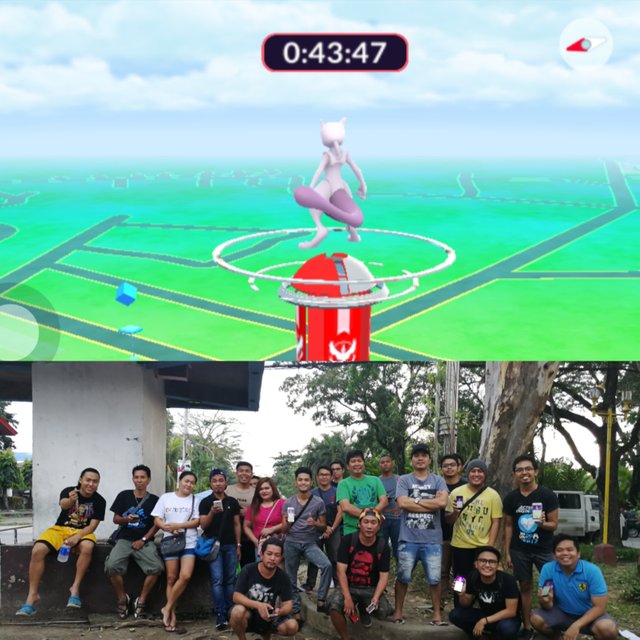 After the raid battle was the socializing part of the Pokemon Go community. We met a lot of new players as well as our enemies in-game. Nevertheless, we still got the chance to talk and share experiences related to the game. It's so warming to see a lot of players are still actively participating in such events in-game despite the fact that Iligan City is on a remote location which would mean that Niantic; the company that owns Pokemon Go would not usually include us of their major events and promotions.
The Twist!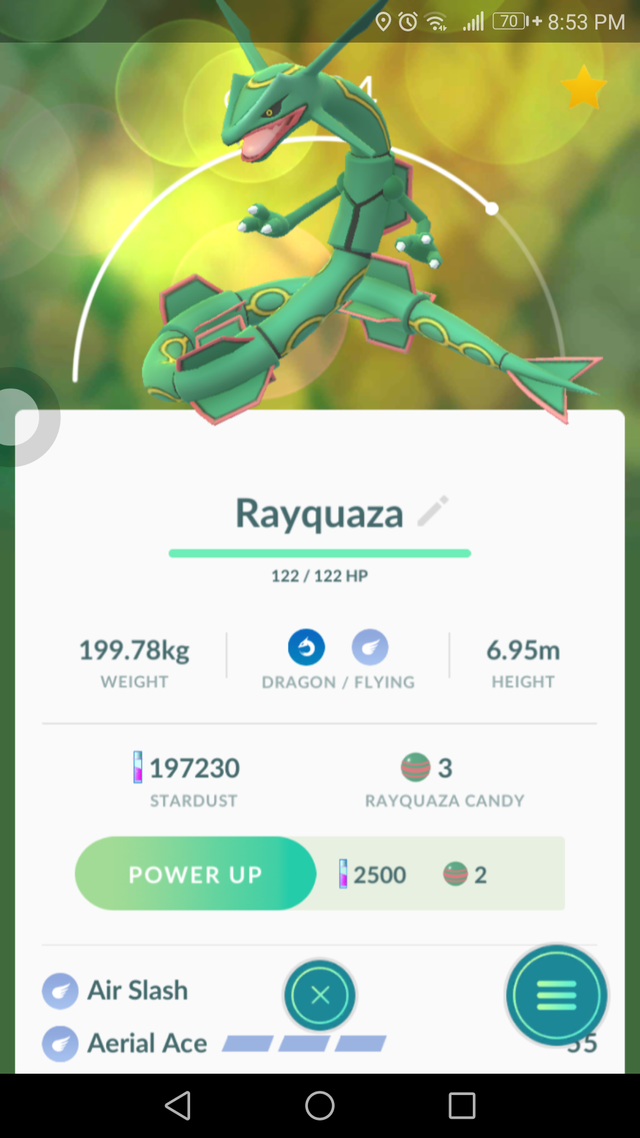 Just when I thought that my day would end gloomy because of the loss of the high IV Mewtwo, the newly released legendary Pokemon Rayquaza, appeared on one of the gyms in the city proper of Iligan City as a raid boss. I immediately informed my playmate circle and raided it. I was lucky that I was able to catch the legendary Pokemon Rayquaza. In the end, I still managed to keep a smiling face and decided to raid more Pokemon boss for me to have the slightest chance to be invited again for an exclusive legendary raid.