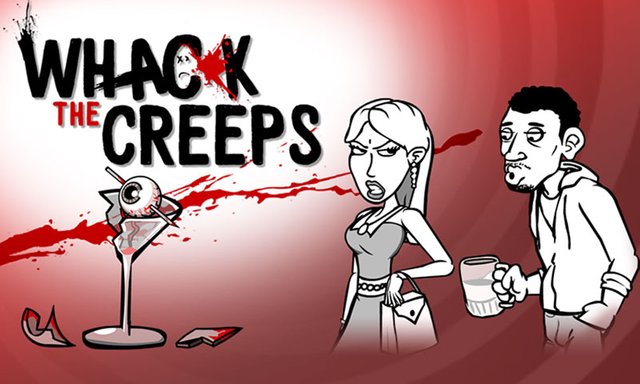 After two very successful cartoon violence games (Whack Your Neighbour and Whack the Burglars) featuring our main character - Patrick, we thought we would create a new female character, Patrick's girlfriend Lisa and give players a fresh look at violence delivered through the eyes of a badass girl who knows how to handle herself in a creepy and tricky situation in Whack the Creeps - a free game we developed to play online!
Sexual harassment and creepy guys can be quiet a common occurrence, especially in bars and throughout a woman's life in general, my wife has had to put up with a lot of creeps in her time, in and out of work. But women are too often painted as weak and useless, and sure many times they can be weak against an physically over powering man or group but that doesn't mean women are snowflakes and can't learn how to handle themselves to reduce risk against creeps. This game was designed to paint women in a new light and show how they can be brutal against creepy guys when trained effectively!
Lisa is arguably just as brutal as our main protagonist Patrick (so much so she is the main feature of our next game Whack the Serial Killer!). Using many different objects around a typical bar scene, Lisa disposes of two creepy guys he think it's ok to harass her. She handles these guys all by herself whilst Patrick is completely unaware for most of the game.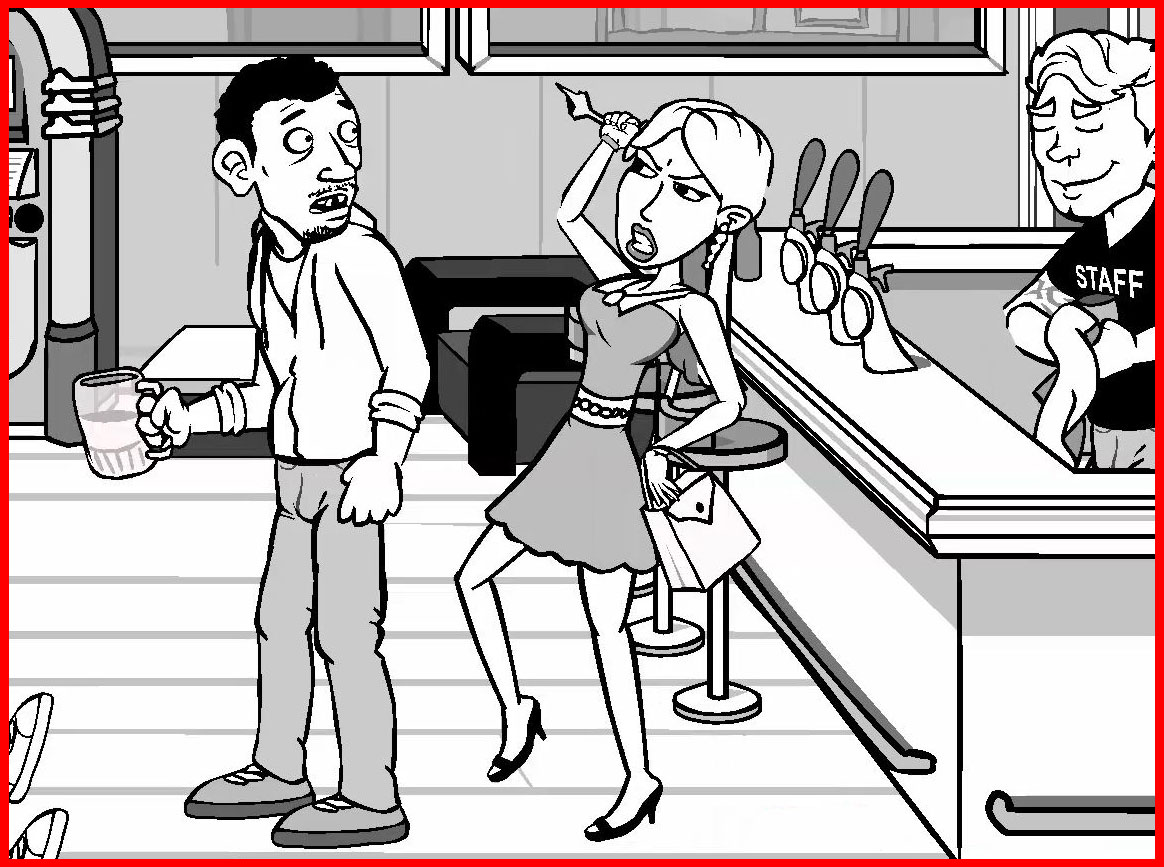 Lisa's Top 5 Kills
(5) Snooker Cues: Thrown as a javelin through one creeps throat, other one gets Bruce Lee'd
(4) Umbrella: through the stomach of one creep, into the mouth and through the head of the other.
(3) Jokers Magic Trick: Pencil through the eye of one of the creeps
(2) Roof Top: One creep is kicked from the rooftop bar, ends up impaled on a fence outside
(1) Concealed Shoe Blade: Round house slice kick to one creeps throat, other gets kicked right in the nutts with the shoe blade!
We have actually had a fair few girls play the game too showing it's not just guys that enjoy some good old fashion bloody violence once in a while. Take a look at a list of the girl Youtubers who enjoyed the game below!
iHasCupquake
Ahmet Aga
Girls Play
SammiiCake Gaming
Bowlingotter
CherryRsR
AyChristeneGames