^ VOTE TO WIN A PRIZE! ^
RESTEEM FOR JACKPOT ENTRY!
Multiple ways to Win
see game rules below


---
GAME RULES:
Upvote this post to enter for main prizes.
Placement in order of highest value upvote.
No Comment/Resteem required.
You CAN use minnowbooster and randowhale to win upvote placement.
You CAN use minnowsupport to win upvote placement for @'discord_name'.
You CAN use multiple accounts for upvote placement.
Steemvoter Friendly, AutoVote Allowed
Announcements of winners will be made after each game ends.
You will gain your prizes after each announcement is made public.
RESTEEM JACKPOT RULES:
RESTEEM Jackpot requires comment, 30+ Reputation, 50+ followers.
RESTEEM Jackpot comment must include play number #1~1000.
A random number is generated for each game played #0~1000.
When a 0 is rolled the RESTEEM Jackpot goes to a random voter outside the Top10. (rare)
Jackpot value only increases after a game has ended (after payout).
100% of RESTEEM Jackpot value rolls over through each game until someone wins.
You CANNOT use multiple accounts for RESTEEM Jackpot.
GAME PRIZES:
100% of Steem Dollars paid back to players
55% to 1st place
20% to 2nd place
10% to random in Top10
10% to RESTEEM Jackpot
5% to 1 random voter outside Top10
10 RESTEEM Jackpot entries from minnows upvoted at game end
Mystery Prize: upvote a RESTEEM Jackpot entry for a chance to win!
75% of Prizes are non-random for 1st/2nd place.
25% of Prizes are random to give minnows a chance.
Random Numbers always generated using Random.org
---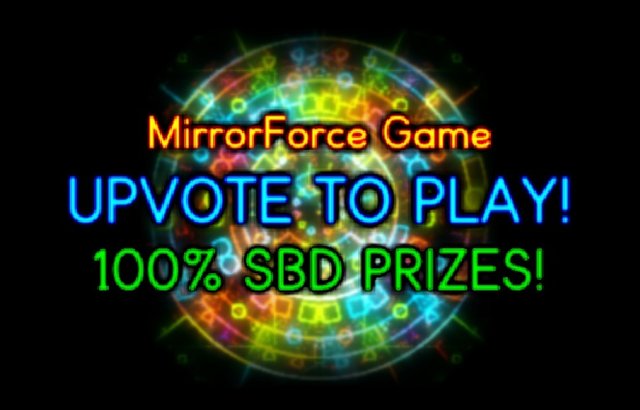 ---
Remember to comment for your RESTEEM Jackpot entry!
ex: "RESTEEM - 125" for an entry that wins on #125 winning number
upvote other RESTEEM Jackpot entries for a chance at the mystery prize