New TULIP Mania Token Game - Start Date Announcement - 888 - 250 Free TULIPs Contest 4 [CONTEST CLOSED]
The most important thing today is that I have decided on the start time and date for the new TULIP Mania Game.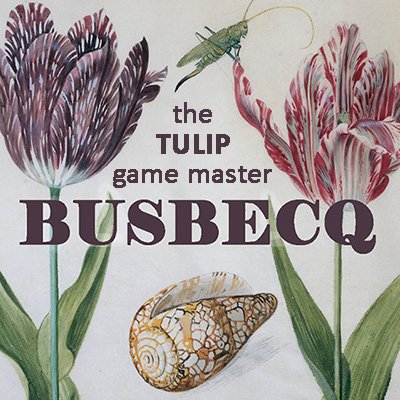 The first phase of the TULIP Mania Game will start at 13:00 UTC on the 8th August 2019.
This first phase will last 24 hours, giving everybody the chance to look at the TULIP market, understand the rules and then decide whether to leave an open order or come back for the last couple of hours. After the first 24 hours, the game shall proceed in the same way as our other games and the game master @Busbecq will not interfere with the trading and game play.
The complete rules will be published about 12 hours before the game starts.
Please make a note of what time and day that is in your country.
Just as examples, 13:00 UTC is 1 PM in much of Central Europe, but 2 PM in the UK, and 9 AM EST.
Here, my local time will be 8 PM, so the game will start on the 8th hour of the 8th day of the 8th month = 888.
Let's hope everyone is lucky!
---
Let me just tag our TULIP game promoters, just in case I don't get round to leaving each one of them a post comment. They are: @rentmoney, @eturnerx, @ecoinstar, @abrockman, @paul.atreides, @olivia08, @mobi72, @emergehealthier, @fredkese and @g10a.
A big thank-you to everyone who has helped out in spreading these TULIP tokens far and wide. I hope it will create a vibrant start on Thursday. Those of you reading this may even be able to get a few more TULIP tokens by looking at these various promotions.
A gentle reminder to promoters that it would probably be best if all tokens given out will be done by the end of Phase One of the TULIP Game, meaning by some time on Friday. This is not critical but once people realise how much the tokens are actually worth, it may change their expectations and behaviour. Thanks again for your help and enthusiasm!
---
Below is the 4th contest question; just give the answer in a comment. There will be just one more such contest tomorrow.
TULIP Contest Question 4
The name of this famous tulip is an anagram of: "Game uses rum puts!"
What is the name of this flower?
Easy!
The first correct answer will receive 50 TULIPs for free.
The next 10 correct answers will receive 20 TULIPs each.
---
Back tomorrow!
Busbecq
TULIP game master
---
---
Building Steem's Fintech

[BUY MAPR] - [READ MAP REWARDER]

[BUY MAPXV] - [READ MAPXV]

Plus Some Serious Funtech

ONECENT: The First Strategic Token Investment Game (STIG)