Firstly, thanks to the people who have agreed to promote this new TULIP game; we need maybe just one or two more people - if you're interested then please read our first post.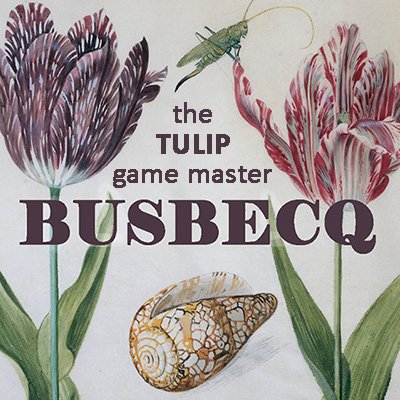 Today is the 2nd contest to win some free TULIPs and set you up to make some money in the trading game starting next week.
Below is a simple question; just give the answer in a comment.
But before that, a little bit more about this token game. Some people have asked me about how this token is different to any other token on Steem Engine. Firstly, the game is limited to just 28 days and all the assets at the end of the game are distributed back to those players still holding tokens at the end. This means that after the frenzied buying in the first couple of days, it is then fairly predictable what the final price will be. It is then a matter of trading skill to see whether you can make even more money by trading the spread or whether you just sit it out till the end. If you have been lucky enough to buy cheaply, you could also just cash out after a few days. Even if your buying price is above the average, the income during those 28 days means it is likely you will still end up in profit.
The second point is thus related to the first; the TULIP tokens are asset backed tokens. This mans each token has a real value backed by the STEEM holdings of he game fund. There are no wild swings in prices unless a technical disaster happens during the game. Even then, I have a list of all the players and their token holdings and can redistribute the STEEM using Steem transfers.
The bottom price in the TULIP Game will be about 1 STEEM cent (0.01 STEEM) so that all these free tokens being given away before the start already have some value. Where will the price end? Nobody knows! A look at ONECENT and ADDAX shows a wide difference; one is about 10 cents, the other 4 cents. This would make 1000 TULIPs worth anything between 40 to 100 STEEM.
More details in the coming days. Scheduled start is Thursday 8 August but this remains provisional.
OK, time for the contest question.
---
TULIP Contest Question 2
Who is quoted as saying, "This is worse than the tulip mania. At least then you got a tulip, now you get nothing." And to what was he referring?
So, two bits of information needed: the name of the person quoted and the subject that "This" refers to.
Easy!
The first correct answer will receive 50 TULIPs for free.
The next 10 correct answers will receive 20 TULIPs each.
---
Back tomorrow!
Busbecq
TULIP game master
---
---
Building Steem's Fintech

[BUY MAPR] - [READ MAP REWARDER]

[BUY MAPXV] - [READ MAPXV]

Plus Some Serious Funtech

ONECENT: The First Strategic Token Investment Game (STIG)