The results are in, and here they are.
---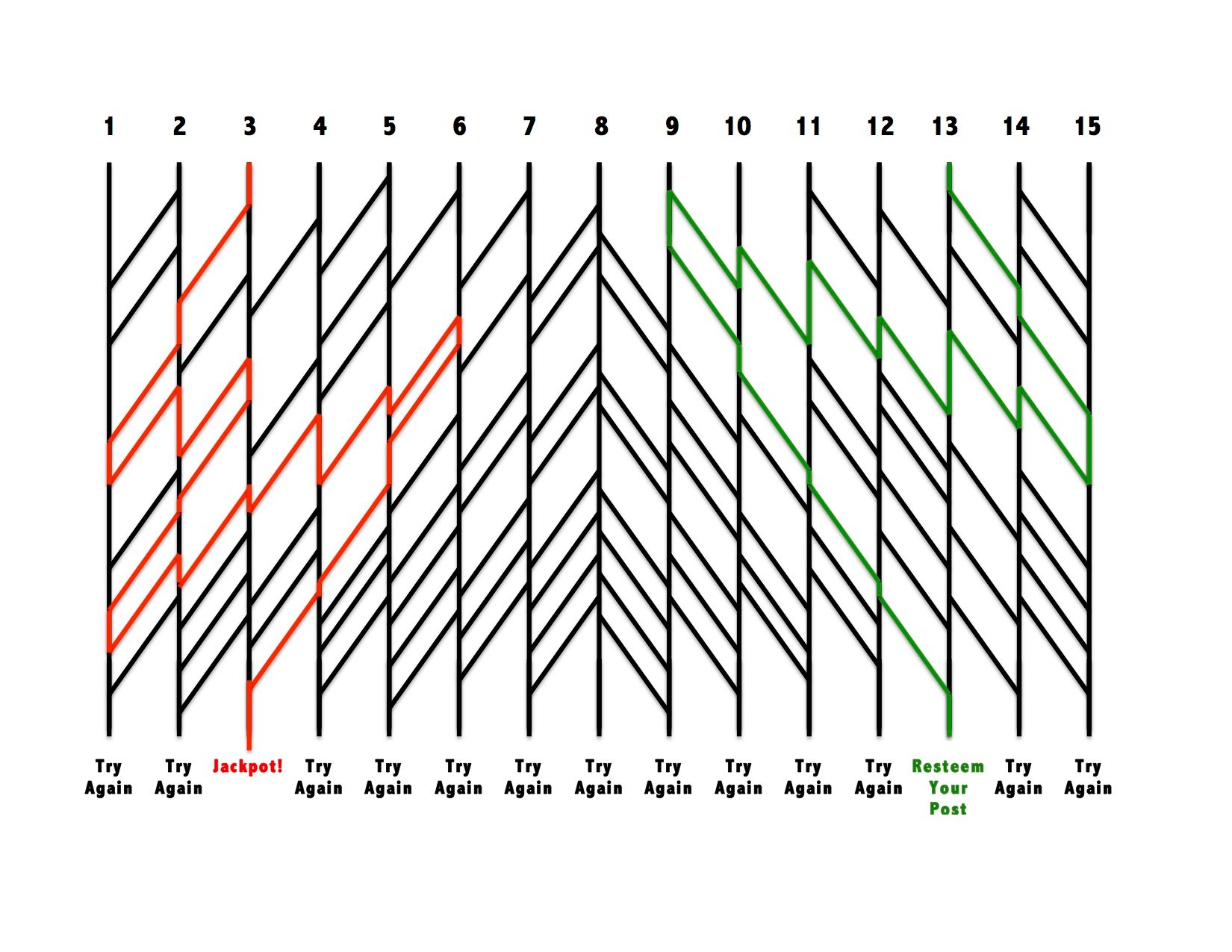 ---
Jackpot Recipients: Once again, this week we have a sole jackpot winner, @rockjon. Congratulations! I hope you will enjoy having an extra 9.783 SBD and 3.015 Steem to play with over the holidays. I also want to let you know that I will be in touch with you after New Year's to follow up on your promotional post win from the last Amidakuji. Additionally, I would like to thank you for always resteeming these Amidakuji contests. All participants benefit from your effort, and I appreciate it as well.
今週のJackpotウイナーは一人しかいあないです。@rockjonは9.783 SBDや3.015 Steem貰いました。彼はいつもアミダクジを皆のためにresteemをしていますのでありがいたいと思います。この前のアミダクジでプロモポストを優勝しましたが、僕は書く時間が年末年始で少なくなってきましたので、来年になると書くつもりです。
---

---
Resteem: This week, we had two resteem winners: @kunschj and @busser. A big congratulations goes out to the two of you. @kunschj is a tireless photographer who participates in many of the contests that take place on Steemit and who also has an interesting series of posts that spotlight some of the greeting cards he received in his youth. His posts are almost always undervalued and worth looking at, so please drop by his blog and check him out! @busser is a Steemian who actually appears to be interested in selling his account, so if you have any offers for him, please drop by his blog and leave him a message. Maybe you can strike a deal with him.
@kunschjと@busserは今回のResteemウイナーです。@kunschjは面白い写真をたくさん投稿しています。そして若い頃にもらった誕生日カードなどをシェアしています。彼のブログとっても良いです。是非見てください。@busserは2ヶ月以外ポストを投稿していませんのでResteemをできませんでした。彼は自分のブログを売りたいらしいです。もし気になるならブログを見てコメントで尋ねてください。
Tuesday Landscape Photography ~ Arizona Moonrise
Wednesday Vehicle Photography ~ B&W Drift
---
As always, to all of you big and small voters out there who are supporting this Amidakuji, I can't thank you enough.
Many, Many, Thanks!
---
Don't forget to try your luck again next week!

また来週是非アミダクジをやってみてね!いつもありがちおうございます!