Assassin's Creed and Splinter Cell games will be available in VR version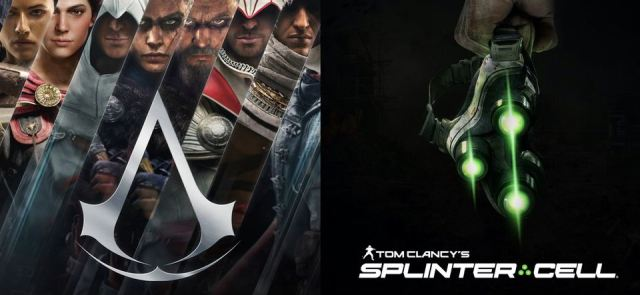 Assassin's Creed and Tom Clancy's Splinter Cell games can be VR versions. (Photo: Gamerant)
---
FACEBOOK recently held a "Connect Keynote" event to introduce its new virtual reality (VR) device and project. One of them is the latest series of VR headsets called Oculust Quest 2. At the same time, Ubisoft also introduced two special games that will be VR-based.
Launch Gamerant , Ubisoft has announced that it is developing a new game from the series Assassin's Creed and Tom Clancy's Splinter Cells. Both will be available exclusively for the Oculust platform, including the recently released Oculust Quest 2. Although at this time they have not provided any further information, including the title given.
The only thing that is known is that both games will be made by Ubisoft's Red Storm Entertainment. They were previously famous for VR games such as Werewolves Within and Star Trek: Bridge Crew. In addition, Ubisoft Dusseldorf, Ubisoft Mumbai, then Ubisoft Reflections will also help with game development.
"We're always looking for new ways to leverage technology to help us create unforgettable gaming experiences. The state-of-the-art Oculus hardware will allow us to bring the world of Assasin's Creed and Tom Clancy's Splinter Cells to fans in new ways," said Elizabeth Loverso, vice president of development. Red Storm Entertainment Ubisoft products.
Gamerant reports, actually rumors about VR versions of the two games have been heard since last summer. With rumors escalating over the past week leading up to the release of Oculust Quest 2. However, apart from Assasin's Creed, this may not be something Splinter Cells fans are expecting.
Unlike Assasin's Creed which keeps getting new series, Splinter Cells fans have been hung with uncertainty. With the character Sam Fisher actually appeared in other games such as Raibow Six Siege during that time. But apart from that, the presence of this game can at least treat fans' longing for Splinter Cells.
---