Why Botting doesn't work at Casinos
I have received a ton of emails from users of my bot (see bottom of the page if you don't know me or it) asking me what's the best strategy, or what's my strategy, with most emails indicating that the sender thinks I'm rich from gambling and have some kind of super betting system that always wins.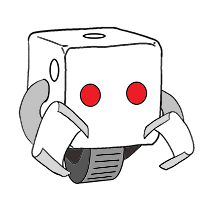 My response to these emails always seem to come as a surprise. I'm not rich, I'm hardly getting by as it is. I don't gamble, I find it boring and the best system/settings is the one that you enjoy playing the most. There is no script or setting that can profit indefinitely.
I usually add that the point of DiceBot isn't to make money, it's to make dice more fun and interesting, and that gambling is just paying for entertainment. This doesn't seem to go down that well usually.
So why is there no script, system or strategy that can win indefinitely?
Simply put, the house has a mathematical edge over the player, called the house edge. Let me explain how it works:
The house edge takes a cut from the payout of each and every bet made. Lets say the house edge for our imaginary site is 1%.
A formulas to remember before going on:
Payout = (100-edge)/(chance to win)
Chance to win = (100-edge)/payout
Edge =100- (chance to win*payout)
(Yes, I know they're all the same formula)
So lets take a look at what happens when you're betting. Lets say you're betting at 50%. Without an edge, you'd expect 50% to pay you x2 every time you win, but with a 1% edge, you get x1.98 what you bet ((100-1)/50=99/50=1.98)
The easiest way to explain how this affects the player is by taking just 2 bets. both of 1 unit, one wins, one loses.
So the first one is a win. You have 1, you bet 1, you win, you have 1.98.
The second is a loss. You have 1.98, you bet 1, you lose, you have 0.98.
Even though your bets are statistically perfect (50% of your bets were wins), you're down 0.02 units.
Something to note here is that you wagered 2 units. (1 unit twice), and that 0.02 is exactly 1% of what you wagered.
But Seuntjie I hear you say, what if you bet at 49.5%, then you're getting a payout of x2, How does this apply then? Well, basically in the same way. Lets look at more bets, say one thousand bets.
Lets again use a statistical perfect situation. You make 1000 bets at 49.5% chance to win. You'll win 495 bets and lose 505 bets.
You start with 1000, in total you win 495, so you have 1495. In total you lose 505, so you have 990.
Even though you were set to receive x2 on every win, you win less games than you lose. In fact, you made 1000 bets of 1 unit, giving you a total of 1000 wagered. and you lost 10 units, again, 1% of what you wagered. We can see a pattern starting to form, namely, you lose <house edge>% of what you wager.
This is how casinos make money. It's how they've always made money.
The more bets you make, the closer to statistical perfection you'll get. This is a bots' downfall. Instead of the player making few but large bets, a bot makes many many smaller bets, so for the same wagered amount, a bot is likely to be much closer to the expected value.