How to log in to Bit-Exo using DiceBot
Open Bit-exo.com in your browser. Click on the close button in the popup disclaimer if it shows.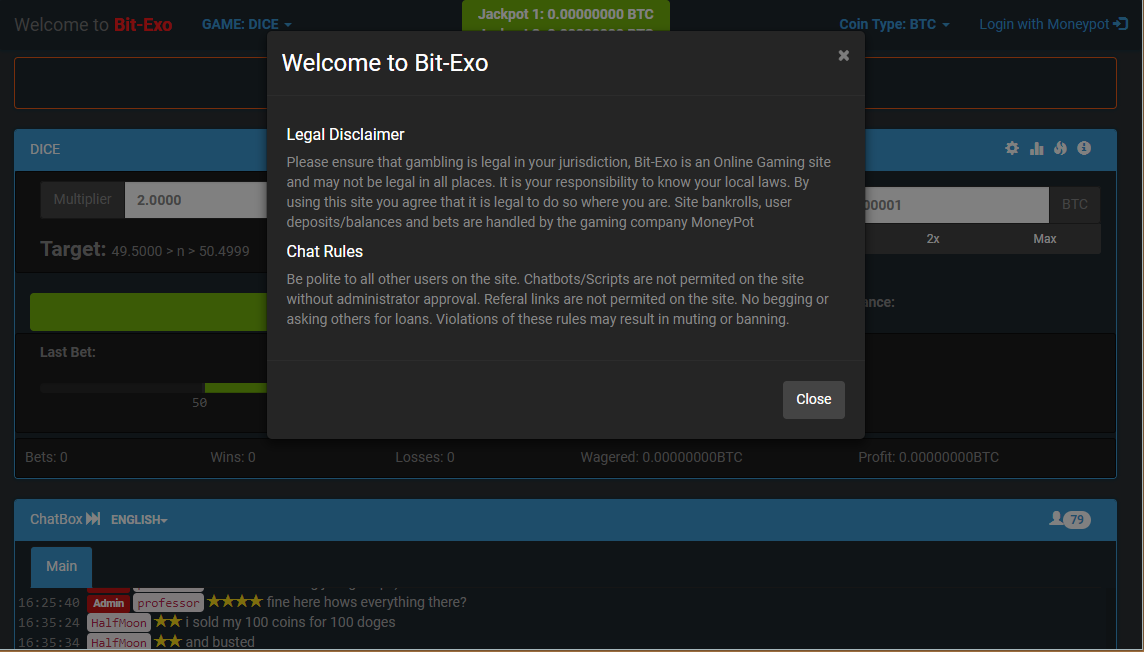 Click on log in using moneypot if you are not already logged in.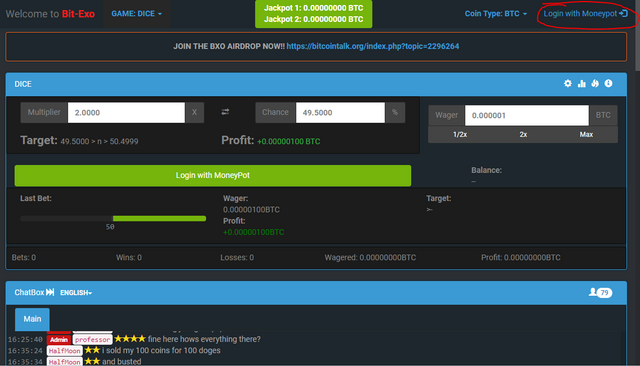 Follow the moneypot login procedure until you are logged in to bit-exo.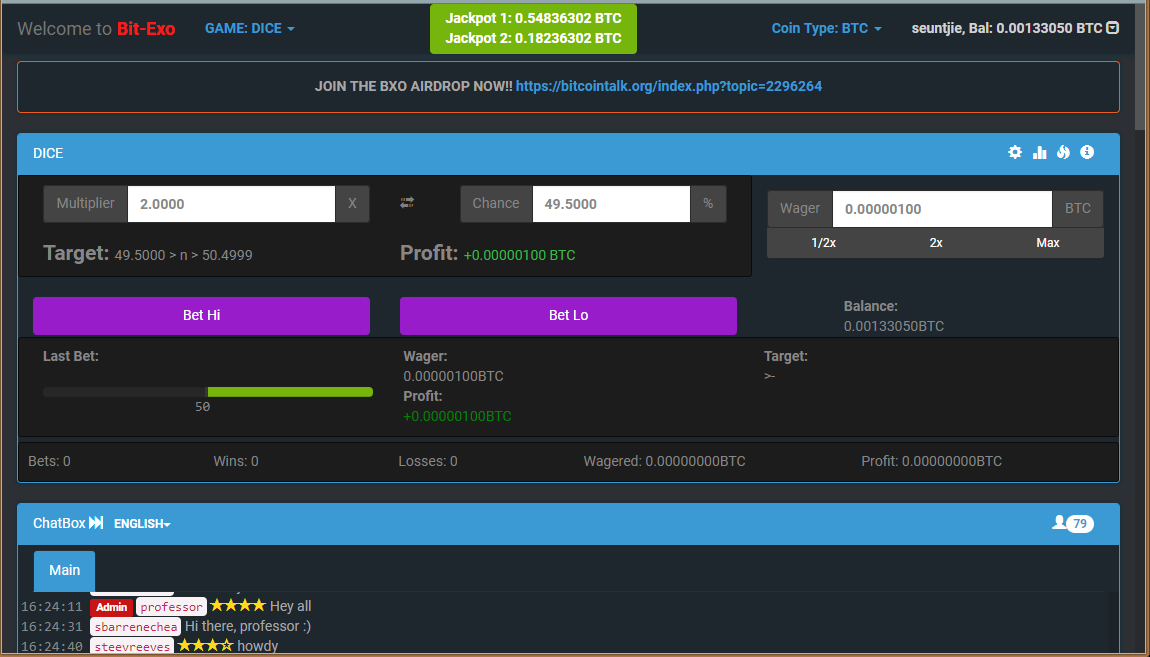 Scroll down until you see the "Settings" tab and click on it.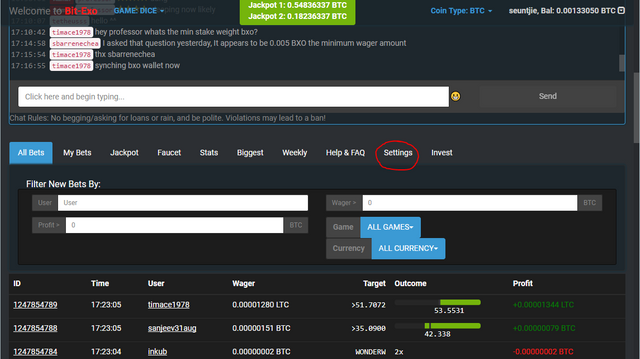 Click on the "Show token" Button.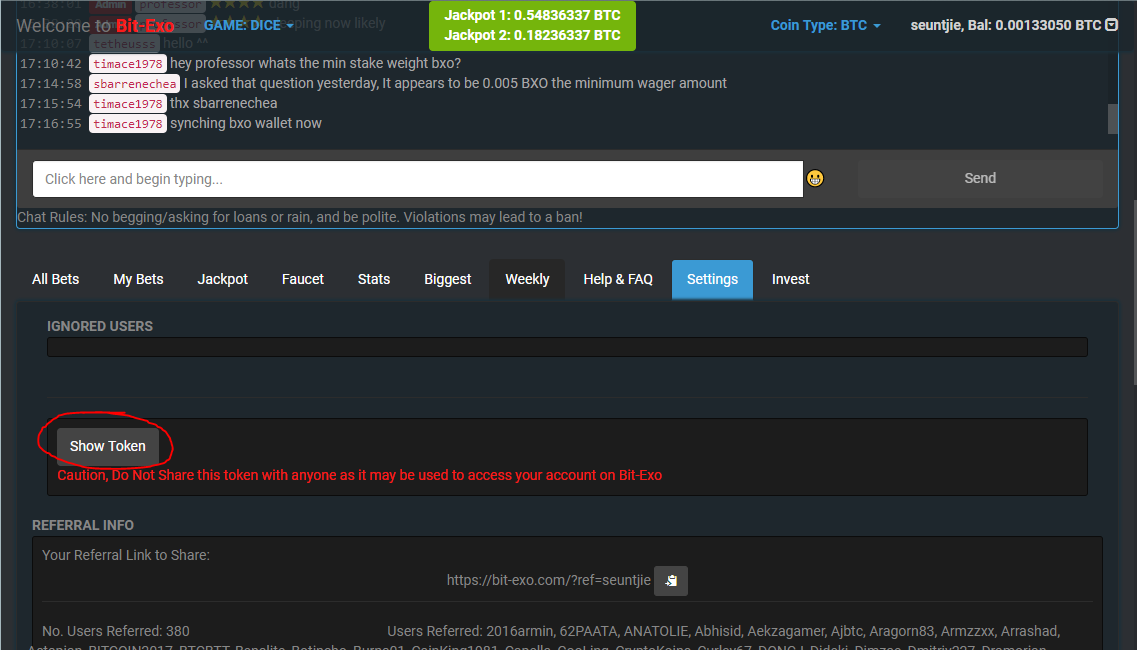 Select your whole API token, but be sure not to copy any white space along with it, then copy it.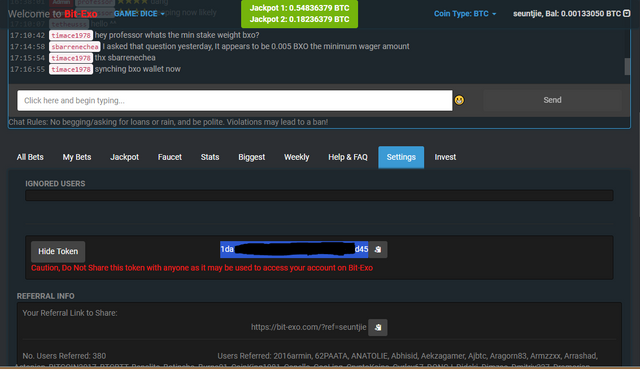 Open DiceBot and open the site menu.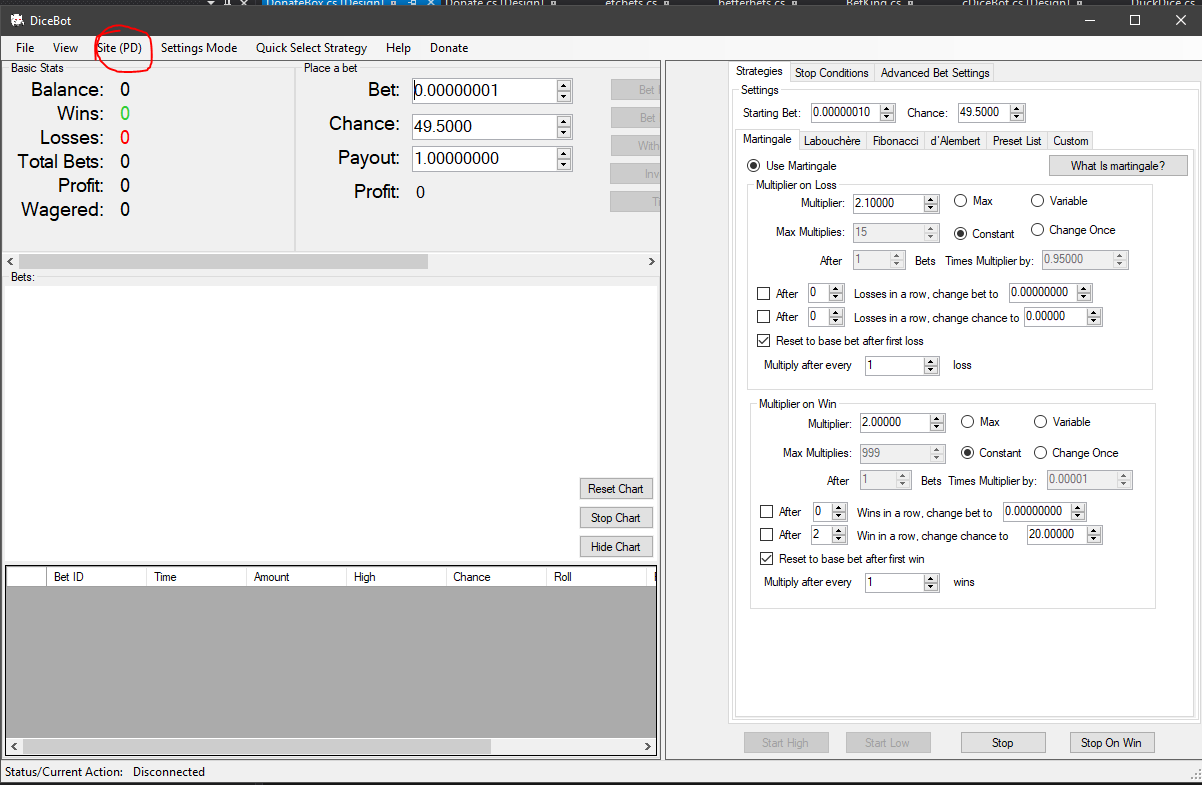 Select "Bit-Exo" from the menu, and the currency you want to use.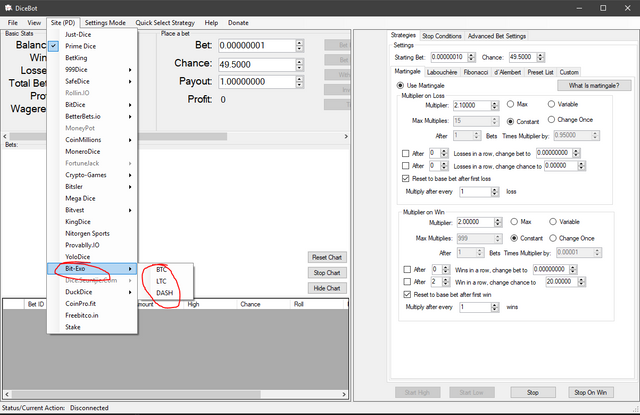 If you can't see the login panel, scroll to the right a bit. Paste your API token into the "Api Key" field and click on log in.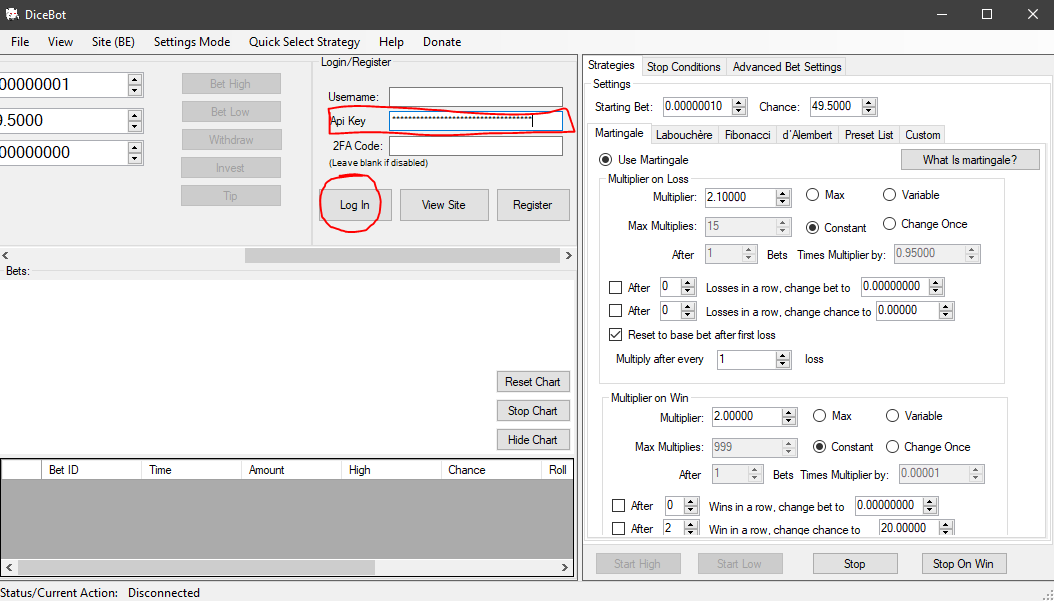 You should now be logged in with your balance and stats showing in the left panel.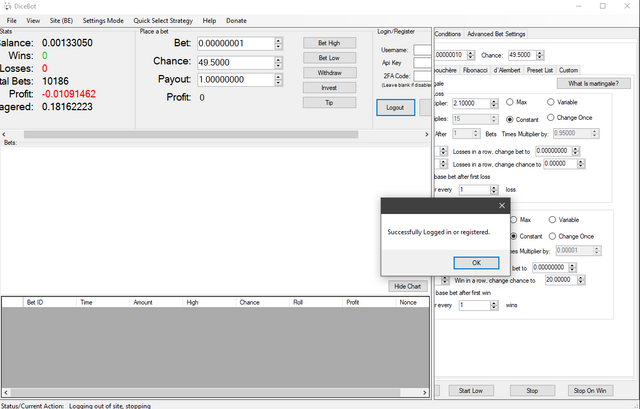 Now you can place bets and start using the bot.