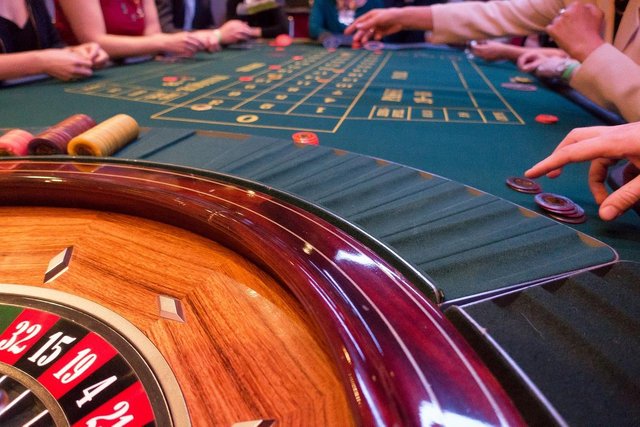 Work

Having spent the first couple of days of my hunt for better paying faucets claiming from the good ones, and fighting with my smartphone's back button on the occassion that I found myself stuck in a bugged site. My right thumb felt numb at this point, and so did my mind to a certain extent.
I got to work for more affiliates but in between, I figured trying my luck at gambling the few satoshis gained from the faucets, in the hopes of increasing that minute amount to something more palatable wouldn't hurt. I did in the end but it wasn't without hiccups to be frank.

So, off I went in search of legit crypto accepting gambling sites. A quick google search got me a whole list of contenders. Next I narrowed down my findings by typing into my search bar each casino's name followed by the word scam. Oh the scandals!
Now, I have an appreciation for a good story, be it from first hand experience or fictitious. I spent the next half an hour reading through online casino reviews as well as rebuffs from the reviewed casinos themselves. Oh the horrors!
Being the curious human that I am I still decided to check out some of the badly reviewed ones just to have a clearer idea of what I would be dealing with if I chose to deposit my money with them.

As luck would have it, I ended up coming across one that had the least amount of negative reviews and they have been around for a couple of years. For me that could mean one of two things. Either they had a very good and efficient PR team, or they were really just great and legit. So which of these two were they? I decided to find out for myself.
What strikes me as special about luckygames is the fact that they accept many different crytos including STEEM and STEEM Dollar. For me, right off the bat that was a huge plus. I also love the fact that they have one of the most easy to use user interfaces compared to a lot of the online casinos that I checked out.
Of course they have different games like roulette, dice, hacker and so on. To be honest though I first thought the hacker game was a type of CTF with rewards but turns out not really lol.

So how could I possibly have a traumatising experience with such a clearly great casino?
Well, it was in no part their fault as you will see. Nonetheless, it was the kind of experience that you don't wish on your worst enemy.
When you get on the site without logging in, you are asigned a username which you can choose to keep or change. I decided to give myself my own choice of username and chose a password that I belived was strong. Mind you, you can still play games after claiming their inhouse token called Lucky which for the first day you can claim 500 of them every minute.
For me the mistake I made was choosing a strong password and thinking I would still remember it. That was the beggining of the worst mistake I ever made on the internet.
After transferring some of my faucet claims into my account, and playing for a while, I logged out and decided to take a break.
Upon coming back from the break, I quickly realized that I couldn't remember my password. Luckily for me, you can still contact their helpdesk without logging in.
The guy on the other end of the chat session replied to my querry within a minute or so, he offered to email me the password reset.
The problem was I just couldn't get that email for some reason and after checking my spam folder as well as my inbox and not finding the email, I was about to give up when he asked for an alternative email and a transaction id from a previous deposit and withdrawal. I opened my mobile wallet, took a screenshot ot of the transaction id and uploaded it in the chat.
The problem was, instead of the screenshot of the transaction id showing received. There in front of me to my horror, I had uploaded a picture of me at ninetteen in the nude looking shyly into the camera with my D cups looking like they had just dropped a penny on the carpet😭😭😭😭. No no no no nooooo! I screamed as I typed. Noooooo.
I quickly looked for the delete button on the chat page and just as quickly realized there wasn't one. I was shaking from embarrassment and disbelief at that point. So I say to the chat guy who throughout my agony hasn't responded. "Please, please remove that picture, I can't delete it from my side quick!" Nothing, not even a hie I understand your mistake and I'll remove it immediately. Zilch...
Out of panic, I then just said to him "Ok you can just delete my account, just delete the picture." Again nada.. So whats a girl to do? I quickly called my boyfriend to let him know what had just happened and before I heard his thoughts on the subject, I ran out of credits. He didn't call me back. It was later when he showed up that I realized he had been planning on "surprising" me.
I mean who needs surprises in the midst of a crisis?

My good friend came over within two minutes of letting her know the scoop. After laughing at me for a good few minutes, became the perfect crisis manager that she is, said to me, "Look, what's done is done. I suggest you open another chat session, most likely it will be a different person, upload the correct document and be done with it. I mean you don't know the guy, so even if you chat to him again in the future, God forbid, I bet he will be proffesional enough no to mention it."
I did that and two days later, after depositing about 200 XEM, I won 900XEM. For me that was good enough.
As for my boyfriend he did come home that night from out of the country where he had travelled for work. After waiting for him to finish his dinner, I asked him, "So bae, what do you think of my mistake?" He looks at me as if irritated and goes, "Which one?" As if! He was talking to me as if I make a million mistakes every two minutes. But I continued.. " Well, the one about the pic?" I swear I saw him curl his bottom lip before turning his face away from me. I know that look. He does it when he is laughing not with me, but at me. The nerve!
I just rolled my eyes to the ceiling, as one does in moments like those.
Later as we went to bed, I asked him again "Well what do you think?" He anwered my question but this time as if trying to punish me somehow. "What? are you looking for some sympathy?" The nerve of that boy.
To some up my review of Luckygames. It's a great and legit online cassino with a myriad of cryptocurrencies that they accept. They do have a famous high paying Bitcoin faucet that you can claim from once you are a VIP. They also have mirror sites that you can use in case you are in a country where the main site is blocked which from my research there are very few. Also in their chat, you can get VIP status or lots of Lucky tokens which just so you know, you can exchange for all sorts of things from their online shop like Antminer, Playstation 4 pro, Trezor, Ledger, iphones, macbooks and so forth.
Below I've listed the list of languages that they support as well as the tokens that they support. As a last plus that I absolutely love about their site, withdrawals are hassle free and instant and so are the deposits. It only takes one confirmation for a deposit to be available in your account.

List of supported languages;
English
Russian
Portuguese
Spanish
Chinese
List of supported tokens;
Protocol
aelf
Aeternity
Ardor
Ark
Augur
Bancor
Basic Attention
Binance Coin
BitBean
Bitcoin
Bitcoin Cash
Bitcoin Diamond
Bitcoin Gold
Bitcoin SV
Bitcore
BitShares
BitTorrent
Blackcoin
BURST
Bytecoin
Cardano
Chainlink
Civic
CLAMs
CloakCoin
Crown
Crypto.com
Crypto.com Chain
DASH
Decentraland
Decred
DigiByte
Dogecoin
Einsteinium
Electroneum
Emercoin
EOS
Ethereum
Ethereum Classic
Feathercoin
FunFair
Gamecredits
GAS
Gifto
Golem
Groestlcoin
Gulden
Holo
Horizen
HyperCash
ICON
Ignis
ION
Komodo
Lisk
Litecoin
Loopring
MonaCoin
Monero
Namecoin
Nano
NAVcoin
Neblio
NEM
NEO
Nexus
Novacoin
NXT
OmiseGO
Ontology
Particl
Peercoin
PIVX
Populous
Potcoin
Pundi X
Qtum
Ravencoin
Reddcoin
Ripple
SALT
Siacoin
Status
STEEM
Steem Dollars
Stellar Lumens
STRATIS
SysCoin
Tether
Tron
TrueUSD
Ubiq
VeChain
Verge
Vericoin
Vertcoin
Viacoin
WAVES
WhiteCoin
Zcash
Zcoin
Zilliqa