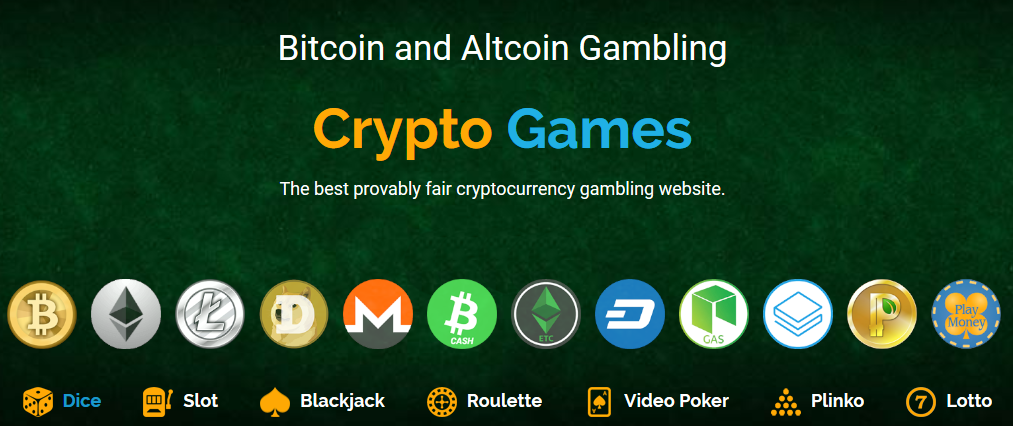 ---
Today, I want to talk a little bit about about Crypto-Games, a large crowdfunded casino that has been sponsoring me since 2016 through their signature campaign on the Bitcointalk forum.
I figured that I owe them at least an honest review of their services, in exchange for all these years of partnership with them, both as a (former) investor and signature campaign member. The investment options that they offer might be of interest to some of you, they've realized a steady profit for investors these past years.
Gaming Experience
I don't really gamble too much myself, but I've at least tried out every game they have to offer. Their lottery might be the most interesting game for me, since they do not take any percentage of the total pot themselves, making it +EV for the player.
My featured image shows which games and coins are currently supported on Crypto-Games. All games are provably fair and have a reasonable house-edge in my opinion.
---
| Game | House-Edge |
| --- | --- |
| Dice | 0.8% |
| Slot | 1.97% |
| Blackjack | 1.253% |
| Lottery | NONE |
| Video Poker - Jacks or Better | 2.11% |
| Video Poker - Tens or Better | 2.08% |
| Video Poker - Bonus poker | 2.09% |
| Plinko - Green ball | 1.63% |
| Plinko - Red ball | 1.84% |
| Plinko - Blue ball | 1.52% |
| Plinko - Yellow ball | 1.91% |
---
Crypto-Games also has one of the biggest faucets around. I've personally leveled it up to where I'm getting 0.00001740 BTC per claim, which I can do 28 times per day. It's not that much, but I have won pretty big amounts with just that.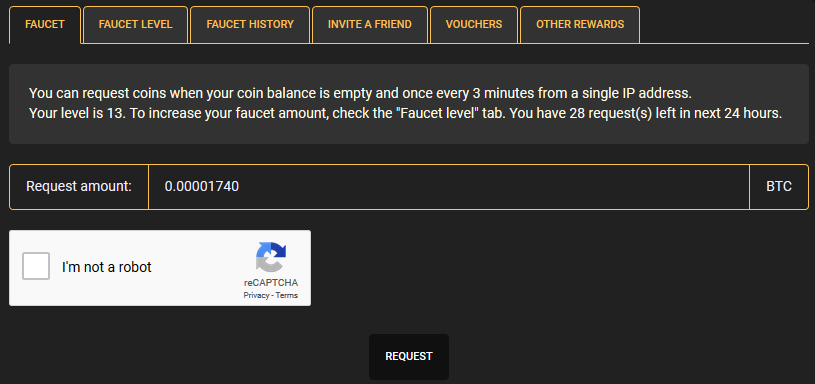 The biggest reason why I've played there for all these years is because there's a really active user-base on Crypto-Games. You'll see a lot of regulars in chat, sometimes people who are also active on Bitcointalk. Whenever there's a promotional event going on, the moderators do some games in chat with giveaways.
---
Investments
As I've mentioned before, I'm currently not investing into Crypto-Games myself anymore, but have done so in the past. Since they're a crowdfunded casino, they allow anyone to invest in their bankroll. I am looking to invest with them again in the future and I'll be posting my profits from that here on Steemit.
Here are some of my investment results from back in 2016, just so you get an idea how much you stand to earn with them.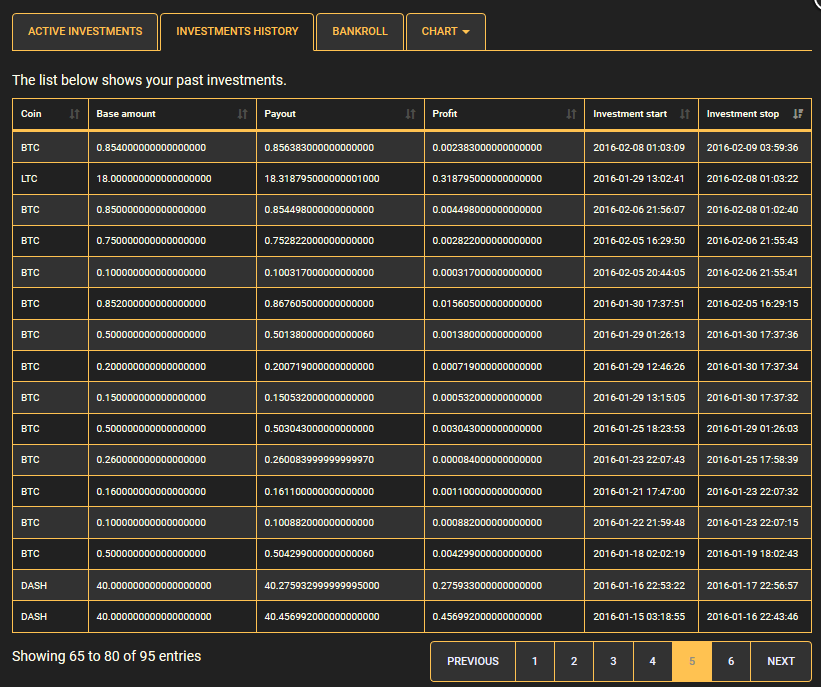 On Bitcointalk there's someone who's doing regular updates of his investments in Crypto-Games, his thread is definitely worth checking out if you're interested in investing there yourself.
I would always advise to invest in one of their more popular altcoins, such as Ethereum or Dogecoin, just because you stand to make more profit that way. They practice really low-risk bankroll management, which protects them and you against heavy losses. The maximum amount that a player can win per single dice bet, is limited to 0.5% of the specific coin's bankroll, this ensures that heavy losses due to variance are minimized.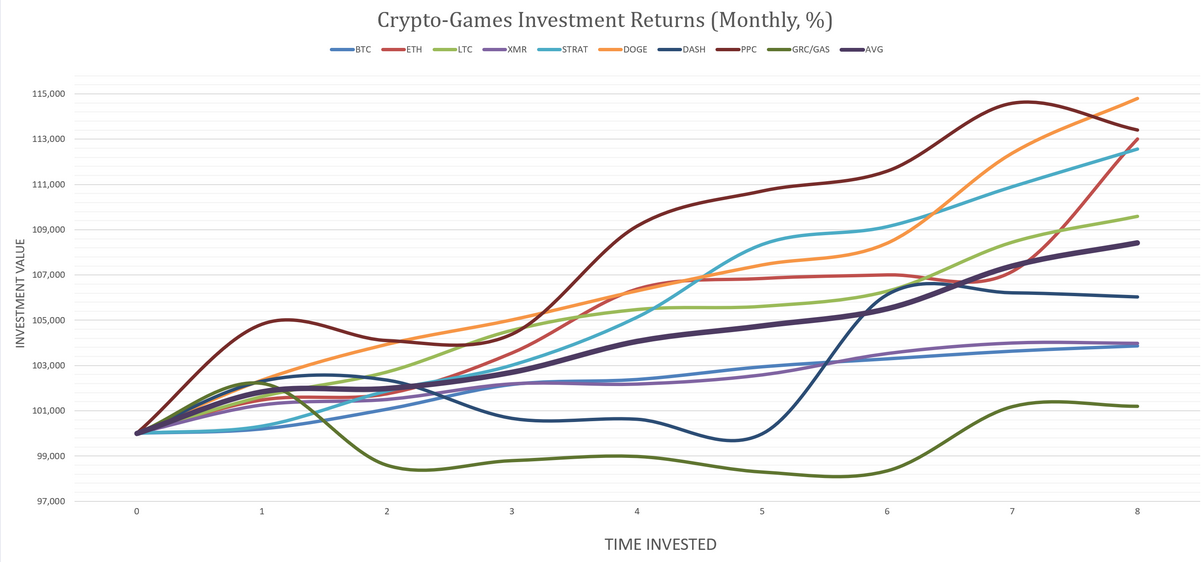 Source: Lutpin's Thread on Bitcointalk
---
Conclusion
While I wouldn't want to encourage anyone to gamble frequently, I just wanted to give this shout-out to Crypto-Games. They're a whole lot fairer than most other casino's, offering provably fair games and verifiable low house-edge. There's nothing wrong with enjoying an occasional game at the casino, as long as it stays within reason.
I figured that some of you might find the investing bit very interesting, it's a pretty safe way of getting a bit of passive income. They've been running since 2014 and have the best ratings, which is why I can fully endorse them.
Links used throughout this article are referral links and give me a percentage if you sign up through them. This has no influence on my review of Crypto-Games's services
---
---
Images are screenshots from Crypto-Games unless noted otherwise.
---
The 4 links above are referral links and support this blog
---