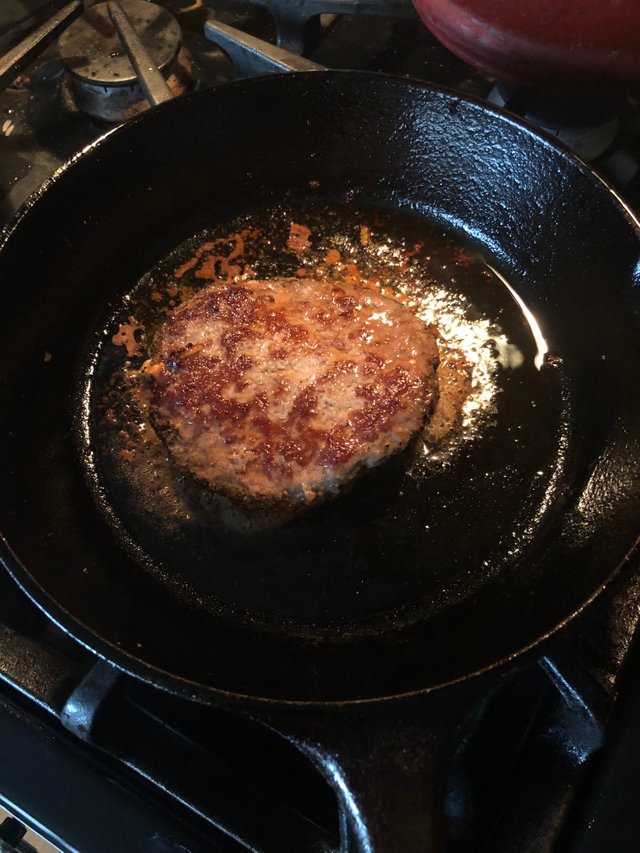 I had the burgers seasoned, the chicken seasoned, the charcoal grill was getting fired up and then...
The rain canceled the grill session. Party's over!
The weather was far from cooperative, but I truly had my heart set on grilling out. Sometimes you just have to give-in and bring the party back inside.
I also forgot to buy buns for the burgers which was my fault, but we made it work.
I had some sourdough bread to use in place of the buns and everything still turned out A-Ok!
---
Burger Instructions
Heat a pan with some butter
Add burger (either pre-made or homemade patties. I made my own with blue cheese and hot peppers!)
Cook about 3 minutes each side (depending on size of the patty, of course)
Remove from heat
Toast the "bun"
Spread pesto or mayo on the "bun"
Add any other toppings and enjoy!
---
Here was the final plate (minus the patty, I forgot to put that on before the pic lol)